Our interests lie in the interaction between bacterial pathogens and their hosts at the mucosal interface. We study key virulence determinants of bacterial pathogens and the host factors that influence outcome of disease, particularly within the immune system. Using both animal models and human systems, we aim to develop better drugs and vaccines for the treatment and prevention of infection.
Research projects
Self-funded PhD opportunities
Project title: Molecular biology of the PICIs, a novel and widespread family of mobile genetic elements involved in bacterial virulence
Supervisor: Professor José R Penadés
Project outline:Bacteria are successful as commensal organisms or pathogens in part because they adapt rapidly to selective pressures imparted by the human host. Mobile genetic elements (MGEs) play a central role in this adaptation process and are a means to transfer genetic information (DNA) among and within bacterial species. Importantly, MGEs encode putative virulence factors and molecules that confer resistance to antibiotics. Inasmuch as bacterial infections are a significant problem worldwide and continue to emerge in epidemic waves, there has been significant effort to understand the agents that effect DNA movement. In recent years, we have extensively characterised a family of pathogenicity islands in Staphylococcus aureus, SaPIs, which contribute substantively to horizontal gene transfer, host adaptation and virulence. Here we hypothesise that similar elements occur widely in bacteria, defining a unique class of mobile genetic elements, the phage-inducible chromosomal islands (PICIs). Their uniqueness is defined by a constellation of features: unique and specific attachment sites, SOS-insensitive repressors, unique replication origin organization, and specific small terminase homologs that direct specific packaging of PICI DNA into phage-like infectious particles, resulting in very high transfer frequencies. We suggest that the PICIs represent two or more distinct lineages, have spread widely throughout the bacterial world, and have diverged much more slowly than their host organisms. Overall, these findings represent the discovery of a new class of MGE, which have a broad impact on lateral gene transfer and virulence in the bacterial world.


Summary aim:The overall goal of this project is to confirm the existence of this novel family of mobile genetic elements, the PICIs, deciphering its role in virulence. We aim to understand its molecular biology, to learn how to combat them, in order to minimize the appearance of novel virulent clones. In addition, we will gain insight into the characterisation of the SaPIs, the prototypical member of the PICI family. We will analyse how they control expression of bacterial genes and how they interfere with their helper phages.


Techniques to be used: Gene mutagenesis, Southern blot, western blot, northern blot, RNA and DNA sequencing, protein expression and purification, animal models.


References:1. Tormo-Más MÁ, Mir I, Shrestha A, Tallent SM, Campoy S, Lasa Í, Barbé J, Novick RP, Christie GE, Penadés JR. 2010. Moonlighting bacteriophage proteins derepress staphylococcal pathogenicity islands. Nature 465:779–782.
2. Novick RP, Christie GE, Penadés JR. 2010. The phage-related chromosomal islands of Gram-positive bacteria. Nature Reviews Microbiology 8:541–551.
3. Tormo-Más MÁ, Donderis J, García-Caballer M, Alt A, Mir-Sanchis I, Marina A, Penadés JR. 2013. Phage dUTPases control transfer of virulence genes by a proto-oncogenic G protein-like mechanism. Molecular Cell 49:947–958.


Contact: José R Penadés (JoseR.Penades@glasgow.ac.uk), Professor of Microbiology, Institute of Infection, Immunity and Inflammation, College of Medical, Veterinary and Life Sciences, University of Glasgow
Project Title: Host-Pathogne Interactions in Pneumococcal Infection
Supervisor: Professor Tom J Evans
Project outline:Infection with Streptococcus pneumoniae (Pneumococcus) remains a significant medical problem. Invasive disease includes pneumonia, sepsis and CNS infections. Mortality remains high, especially in the developing world. We study the intercations between this pathogen and the host, in order to understand better the innate and acquired immune mechanisms that underlie protection against infection. This project will study the role that the cytokine IL-17 plays in host defence against infection. This cytokine co-ordinates a neutrophil response to the infection that can be protective or harmful dependent on the bacterial strain. We will investigate the mechanisms of this effect and analyse the adaptations that the pneumococcus makes to allow it to resist innate and acquired immune clearance. Results from these studies will help in the identification of bacterial targets that could be exploited for novel therapeutic interventions and/or as the basis of a vaccine.


Summary aim:To determine the key innate and acquired immune responses that allow IL-17 to exert its biological effects in pneumococcal infection


Techniques to be used: Multi-colour Flow cytometry, qPCR, animal models of infection, ELISA, Intracellular cytokine detection


References:1. Future Microbiol. 2012 Jan;7(1):33-46. doi: 10.2217/fmb.11.146. What is different about serotype 1 pneumococci? Ritchie ND, Mitchell TJ, Evans TJ.


Contact: Professor Tom Evans (tom.evans@glasgow.ac.uk), Level 4, Glasgow Biomedical Research Centre, 120 University Place, Glasgow G12 8TA, UK. Phone: +44 (0)141 330 8418, Fax: +44 (0)141 330 4297
Overview
Growing resistance to antibiotics poses a grave threat to human health and developing novel strategies to combat bacterial infections is one of this century's most important scientific challenges. Microbiology at the Institute of Infection, Immunology and Inflammation is focused on a molecular understanding bacterial pathogenesis and utilising this to develop novel therapeutics for the treatment of bacterial infections.
Individual research projects may cover a range of human pathogens that cause community and hospital acquired infections in addition to economically important animal pathogens. The bacterial species studied include S. aureus, E. coli, S. pneumoniae, P. aeruginosa, C. difficile, C. jejuni, S. enteric and P. multocida.
Basic science, preclinical and clinical areas are available for study, with individual research projects tailored around the expertise of principal investigators within the institute. A range of technical approaches are covered including molecular biology, genetics, genomics, proteomics, immunology, structural biology, biophysics and in vitro and in vivo models of disease. Specific areas of interest include:
molecular basis of virulence in Staphylococcus aureus and C. difficile
bacterial manipulation of apoptosis
bacteriophage and pathogenicity island genetics
development of therapeutic anti-virulence strategies
pneumonia and cystic fibrosis
interactions of bacteria with the host immune system
genomic approaches to understanding pathogen evolution
novel therapeutic approaches for the treatment of C. difficile infection
mechanisms of Campylobacter jejuni pathogenesis
development of therapeutic species specific antibiotics
Study options
PhD
Duration: 3/4 years full-time; 5 years part-time
MSc (Research)
Duration: 1 year full-time / 2 years part-time
Integrated PhD programmes (5 years)
Year 1 - completion of taught masters level modules
Years 2 to 5 - research degree
This is for international students who come with MSc + PhD Scholarships so you don't have to exit and re-enter the country, thereby preventing you from having to apply for 2 Visas. Students can move from MSc directly to the PhD 1+3+1 Format, (1 year MSc (only taught component), 3 years lab, 1 year thesis pending).
Completion of taught masters level modules before entering a research PhD will provide you with a valuable introduction to academic topics and research methods, whilst providing key training in laboratory skills and the critical evaluation of research data.
Our ethos of research-led teaching will allow you to hone your research ideas and discuss these with potential PhD supervisors during year 1. Upon successful completion of the taught component and dependent on your GPA, alongside students on our masters programmes, you will progress to your research degree in year 2 to do 3 years research / lab work and complete an examinable piece of independent research during the last year of the programme.
Entry requirements
Awarded or expected 1st class or high upper 2nd class BSc degree.
English Language requirements for applicants whose first language is not English.
Fees and funding
Fees
2020/21
£4,407 UK/EU
£21,920 outside EU
Prices are based on the annual fee for full-time study. Fees for part-time study are half the full-time fee.
Additional fees for all students:
Re-submission by a research student £525
Submission for a higher degree by published work £1,315
Submission of thesis after deadline lapsed £340
Submission by staff in receipt of staff scholarship £765
Depending on the nature of the research project, some students will be expected to pay a bench fee (also known as research support costs) to cover additional costs. The exact amount will be provided in the offer letter.
Alumni discount
A 10% discount is available to University of Glasgow alumni. This includes graduates and those who have completed a Junior Year Abroad, Exchange programme or International Summer School at the University of Glasgow. The discount is applied at registration for students who are not in receipt of another discount or scholarship funded by the University. No additional application is required.
Funding for EU students
The UK government has confirmed that EU nationals will remain eligible to apply for Research Council PhD studentships at UK institutions for 2019/20 to help cover costs for the duration of their study. The Scottish Government has confirmed that fees for EU students commencing their studies in 2019/20 and 2020/21 will be at the same level as those for UK students.
2019/20 fees
£4,327 UK/EU
£21,020 outside EU
Prices are based on the annual fee for full-time study. Fees for part-time study are half the full-time fee.
Additional fees for all students:
Re-submission by a research student £500
Submission for a higher degree by published work £1,250
Submission of thesis after deadline lapsed £320
Submission by staff in receipt of staff scholarship £730
Depending on the nature of the research project, some students will be expected to pay a bench fee (also known as research support costs) to cover additional costs. The exact amount will be provided in the offer letter.
Funding
BBSRC Doctoral Training Partnerships
Support
The College of Medical, Veterinary and Life Sciences Graduate School provides a vibrant, supportive and stimulating environment for all our postgraduate students. We aim to provide excellent support for our postgraduates through dedicated postgraduate convenors, highly trained supervisors and pastoral support for each student.

Our overarching aim is to provide a research training environment that includes:
provision of excellent facilities and cutting edge techniques
training in essential research and generic skills
excellence in supervision and mentoring
interactive discussion groups and seminars
an atmosphere that fosters critical cultural policy and research analysis
synergy between research groups and areas
extensive multidisciplinary and collaborative research
extensive external collaborations both within and beyond the UK
a robust generic skills programme including opportunities in social and commercial training
Research environment
If you study with us, you will join a community of 26 postgraduate taught and 150 postgraduate research students. Our institute brings together world-leading basic, applied, clinical and translational researchers to study infection with a focus on the viral, parasitic and bacterial pathogens of both humans and animals, and immunology and inflammation with a focus on chronic inflammatory diseases.
Despite the continual development of new therapies, antibiotics and vaccines, chronic inflammatory and infectious diseases still pose persistent health threats, we aim to:
understand the basic science of the immune systems and how the immune system can inturn affect disease outcome understand the biology of parasites, viruse and bacteria and the interactions with their hosts, that in turn leads to high levels of infectious diseases worldwide
develop therapies (drugs and vaccines) targeted on these processes
explore new treatments and strategies in clinical and translational medicine
Research centres:
How to apply
Identify potential supervisors
All Postgraduate Research Students are allocated a supervisor who will act as the main source of academic support and research mentoring. You may want to identify a potential supervisor and contact them to discuss your research proposal before you apply. Please note, even if you have spoken to an academic staff member about your proposal you still need to submit an online application form.
You can find relevant academic staff members with our staff research interests search.
Gather your documents
Before applying please make sure you gather the following supporting documentation:
Final or current degree transcripts including grades (and an official translation, if needed) – scanned copy in colour of the original document
Degree certificates (and an official translation, if needed): scanned copy in colour of the original document
Two references on headed paper (academic and/or professional).
Research proposal, CV, samples of written work as per requirements for each subject area.
Submitting References
To complete your application we will need two references (one must be academic the other can be academic or professional).
There are two options for you to submit references as part of your application. You can upload a document as part of your application or you can enter in your referee's contact details and we will contact them to request a reference.
Option 1 – Uploading as part of the application form
Your references should be on official headed paper. These should also be signed by the referee. You can then upload these via theOnline Application form with the rest your documents to complete the application process.
Please be aware that documents must not exceed 5MB in size and therefore you may have to upload your documents separately. The online system allow you to upload supporting documents only in PDF format. For a free PDF writer go to www.pdfforge.org.
Option 2 - Entering contact details as part of the application form
If you enter your referees contact details including email on the application form we will email them requesting they submit a reference once you have submitted the application form. When the referee responds and sends a reference you will be sent an email to confirm the university has received this.
After submitting your application form
Use our Applicant Self Service uploading documents function to submit a new reference. We can also accept confidential references direct to rio-researchadmissions@glasgow.ac.uk, from the referee's university or business email account.
Apply now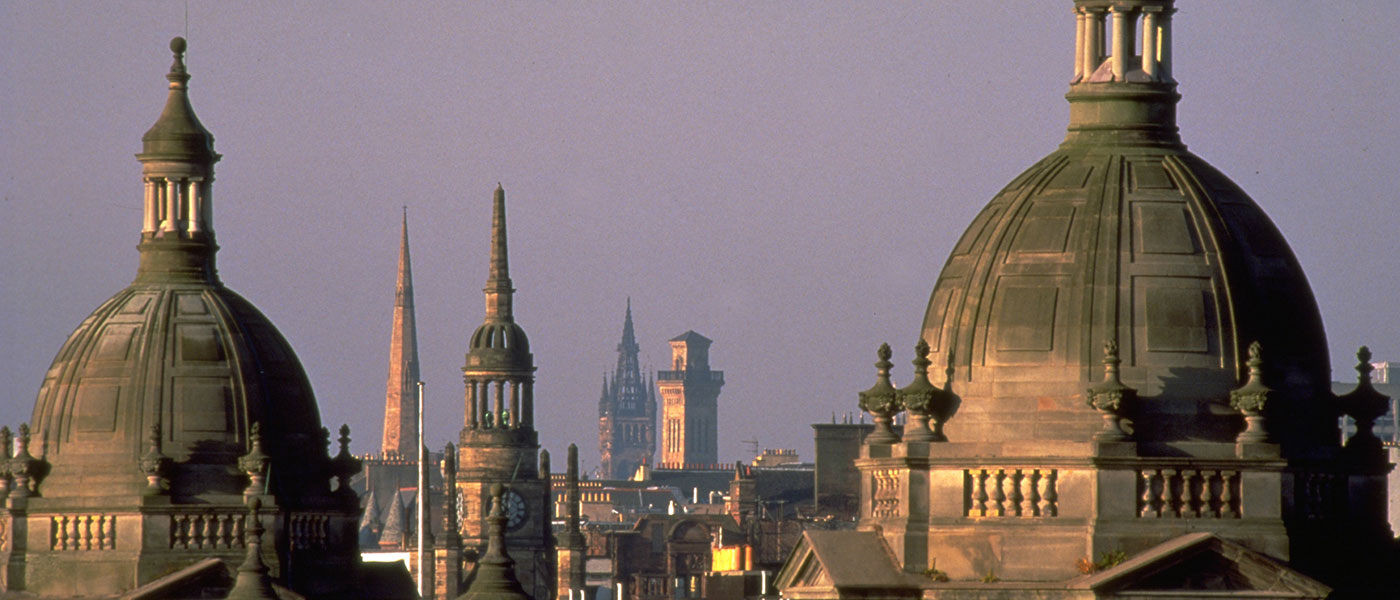 Our top ten city
A 2019 TimeOut survey places Glasgow in the top ten cities in the world. Ranked between Berlin and Paris, Glasgow was voted number one for both friendliness and affordability.