Banner day for Glasgow activists at launch of new book on history of protest
A new book which explores Glasgow's diverse history of political protest through the testimony of the people who took part is being launched at an event in the city today (Thursday September 22).

Diverse Voices, Challenging Injustice: Banner Tales from Glasgow is a collaboration between the University of Glasgow, Glasgow Museums, and the Scottish Labour History Society.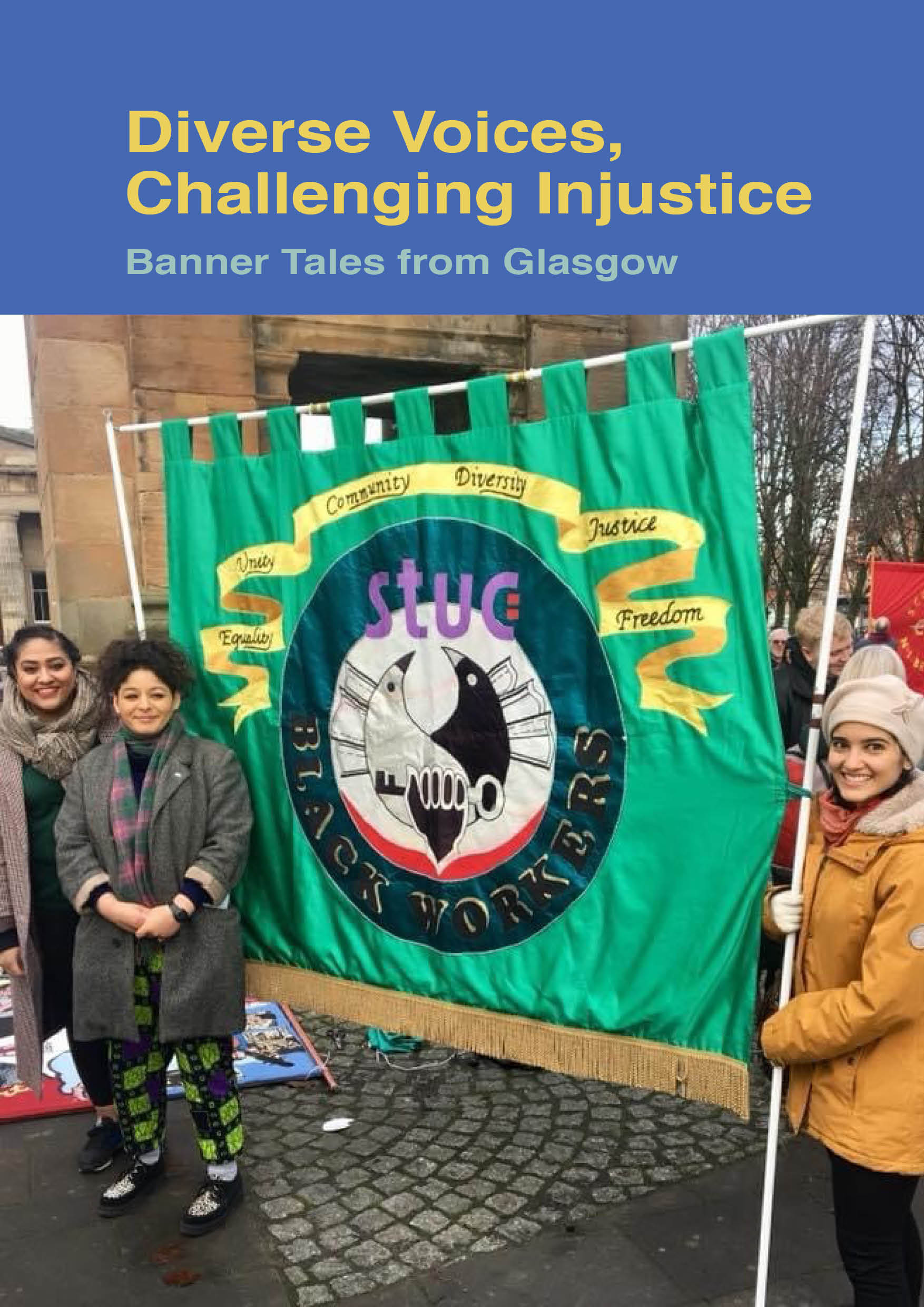 The book focuses on three aspects of protest from the last 40 years through the words of the people who participated in the movements at the time and pictures of the unique banners they created in support of their causes. They spoke about their activism and campaigns at three events organised around banner themes over 2016 to 2018.

It features banners relating to the Peace March Scotland 1982, the contribution of Glaswegians of South Asian heritage to the labour movement, and anti-apartheid activists who helped to make Glasgow the first place in the world to award Nelson Mandela the Freedom of the City. Also featured is the current banner of the STUC Black Workers Committee.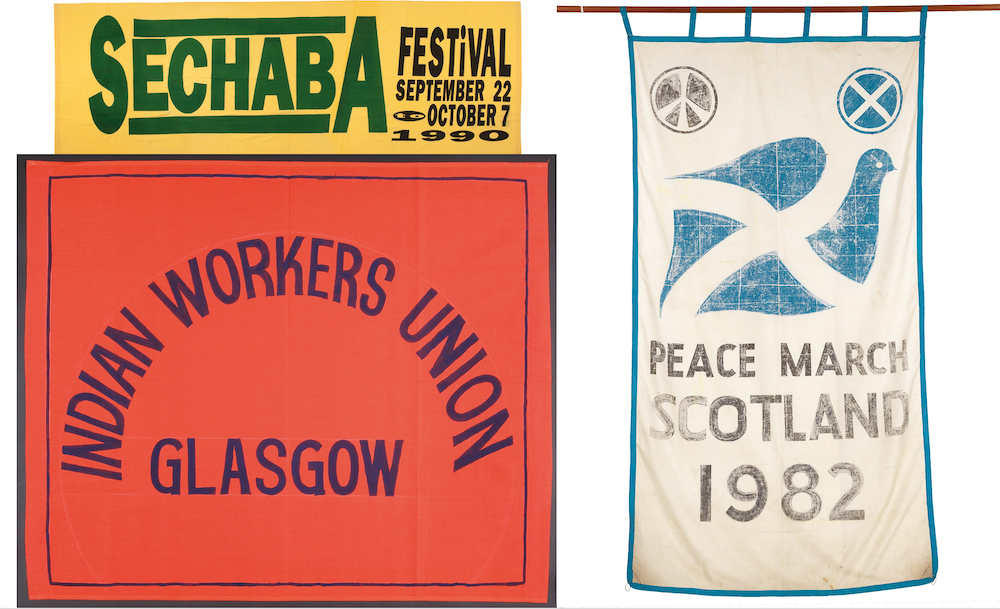 The banners themselves are part of significant collections of items from the history of protest held by Glasgow Museums, and the Glasgow Caledonian University Archive Centre, the Saltire Centre.

Today's launch event, held at the Scottish Trade Union Congress building in Glasgow, features four speakers who contributed their stories to the book – Maggi Sale, Convenor of Peace March Scotland 1982, trade union activist, youth worker and Labour councillor Bob Chadha MBE, Brian Filling founder and chair of the Scottish Committee of the Anti-Apartheid Movement, its successor organisation ACTSA Scotland and Honorary Consul for South Africa in Scotland and Suganya Chetty, representative of the African National Congress in Scotland.

The book is the culmination of work begun in 2014 with a series of community events to build a more complete understanding of the social and historical context in which the banners were created and what they meant to the people who used them. Talking about the banners led activists to highlight key aspects of the struggles and organising they had been involved in. The testimonies in the book give a strong sense of the diverse cultures of organising in Glasgow and show case their importance for democratic politics in the city.

Dr David Featherstone, of the University of Glasgow's School of Geographical & Earth Sciences, is one of the editors of the book. He said: "Glasgow has a vibrant history of protest against injustice and oppression, and the banners that Glaswegians created bring their causes vividly to life even decades later.

"The testimonies in this book highlight aspects of the history of Glasgow which are often overlooked in accounts which stereotype trade unionists as white and male and offer vivid stories of political organising. I'm proud to have played a part in bringing new light to these important anti-war, trade union and anti-apartheid stories.

"At a time where protests against living and working conditions in the UK are growing in frequency and drawing support from many in the broader public, I hope today's activists will find hope and inspiration from these accounts of activism from the past."

Duncan Dornan, Glasgow Life Head of Museums and Collections, said: "Glasgow has an enduring legacy of public protest and these banners embodying and bringing past campaigns to life are an important part of the social history of our city.

"From the banners promoting the Peace March 1982 Scotland, to the Indian Workers Union, STUC Black Workers Committee and Sechaba Festival, each signifies very powerfully how much the people of Glasgow's communities have fought for and voiced collectively on local, national and global rights – and continue to do so. Another great demonstration of that is the Nelson Mandela - Freeman of Glasgow - Prisoner of Apartheid banner.

"In our collections we're proud to also have a poster for Mandela's visit to the city that includes a wonderful dedication saying 'To the People of Glasgow, compliments to a city whose residents regard the entire world as the battleground for the maintenance of human rights'. The spirit of that very meaningful sentiment speaks volumes about Glasgow's continuing dedication to righting wrongs, as is documented and highlighted forcefully in this new book."

Diverse Voices, Challenging Injustice: Banner Tales from Glasgow is published by the Scottish labour History Society in in association with Glasgow Museums and the University of Glasgow School of Geographical and Earth Sciences. Copies are available from BookSource Cambuslang (0141 642 9192; fax 0845 370 0068; email orders@booksource.net)
All images are © CSG CIC Glasgow Museums Collection
---
First published: 22 September 2022