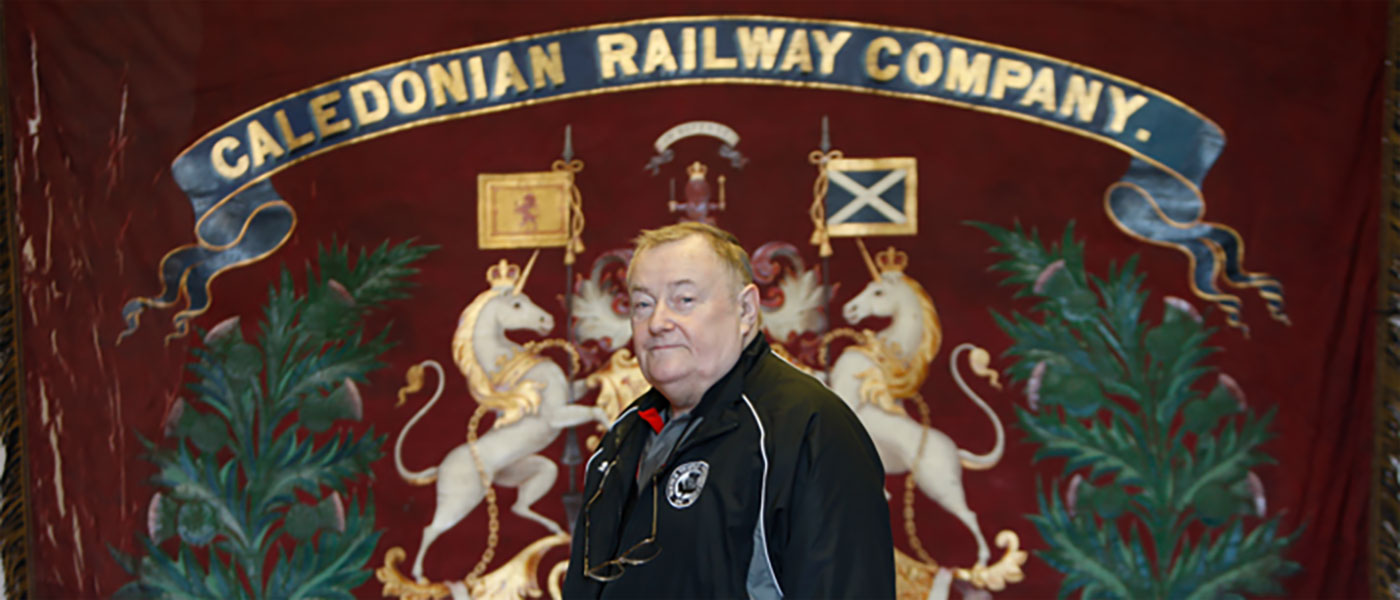 Related links
Dr John Crossan (Honorary Research Associate in the School of Geographical and Earth Sciences)
Dr David Featherstone (Senior Lecturerin the School of Geographical and Earth Sciences)
You can't put a number on the social impact of public engagement
The Banner Tales project was a collaborative initiative involving the School of Geographical and Earth Sciences, Glasgow Museums and GMB Union. In one pilot workshop and four tailored events, the project team brought banners documenting workplace and community organising in Scotland back to the places of their origin in Castlemilk, Barmulloch, Govan and Bridgeton. Dr John Crossan, co-organiser of Banner Tales, talks about how he and his team pulled off this public engagement initiative:
'I am a human geographer and my main area of interest is urban geography and recently I have worked in the field of historical geography. The Banner Tales project team included my colleague David Featherstone, the research manager of Glasgow Museums Helen Watkins, the social history curator Fiona Hayes, the textile curator Helen Hughes, Open Museums manager Chris Jamieson and the political education officer for the GMB Union Richard Leonard. What was noticeable about the significant collection of banners that Glasgow Museums holds was that there were clusters of them originating in particular geographical areas around the city, essentially its old industrial parts. So we devised a plan to take them out of storage and back into those communities.
We accessed potential workshop participants through the GMB Union and through contacting community groups, reading groups and local history groups directly. I went to visit a few of them and those meetings turned out to be extremely fruitful in terms of getting people along and to get a sense of what aspects of their social and political history would be of interest to the groups. That way we could tailor the workshops. Then we selected what banners and what speakers would be best suited for the respective community group. So, for example, we brought the Anti-Poll Tax banner to Castlemilk Community Centre. This is a really famous banner with an almost iconic status in Glasgow. We also displayed the National Union of Tailors and Garment Workers Union banner there. The Southside of the city around Castlemilk and Rutherglen used to have lots of textile factories and women garment workers. This was a beautiful banner, blue silk with gold lettering and trimmings. Finally, we had the Co-operative Women's Guild banners from the Cambuslang and Kinning Park branches.
We allowed people to come in and look around for a while, with the team standing near the banners to give some information on them and to engaged with people telling us any stories they had. We also had a table with related images, objects and artefacts to stimulate memories and discussion. Additional artefacts were brought in by various people. One of the speakers brought in a record that the GMB had produced and played it. Speakers included John Easedale from the GMB, John Copper and Jean Devlin who talked about the Anti-Poll Tax and Anti-Bedroom Tax campaigns in Castlemilk and Dr Valerie Wright who spoke about the Co-operative Women's Guild banners. The talks were no longer than 15 minutes and we put aside an additional 30 minutes for Question & Answers. We always made sure that the audience would sit in a horseshoe shape to avoid a binary speaker/audience set up. That way the sessions developed into conversations quite naturally.
One of the main things that came out from the evaluation we conducted was how enthusiastic people were about this sort of outreach activity, the fact that the objects, the University and Glasgow Museums were out there in the community. Visually the banners looked stunning. Seeing them could be quite emotional for people who had a personal connection. The Chairman of the Works Committee who in 1987 fought to keep the Caledonian Railway Works in Springburn open was very emotional when he saw the Caledonian Railway Company banner. That kind of social impact you can't quantify, you can't put a number on that.'
Related links
Dr John Crossan (Honorary Research Associate in the School of Geographical and Earth Sciences)
Dr David Featherstone (Senior Lecturerin the School of Geographical and Earth Sciences)