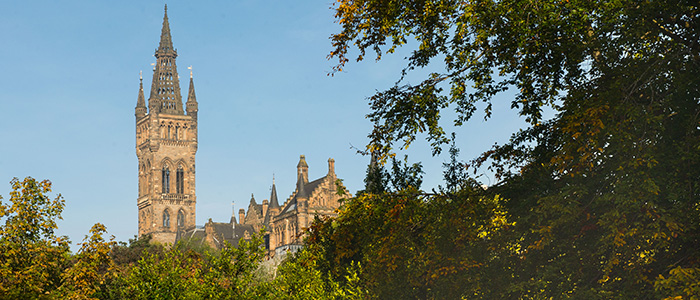 Rectorial Election 2021 Result
Following voting on 20 and 21 April 2021, it was confirmed that The Honourable Lady Rita Rae had been elected Rector of the University.
View the full results: Rectorial Election 2021 Results
What does the Rector do?
The Rector is expected to attend meetings of Court, the governing body of the University, work closely with the SRC and bring student concerns to the attention of University managers.
Who is the Rector?
The Rector must not be a registered student or a member of UofG staff, they are independent and bring an external perspective. They should take an interest in the views of the student body, and be willing to champion their causes.
The Hon Lady Rita Rae
Biography
Lady Rae has had an incredible career to date, paving the way for women in the legal industry at a time when women were considered emotionally unsuitable for court work.
Lady Rae graduated in 1972 with an honours degree in law before beginning her career as a solicitor. She quickly rose to the position of partner in a leading criminal law practice.
In the early 1980s she broke down barriers, joining the male-dominated Faculty of Advocates. Her varied workload as an advocate included children's and adoption hearings, high-profile criminal work and even included appearing in Strasbourg before the European Court of Human Rights. She then worked as a Sheriff across Scotland before being appointed as a High Court Judge and an Upper Tribunal Judge in immigration and asylum cases.
In 2019, she was awarded an honorary doctorate in Laws from the University of Glasgow in Recognition of her career and contribution to Scottish law.
Manifesto
Make history at the University of Glasgow by appointing Lady Rae as our first active female rector.
In these testing times, the University of Glasgow should have an active impartial rector who can dedicate their time to promoting student welfare and opportunity.
When asked about her key manifesto policies, Lady Rae's sentiment was clear: policy should be developed by the students based on their needs; not dictated by the Rector.
Lady Rae is committed to being a working Rector: to be there to listen to students and voice their concerns. In her manifesto, she wants to set out the values that she has championed throughout her life. These would be at the core of her work during her term.
Students have called for active leadership in areas such as diversity and inclusion, student safety and the promotion of international opportunities. As this campaign is for students, Lady Rae has signaled these areas as key manifesto priorities.
1. Widening Participation & Promoting Multiculturalism
It is Lady Rae's firm belief that "those who have achieved their goals have a duty to encourage and support the young, particularly the underprivileged, essentially to give something back".
Lady Rae is a firm believer that every student, regardless of their background should have equal opportunity to achieve their goals and benefit from a diverse University culture.
She is proactive in supporting young people from underrepresented backgrounds. For example, she has been a dedicated student mentor for 10 years, charity ambassador, and youth project patron.
Lady Rae has broken barriers, both personally and professionally. She will continue to ardently fight discrimination and promote diversity at all levels.
2. Student Safety and Welfare
A prominent judge in the criminal courts, Lady Rae has first-hand knowledge of the risks faced by students in Glasgow.
Lady Rae's experience makes her well placed to hear concerns about campus safety. She will be motivated to find pragmatic solutions.
The last year has shown the importance of ensuring the safety of students. When we return to campus in the near future, promoting student safety and welfare will be a top priority.
3. Internationalism & Opportunity
Lady Rae takes pride in her Italian-Scots heritage and values an international outlook.
As she has benefited from international connections throughout her career, Lady Rae wants to promote enriching global opportunities.
Lady Rae is aware of the excellent international opportunities offered to University of Glasgow students whilst also recognizing that Covid restrictions have put activities on hold. When the time is appropriate, Lady Rae will look to assist the return of the University of Glasgow's truly global reach.
Students who have nominated Lady Rae for this role recognise her as somebody with the integrity, life experiences and competencies to be an advocate for the student body. If you support Lady Rae's principles and manifesto priorities, vote Lady Rae as the University of Glasgow's first female active rector!