UofG Rector Elections 2020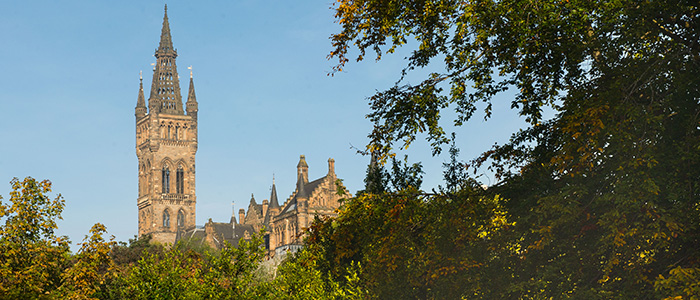 Vote for your Rector!
Soon, it will be your chance to choose the next UofG Rector to represent student interests at the highest level of University decision making.
In light of the exceptional circumstances that we are all facing, the University has taken the decision to postpone the Rectorial Election that was due to take place on the 23 and 24 March 2020, and we will reschedule for the next academic year.
How does the election work?
Many thanks to all members of staff and students who have already engaged with the election, and thank you to the candidates.

Further information will be available in the coming months.

Find out more: Rectorial Elections: Rules and Procedures 2019-20
What does the Rector do?
The Rector is expected to attend meetings of Court, the governing body of the University, work closely with the SRC and bring student concerns to the attention of University managers.
Who is the Rector?
The Rector must not be a registered student or a member of UofG staff, they are independent and bring an external perspective. They should take an interest in the views of the student body, and be willing to champion their causes.
The most recent Rector was Aamer Anwar, elected in 2017. Find out more about the Rector.
Junaid Ashraf
Biography
Junaid Ashraf is an experienced advocate for youth empowerment and has represented Cumbernauld as a Councillor since 2017. As a recent University of Glasgow graduate in Mechanical Engineering, he has first-hand experience of the challenges the University faces. In response, his manifesto comprises four key facets: increasing mental health support, advocating for action on the climate change emergency, championing equalities on campus and supporting international students.
Starting his career as a member of the Scottish Youth Parliament, Junaid launched the "Care. Fair. Share." campaign to increase support for young carers across Scotland. He then focussed on promoting mental health awareness and created a successful youth forum. Junaid understands the importance of increasing mental health support and accelerating destigmatisation, particularly in a competitive and challenging academic context.
As an environmental enthusiast, Junaid attended the United Nations COP22 environmental conference in Morocco and has advocated for the climate change emergency to be declared within his local authority. He has also used his position as a Councillor to support poverty action groups, deaf service organisations and BAME sports youth groups. Junaid has led on equalities campaigns nationally and has previously volunteered as a trustee of Equal Scotland. His career has led him to represent Scotland in Rwanda as part of an interfaith program, attend the U.S. Embassy's Young Leader's exchange program in Washington D.C. and advocate in the House of Commons for 16-year-olds to vote in all UK elections.
Manifesto
An empowering Rector for the University of Glasgow
Junaid believes that a Rector can only be successful if they dedicate themselves to elevating the concerns of students.
If elected Junaid will:
Organise an interactive assembly every two months to engage with students on major campus issues
Hold regular surgeries so students facing personal struggles have support through the Rector's office
Work closely with the management of the University to ensure students' voices are seriously considered at the most senior levels
Four Campaign Pledges
The four key priorities of Junaid's campaign:
Increasing Mental Health Support
Climate Change Emergency
Championing Equalities on Campus
Supporting International Students
Increase Mental Health Support
Mental health support services have seen a significant rise in demand, there are long waiting lists and the support at the University of Glasgow is not sufficient.
Junaid believes that mental health is still not taken seriously enough. He aims to ensure that every student requiring support can gain timely access.
If elected Junaid will:
Lobby to substantially improve mental health support services waiting times at the University of Glasgow, which are amongst the worst in Scottish higher education
Work closely with the SRC to establish a radical mental health action plan
Climate Change Emergency
Arguably the most pressing matter of this generation is saving the planet. An empowering Rector who is physically present on campus is required to implement the radical ideas we need; an absent Rector will not help tackle the climate change emergency.
If elected Junaid will:
Call for improved green infrastructure on campus such as cycle lanes and increase green spaces as part of the University's £1 billion campus development
Create a university-wide working group so that student societies and individual students can input ideas to tackle the climate change emergency
Championing Equalities on Campus
Ensuring that every student is supported whilst studying at the University of Glasgow is Junaid's most personal campaign pledge.
The equalities spectrum includes, but is not limited to, disability, race, age and gender; every student should feel confident to bring their authentic selves to campus without fear of being disadvantaged and with the knowledge that adequate provisions are in place to help them feel supported.
Should Junaid be elected he will:
Work closely with student societies to implement ideas on how we can improve the experience of everyone on campus
Champion equalities as the Ordinary President of the University Court to ensure that no student is disadvantaged because of who they are
Supporting International Students
International students, in particular EU students, have experienced substantial anxiety for the last few years. Junaid believes the University of Glasgow should establish greater support mechanisms so that the University continues to be a multicultural and inclusive environment that welcomes students from across the world.
Should Junaid be elected he will:
Lobby the University of Glasgow to establish improved advice services and support for international students
Graham Campbell
Biography
I'm a musician, poet, and cultural producer of 30 years standing. Elected as SNP Councillor for Springburn/Robroyston ward, North Glasgow, in May 2017, I sit on Licensing Regulatory, Education and General Purposes policy committees. I represent the Council on Strathclyde Partnership for Transport, Safe Glasgow, and Glasgow Humane Society. I play a key role on working groups on BAME Employment and for slavery legacy
I've previously worked as a Cultural Producer during the Commonwealth Games 2014 producing Emancipation Acts a street theatre on slavery legacy co-managing 70 actors and community participants in various art forms.
I'm an experienced charitable fundraiser having run a number of organisations including establishing Glasgow's first African Caribbean Centre in 2009 and I briefly worked for Anne McLaughlin MP as her communities fundraiser 2015-2017.
I have held a number of Policy Officer posts in the Third Sector with anti-racism charities Coalition for Racial Equality and Rights,
I've previously studied International Development and Mass Communications courses in London and Kingston Jamaica and Community Development Practice course at UofG back in 2012 - although due to a period of unemployment wasn't able to complete this.
I worked on the London Underground for 5 years before moving to Glasgow in 2002, living in the Sighthill for 10 years, becoming the tenants association leader and Community Council chair. I convened dozens of public meetings and election hustings and was efficient at keeping order. I am well used to controlling budgets, facilitating meetings and delegating tasks.
Manifesto
I was elected as a Glasgow City Councillor for Springburn in May 2017 after 25 years of activism in housing campaigning, as a former public transport worker and being actively involved in all aspects of equality. I was elected to SNP NEC last year as BAME convener, a leading SNP Socialists & SNP CommonWeal supporter and on the party's Social Justice & Fairness Commission. I was recently elected to the Musicians' Union Scotland & Northern Ireland Committee for a 2 year term.
As your Rector I think I can bring energy, dynamism, and experience given my background in BAME community development, leading campaigns around poverty, active citizenship within African, Caribbean, Asian communities building close working relationships with refugee communities.
As Flag Up Scotland Jamaica Project Leader, I've played a key role in Glasgow University's acts of reparative justice: as a review panellist for the 2018 report into slavery wealth from donations that built the Gilbert Scott building; this the establishing its £20m Caribbean Study Centre in partnership with University of the West Indies, role in recognition of Scotland's slavery legacy. I took part in the unveiling of the plaque recognising enslaved Africans contribution in the University Chapel and in renaming the Student Hub as James McCune Smith building. I am leading efforts for Glasgow City Council to formally recognise its slavery legacy by establishing a museum as a member of its Education Committee and its Working Group on BAME Employment. As a member of Licensing Regulatory Committee I've been a consistent opponent of rogue landlords and high student rents supporting Living Rent's call for rent controls.
Through supporting children with autism; Care-experienced people; refugee rights and LGBTQI activism (including Trans rights) in Scotland, rUK and Jamaica; lifelong anti-racism campaigner and consistent ally to feminists, I possess the necessary Black, Red & Green intersectional eco-socialist politics to uphold the principles of self-organisation, mutual respect and autonomy to build unity against all forms of institutionalised discrimination.
Supported by student activists from Extinction Rebellion to Migrants Organising for Rights & Empowerment and as an active participant in pro-Independence and non-aligned social movements like Living Rent - I think I can unite people and properly represent you on the University Court.
As your Rector I will make saving the planet in the year of COP26 coming to Glasgow, my number one priority. I pledge to fight for UofG to reduce Carbon emissions to net zero well before 2030 and to stop investing in fossil fuel-linked companies.
I'm determined all voices in the campus community are heard – from staff fighting for proper contracts as fractionals to students seeking support in their studies, to the underrepresentation of BAME students and staff at UofG. Together we'll help reshape the University of Glasgow for the future and make a carbon neutral contribution to build a more equal and just Scotland together.
Elaine Gallagher
Biography
Elaine was born in Montreal and grew up in Greenock. Fascinated by astronomy and space travel, it was a logical choice to study Applied Physics, at Strathclyde, before completing a masters in Space Engineering at Cranfield.
Unfortunately, as this was a time of deep recession, becoming a rocket scientist was not an option for Elaine. Through the 1990s Elaine worked in the UK and Netherlands in various scientific roles, from forensic science to software engineering.
Turning her attention to environmental science in the early 2000s, Elaine graduated from Paisley University with an MSc in Environmental Management with Waste Management. From that time on, she was self-employed in sustainable management before joining the HM Naval Base Clyde as a Senior Environmental & Energy Practitioner.
Since 2015, she has found her calling in her freelance and voluntary work, fighting for LGBTI+ groups, with a special focus on trans rights. She simultaneously threw her energy into arts, getting her first poetry chapbook, Transient Light, published, producing and creating short films, editing anthologies and yet still finding time for environmental activism. In the 2019 general election she was a candidate for the Scottish Green Party for the Glasgow Central consistency. She has also acted in the party as a press writer and researcher, being heavily involved in writing its LGBTI+ manifesto and in the consultation on the Gender Recognition Act.
Manifesto
Action for The Climate
Elaine will demand that the University takes real, radical action to meet the threat posed by the Climate Emergency, declared by the university themselves in 2019. She will demand an end to greenwashing and hold the senior management to account for the promises they have made.
She will push for more immediate actions on the climate emergency, as the university's ten-year plan to divest from fossil fuels, published in 2014, lacks the ambition necessary to tackle the climate emergency.
Her qualifications (including an MSc in Environmental Management with Waste management), her experience working in environmental management, and her long campaigning experience will allow her to articulate ambitious demands and cooperate with student groups, to increase the pressure on senior management and to ensure that action will be taken urgently.
Action for Equality
Elaine will act to ensure that all students are treated equally and that the University of Glasgow is a safe place for everyone. Regardless of race, religion, sexuality, gender, gender identity, or ability. The University should be a place for everyone to be free to make the best of their time on campus.
As a trans woman Elaine is aware of the discrimination the LGBTQI+ community and other communities face daily, and as Rector she will work very closely with communities and welfare services on campus to make sure any cases of discrimination are followed up on from the highest positions.
Action for Students
As Rector Elaine will build a close, working relationship with students on campus. Through engaging with student groups and campaigns Elaine will hear out our concerns and demand that the university takes action to address them.
Elaine has direct experience of student life and attended Glasgow University in 2016, studying one year of an MLitt in Creative Writing. She also has direct experience of the financial stresses on students due to tuition fees, low wages, and the high cost of living.
Elaine will use her own experience and those of students to improve our learning conditions. From financial difficulties and mental health services to arms trade divestment Elaine will listen to our concerns and demand that real, radical and effective action is taken to meet them.
Elaine is aware that our learning conditions are the same as the teaching conditions of our staff, and supports the demands of the UCU to end casualization, decreasing pay, increasing workloads and pay inequality.
The Rector is the representative of the students in the highest committees of the university, Elaine will, if elected, use this position to give all students a voice, to act on the climate emergency, to act on inequality and to act on student welfare.
John Nicolson
Biography
Born in the city, John Nicolson graduated from the University of Glasgow with an MA in English Literature and Politics. While at University he won the World University Debating Championships for Glasgow, as well as a host of other competitions before moving to the United States to complete his postgraduate studies at Harvard.
Since finishing his studies, John has worked initially as a US Senator speechwriter before becoming a journalist for a range of media outlets. He hosted and reported on a plethora of news and talk shows for both the BBC and ITV, including Panorama, BBC Breakfast, and Newsnight.
In the 2015 General Election John Nicolson was selected by the SNP to run for the East Dunbartonshire seat. After briefly being out of parliament, he recently returned to Westminster as the MP for Ochil and South Perthshire.
John's voting record in parliament has shown him to be pro-EU, against the replacement of Trident, and always shown support for more flexible welfare legislation. He has voted consistently to implement measures to prevent climate change.
In 2016 Nicolson introduced a private members bill, which would pardon retrospectively all gay men who had been convicted of offences that are no longer illegal. Although it failed to pass through Westminster, after a change in Tory leadership, it was instrumental in laying the groundwork for the bill to be passed in Holyrood.
Manifesto
As a University of Glasgow graduate, John Nicolson knows about how the University works and operates. Although somethings have changed since John completed his studies, he cares about this place in a way that only an alumnus could. He cares about the wide range of opportunity our four student bodies offer, he cares that every student on campus has access to support services to ensure their wellbeing, and he cares that the University reflects and acts on the interests of the students. As a journalist and Member of Parliament, John has the skills to not only act as a mediator between students and faculty, but to also be a chair who will hold the University Court to a higher standard, ensuring that the voice of the students is always heard.
Voice for the Students
John recognises that the role of Rector is one of the strongest voices that students have for lobbying the University Court into acting in their interests. As such the rector must have a close relationship with the students. In order to keep communication open, and to allow the students to guide him in his advocacy, John will;
Set up regular open office hours, for students to speak with him on the issues that matter.
Meet regularly with cross campus executives to gain a wider view of the issues that campus is facing.
Welfare
Although improving, Glasgow still has a counselling service which is bursting at the seams. John recognises how important it is for students to feel they have somebody to turn to when mental health causes them to struggle, and at current the University Services are not easily providing this avenue. As such he will;
Continue to push the University to increase funding for CAPS
Relay feedback from students, to the University Court to ensure any decisions regarding welfare services are made with the students put first.
Cross Campus
John knows the make-up of our four student bodies and is aware of the special relationship they have with both the University and each other. The four bodies provide something special to our campus identity, which no single body could replicate. The opportunities afforded between all of them are important in delivering us the best Student Experience possible. To ensure that all the bodies can continue to provide top quality services, John will;
Work with the student bodies to ensure their concerns are heard at University Court.
Support the QMU, GUU, SRC, and GUSA in seeking any increase in funding via the Block Grant, recognising this then goes to bettering the student experience.
Sustainability and Arms Divestment
As we sit amid a climate emergency, John will lobby the University to move towards more sustainable practises. He also recognises the importance of ensuring we invest in ethical manors. Working with the cross-campus bodies and University programmes, John will;
promote policies which reduce the University's carbon footprint
encourage the divestment from unsustainable and unethical investment portfolios.
The Hon Lady Rita Rae
Biography
A woman is "emotionally unsuitable for court work" – the remark which Lady Rae recalls as a moment which may have driven her on to break through the glass ceiling of Scotland's legal profession. Nearly 50 years on, she is soon to retire as one of Scotland's senior judges.
Lady Rae graduated in 1972 with an honours degree in law, then began her career as a solicitor. She quickly rose to the position of Partner in a leading criminal law practice. In the early '80s she joined the male-dominated Faculty of Advocates, where a handful of members were female. Her workload as an advocate varied, including: children's and adoption hearings, high-profile criminal work and human rights cases. She then worked as a Sheriff across Scotland, before being appointed as a High Court Judge and an Upper Tribunal Judge in immigration and asylum cases.
In June 2019, she was awarded an Honorary doctorate in Laws from the University of Glasgow in recognition of her career and contribution to the legal world.
Lady Rae's contributions extend far beyond the legal profession. She has continually supported those who are underprivileged; whether that be through scholarship fundraising or supporting other charitable projects.
Lady Rae is passionate about offering a voice to the student body and is determined to succeed as the University of Glasgow's first female working rector:
"One is never too old to learn and I like to think that I am still, while reluctantly approaching retirement, not too old to accept further challenges!"
Manifesto
When asked about her key manifesto policies, Lady Rae's sentiment was clear: policy should be developed by the students based on their needs; not dictated by the Rector. Lady Rae is committed to being a local, working Rector: to be there to listen to students and voice their concerns. In her manifesto, she wants to set out the values that she has championed throughout her life. These would be at the core of her work during her term.
Widening Participation & Gender Equality
It is Lady Rae's firm belief that "those who have achieved their goals have a duty to encourage and support the young, particularly the underprivileged, essentially to give something back".
She is proactive in supporting young people from underrepresented backgrounds – she has been a dedicated student mentor for 10 years, charity ambassador, and youth project patron.
Lady Rae has broken down barriers, both personally and professionally. She will continue to ardently fight discrimination and promote diversity at all levels.
Student Safety
A prominent judge in the criminal courts, Lady Rae has first-hand knowledge of the risks faced by students in Glasgow.
Lady Rae's experience makes her well placed to hear concerns about campus safety. She will be motivated to find pragmatic solutions.
Making student life safer will always be a priority for Lady Rae.
Internationalism & Opportunity
Lady Rae takes pride in her Italian-Scots heritage and values an international outlook.
She recognises the benefits of international connections to the student experience.
Lady Rae would seek to promote and foster the global opportunities available to students at Glasgow.
If you support these principles, want a working rector, and demand an advocate for the student body – vote Lady Rae!