UofG Student U21 Images of Hope Competition Winner
UofG Student Prateek Bhan student has won third prize in the Universitas 21 Images of Hope Competition for his 'Sapling' image, pictured in his village in rural Rajasthan, northern India.
The competition was developed by U21's outgoing Provost Professor Bairbre Redmond to bring the network together and share positivity across the globe.
"The image was taken in my village - Jaisinghpura, located in the Sekhawati region of rural Rajasthan. A sapling growing underneath a leaking tap, in the heart of the Thar desert, signals hope in a simple and profound manner. It is reassuring to believe that Hope is Real." - Prateek Bhan, PhD student at the Adam Smith Business School
Given four headings - 'resilience', 'community', 'creativity' and 'solidarity', entrants were asked to collect and share images of the affirmation, kindness and optimism that they have seen or experienced during the Covid-19 pandemic.
They received over 200 exceptional entries, and an experienced panel of judges considered the originality of composition, the visual impact of the image, the connection of the image to the competition theme and its narrative, and the creative delivery and innovative approach of the entry.
First Prize was also awarded to a member of #TeamUofG Dr Shamil Khairov, a lecturer in the School of Modern Languages & Cultures whose image entitled 'Rays of Hope' captured the imagination of the judges.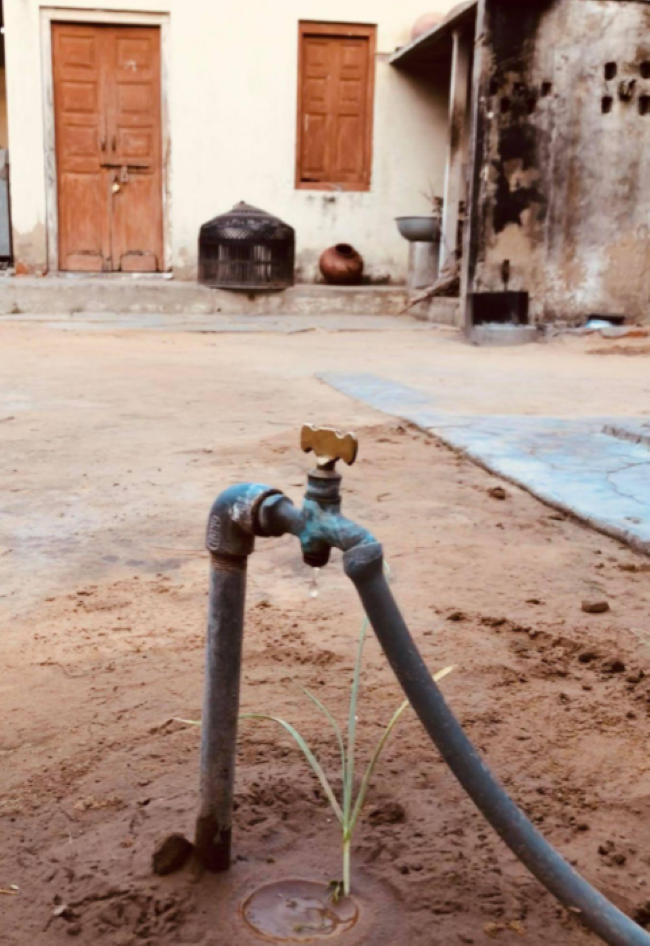 ---
First published: 20 May 2021