We Are International Student Ambassador Programme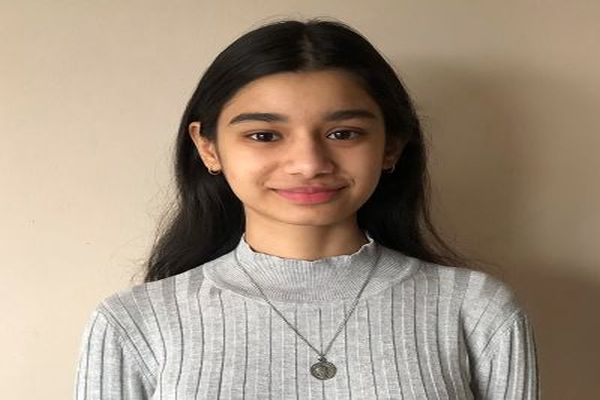 First year UofG Student Melody Sequeira talks about being joining the UK Council for International Affairs (UKCISA ) #WeAreInternational Student Ambassador Programme.
My name is Melody Noella Sequeira, and I am a first-year International student studying Psychology. I got to know about the #WeAreInternational Student Ambassador Programme through the UofG International Student newsletter.
How and why did I apply?
After looking through the application brief and scrolling through the UKCISA website, I believed this opportunity would expose me to various platforms, as well as help me enhance my leadership and team working skills. The application was a two-step process with the first one being an online form and the second involving a single and group interview.
What does it mean to become a student ambassador?
Being a student ambassador for a few months now, I have already been exposed to various organisations that work towards supporting international students. This support covers all aspects ranging from academics to well-being. Furthermore, being a part of this programme has been very empowering, for me and my view towards society. Being a student ambassador, allows me to represent international students and help make a small difference in the community. I would also like to highlight; the current student ambassador cohort consists of very diverse students which helps in widening your social connections.
Would I recommend it to others?
I definitely would. I think becoming an International student ambassador in my first year has been very motivating. Even if you are not in the first year, becoming an ambassador will definitely uplift you. The ability you have to communicate with different people across the UK and the globe, the opportunity you have to put forward ideas and help the community is something that should be experienced. This experience for me has been nothing, but positive and I would not hesitate in recommending this for other students to experience as well.
I believe a part of the university experience is to grow outside your comfort zone. I am a very shy person, and now being able to voice out opinions for international students is definitely challenging my zone. Once again, check out the UKCISA website and the #WeAreInternaitonal campaign to get an insight into the program.
If this is something you are interested in, GO FOR IT and apply!!
---
More Information on UK Council for International Affairs (UKCISA)
Read more about the three UofG Students who are were selcted to join the (UKCISA) #WeAreInternational Student Ambassador Programme.
First published: 20 May 2021