University of Glasgow hosts Glasgow Doors Open Days Festival 2022 Hub
We are pleased to announce that the University will be hosting the Glasgow Doors Open Days Festival 2022 Hub, in the ARC.
Glasgow Doors Open Days Festival is an annual event celebrating the city's architecture, culture and heritage through a free programme of open buildings and events taking place between 14-20 September. The ARC, as festival hub, will host a number of talks, events and activities.
Charlie Turner, Chair of the Glasgow Building Preservation Trust, said: "We are delighted to be partnering with the University of Glasgow to host the 2022 festival hub and very excited to help to share this new building with the wider Glasgow community."
Visitors to the festival can expect a programme of around 75 buildings open for visits, heritage trails, musical performances and even a Wall of Death! The festival will celebrate Glasgow as an amorphous, pulsing city, unbound and with a willful personality of its own. The life of the City has been a long and varied one, and this year's festival will be an opportunity to consider the moments that have influenced the past, those that have shaped the Glasgow of today, and new endeavors which will bring change tomorrow.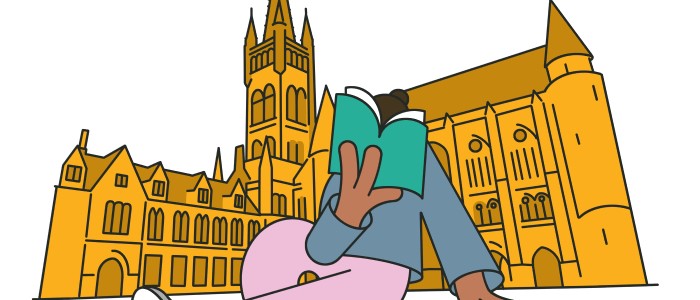 Professor Sir Anton Muscatelli, Principal and Vice-Chancellor of the University of Glasgow, said: "The University is an anchor institution in the city of Glasgow, with an important civic role to play, and we are very pleased to host the Festival Hub in the ARC. The building was designed and built to connect the University with the city and its communities. I am delighted that within months of opening the doors of our newest building we will be hosting such an important and engaging festival on our campus."
---
The full festival programme will be announced on August 1st, at www.glasgowdoorsopendays.org.uk.
The Glasgow Doors Open Days Festival 2022 overlaps with our own festival – ARCadia which will be hosted in and around the ARC between the 16th and 30th of September. You can find out more by following us on Twitter - @UofGARC or on our website (links to https://www.gla.ac.uk/research/arc/arcadia/).
Find out more
Website: https://www.glasgowdoorsopendays.org.uk/
Facebook page: https://www.facebook.com/Glasgowdodf
Twitter: https://twitter.com/Glasgowdodf
Instagram: https://www.instagram.com/glasgowdodf/
First published: 29 June 2022