Registration for seasonal affective disorder workshops
Published: 17 October 2022
Colleagues can sign up for a series of creative workshops to help with seasonal affective disorder
People in the west of Scotland who suffer from 'winter blues' are being urged to sign up for a series of creative workshops to help deal with seasonal affective disorder (SAD).

The Wintering Well workshops, which kick off on October 29 and will run until February at locations across Glasgow, are part of an ongoing research project led by academics from the universities of Glasgow and Edinburgh. They are investigating how our relationship with light and seasons may hold lessons for future climate change and mental health.

The free workshops are open to anyone who is affected by SAD – the emotional challenges, lowered mood, and feelings of anxiety that can occur during the winter months.

Over the course of six sessions, led by university researchers and creative practitioners, participants will be invited to join a range of outdoor activities, inviting personal responses to the weather, light and dark, the skies, and the seasons.

The workshops are the latest development in a research project called 'Living with SAD', funded by the Economic and Social Research Council and the Arts and Humanities Research Council.

It brings together geographers, cognitive behavioural therapy experts, an artist, and the National Centre for Resilience, amongst others, and will run until 2024.

While most research has focused on psychological and biological aspects of the condition, comparatively little attention has been given to the role played by environmental, social and cultural factors in shaping experiences and perceptions of SAD.

For instance, in the west of Scotland, where winters are infamously grey and wet, some of those who experience severe wintertime lowered mood have found it difficult to gain acknowledgement and to access help due to public perceptions of SAD and cultural stoicism around mental health issues.

Working closely with people who self-identify as experiencing depression on a SAD spectrum, the researchers are developing narrative, creative and therapeutic-educational resources more fully to examine and reflect SAD experiences.

They will build a self-help programme to be hosted by the NHS-approved website, 'Living Life to the Full', to which over 40,000 people register annually. The programme will offer a range of well-being interventions to mitigate against negative experiences of lightness-darkness and changing seasons, in both urban and rural environments.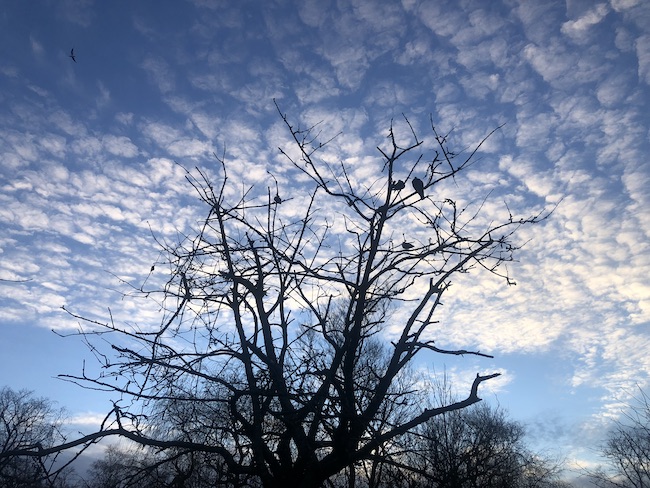 Professor Hester Parr, of the University of Glasgow's School of Geographical & Earth Sciences, is the project's lead investigator. Professor Parr said: "Anyone who lives in the Glasgow and the West of Scotland knows how hard winter can be. We discuss the weather a lot, but we often neglect to pay real attention to how it feels to live with pronounced seasonal low mood and winter depression. We want to work with people who feel SAD to understand this experience more and to collectively design interventions that help people encounter winter differently.

"Climate change is expected to affect the changing of the seasons, and it's possible that the experience of SAD may be altered with it. We're keen to build a suite of materials which can help people navigate through a changing world and their responses to it."

Professor Hayden Lorimer, of the University of Edinburgh's School of Geosciences, added: "The Wintering Well Workshops are looking to recruit any member of the public from Glasgow who experiences Seasonal Affective Disorder (SAD). Our plan is to animate the coming winter months with social and creative activities - in ways that allow our research project to better understand ordinary experiences of the condition."

Artist Alec Finlay, who will be participating in the Wintering Well workshops, said: "I have learnt that there's always a hard-won wisdom in vulnerability and, with SAD, I look forward to sharing images and discussing experiences of low winter light. The pandemic has made recent winters especially difficult, and it will be good to share time together reflecting on resilience and healing."

Earlier this year, the researchers conducted a three-month 'Big SAD Survey' to collect responses from people around the UK about their experiences of living with SAD. A full report, which will anatomise why and how changing seasonal light makes a difference to our mental health, is expected to be released next year.

Alongside the survey, the team have also conducted in-depth interviews and trialled a seasonal diary activity with participants throughout the spring and summer. All of these materials will be used to inform outputs for policymakers, healthcare practitioners and those experiencing SAD themselves on how to foster more supportive cultures and helpful practices for living with SAD.

To sign up for the workshops, or for more information, contact shawn.bodden@glasgow.ac.uk
---
First published: 17 October 2022