UofG awarded University of Sanctuary status
Published: 21 November 2022
Universities of Sanctuary promote support for people who have experienced forced migration
The University of Glasgow has been awarded University of Sanctuary status in recognition of its commitment to supporting people who have experienced forced migration.
University of Sanctuary status recognises good practice in organisations that facilitate access to higher education for refugee communities. It is part of the City of Sanctuary UK initiative, which promotes the UK as a welcoming place of safety for all.
The University marked this award on Monday 21 November with a ceremony in the Hunterian Art Gallery.
The University has a number of initiatives which promote accessibility for displaced people, supporting inclusivity and providing a safe environment for refugees and asylum seekers.
Scholarships and academic support
We offer a range of assistance, including targeted pastoral, financial and educational support. This includes up to 20 places for our Sanctuary Scholarships to assist applicants to the University who are in the UK on humanitarian grounds.
We are also embedding a culture of sanctuary into university policies and processes, such as adjusted offers of entry for those who have experienced forced migration, fee waivers and financial support, as well as embedding learning about experiences of forced migration into the curriculum.
Education and engagement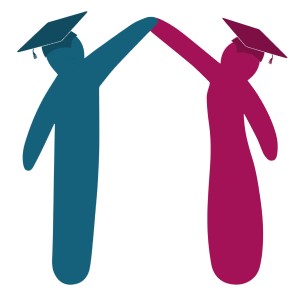 The University of Sanctuary award recognises our efforts to promote engagement and understanding of the issues around forced migration among colleagues and students, including our work with external networks such as the Council for at Risk Academics (CARA), and within our own community, through Student Action for Refugees (STAR) and our Glasgow Refugee, Asylum and Migration Network (GRAMNet).
When being considered for University of Sanctuary status, our Learning and Teaching Strategy was recognised as an effective framework through which to engage students with issues around forced migration.
Speaking about being awarded University of Sanctuary status, Rachel Sandison Deputy Vice-Chancellor, External Engagement, and the University's Sanctuary Champion, said: "The University of Glasgow is a globally connected institution with a strong set of Values, including our commitment to build an inclusive and welcoming community for all. We are delighted to be awarded University of Sanctuary status, which recognises our commitment to promote fairness and equity of opportunity for those who are forcibly displaced from their homes, and ensuring that every member of our Team UofG community feels safe, respected, and supported to fulfil their potential."
Alice Mpofu-Coles, Community Research Assistant, University of Reading, Reading Town Local Councillor and City of Sanctuary Ambassador, said: ""It was an honour to be part of the panel assessing the University of Glasgow for the University of Sanctuary Award.
"The University is proactive in building a network and support for people seeking sanctuary. Congratulations to the University of Glasgow in kindness; may they continue!"
---
First published: 21 November 2022