Our progress on UN Sustainable Development Goals
Published: 21 November 2022
University submits annual progress report on performance against the 17 UN SDGs
This month the University submitted its annual report detailing how we continue to meet the UN Sustainable Development Goals (SDGs).
This is the second year in which universities around the world have been assessed against the 17 UN SDGs and this progress report, entitled 'Our commitment to the United Nations' Sustainable Development Goals', highlights work taking place across research, learning and teaching, operations and civic engagement.
It includes a broad and diverse range of activities based around sustainable development, such as academic and outreach programmes, the development of our physical estate, world-leading research and our participation in professional accreditations, such as Athena SWAN.
The report informs our performance in the Times Higher Impact Rankings 2023, which will be released in Spring next year. In the 2022 results, which were the fourth edition of the Rankings and the first time UofG submitted, we placed 19th in the world.
Eleanor Miller, who coordinated this year's report submission, said: "It was incredibly inspiring to work on the report, these rankings tell us a huge amount about our approach to sustainability and how successful that is.
"Our performance of 19th in the world in our first outing was fantastic and is something we can build on in this submission and in the future. Bearing in mind this report brings together the work of many people, it reflects the fact that we are an organisation with a huge impact and how effective our One Team UofG approach is in delivering that."
David Duncan, University Chief Operating Officer and Chair of the Sustainability Working Group, said: "We pride ourself in being a values-driven institution, and we see the UN SDGs as being a really valuable framework for informing what we're doing in this space, and a really effective device for engaging colleagues and students in this agenda."
Examples of the SDGs in action at UofG
SDG 4: Quality in education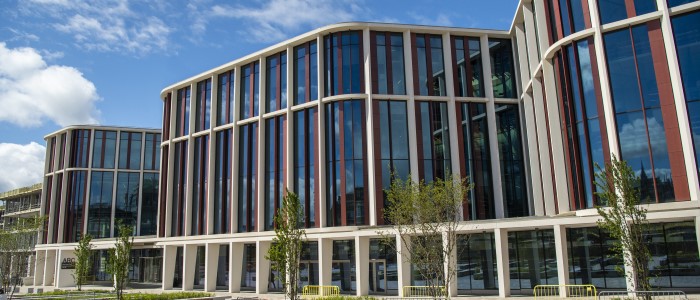 The new Mazumdar Shaw ARC, which opened earlier this year, was designed as a BREEAM Excellent rated building, incorporating recycled building materials, photovoltaic panels and integrating with sustainable travel infrastructure across the Gilmorehill campus.
Inside the building, teams of researchers are working to tackle challenges related to sustainable development. The first ARCadia Festival of Ideas displayed our role as a civic university, opening the building to the local community for social and educational events, performances and demonstrations of research.
SDG 6: Clean water and sanitation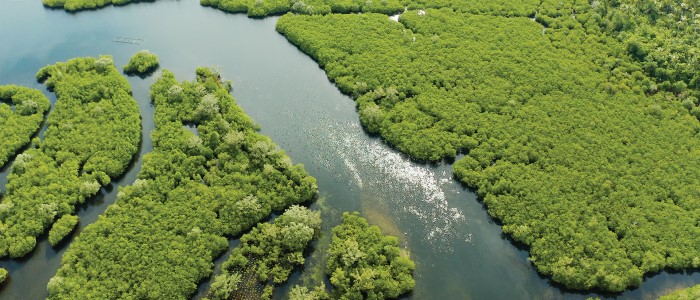 Across our research, teaching and operations the University is engaged in a variety of projects to sustainably manage water and sanitation. This is an area where collaborative research activities based at the University can claim to be helping public policy to be more sustainable, and improving the lives of people around the world.
Colleagues from across the organisation, such as Professor Bill Sloan in the James Watt School of Engineering and Professor Cecilia Tortajada and Professor Asit K Biswas, in the School of Geographical & Earth Sciences, work in close collaboration with partners in water utilities in a wide range of countries, as well as helping governments meet the changing water needs of people around the world.
SDG 11: Sustainable cities and communities
Led by Prof Jaime Toney, the University is working on a £10 million research programme, GALLANT: Glasgow as a Living Lab Accelerating Novel Transformation. The project will trial sustainable solutions in the city to help move the city towards better climate resilience while tackling health, social and economic equalities.
This project again works with government and local stakeholders to protect public health and wellbeing and the economy in the face of the climate change.
---
First published: 21 November 2022