New Equality Champions
Published: 15 August 2022
The University is pleased to announce two new Equality Champions, Prof. Sara Carter and Prof. Moira Fischbacher-Smith
The University is pleased to announce two new Equality Champions, Professor Sara Carter (Vice-Principal and Head of College of Social Science) as Gender Equality Champion and Professor Moira Fischbacher-Smith (Vice-Principal Learning and Teaching) as LGBT+ Equality Champion. These roles are integral in the University achieving our values, notably as an inclusive community. Sara and Moira are taking over from Professor Jill Morrison and Professor Robby O Maolalaigh, who have been the Gender and LGBT+ Champion respectively for several years. We would like to thank them for their contributions in both roles, which have been of the highest calibre.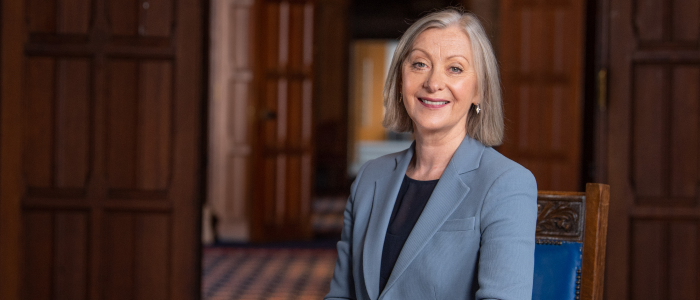 On taking the role Prof Carter stated: "I am delighted to take on the role of Gender Equality Champion at the University of Glasgow. I have a long-standing commitment to gender equality and look forward to leading this across the organisation. We have ambitious aims to increasing the percentage of senior women; however, I am very focused on addressing horizontal segregation in our job functions and student disciplines, and on taking action to address gender-based violence."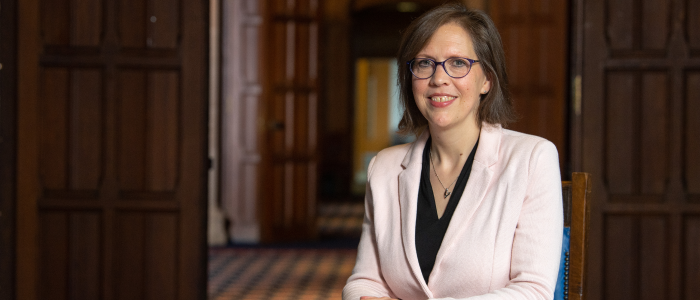 And Prof Fischbacher-Smith said: "I was really pleased to be asked to take on this role to support students and staff and to work with Equality, Diversity and Inclusion team in particular in doing so. Inclusion is a core value for the University and supporting members of the LGBT+ community in promoting understanding of what LGBT+ inclusion means in all aspects of University life, is important to me personally and professionally. I recognise the intersectional nature of much of the champion work and look forward to working with other SMG colleagues to be as effective advocates, allies and champions as possible for the equality and diversity mission that we share."
The Equality Champion roles are responsible for ensure the University has a senior leader with responsibility for each of the protected groups (and a few additional areas). All the Champions sit on the University's Equality and Diversity Strategy Committee, and act as a conduit for specific areas, or raise and address issues which may arise.
---
Students and colleagues can contact the individual Equality Champions, Sara and Moira directly via their details below:
SexualOrientationChampion@glasgow.ac.uk
First published: 15 August 2022