BBSRC Strategic Partner University visit
Published: 12 August 2022
UofG hosted the Biotechnology and Biological Sciences Research Council in the ARC
We were delighted to host a senior delegation from the Biotechnology and Biological Sciences Research Council (BBSRC) for a strategic partner visit to the University on Wednesday 3rd August. The visit was organised by the College of Medical, Veterinary & Life Sciences (MVLS), and hosted in the Mazumdar-Shaw Advanced Research Centre (the ARC).
The delegation included Professor Melanie Welham, Executive Chair; Professor Guy Poppy, Deputy Executive Chair; Dr Sarah Perkins, Executive Director, Strategic Planning, Evidence and Engagement; and Dr Amanda Collis, Executive Director, Research Strategy and Programmes.
The visit provided an opportunity to discuss the BBSRC and University's research strategies and culture, including the College of MVLS' new strategies and structure. The delegation also toured the ARC.
The visit involved BBSRC-funded colleagues from across the University with an open invitation to attend a presentation and Q&A session by Professor Melanie Welham.
A highlight of the visit was presentations from six early career researchers. Dr Oana Dobre, Dr Adam Dobson, Dr Clare Harding, Dr Rucha Karnik, Dr Kasia Modrzynska and Dr Thomas Morrison all presented their research and fielded questions.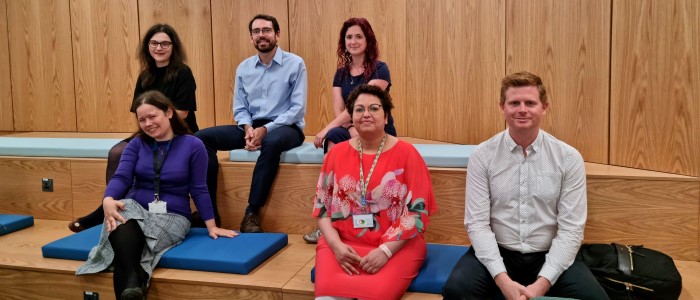 The Early Career Researchers that presented at the ARC
---
Find out more:
First published: 12 August 2022