James Hamilton joins UofG as Director of Organisational Development
Published: 4 November 2019
His appointment marks an addition to the senior HR leadership team
I am delighted to welcome James Hamilton, who joined the University as Director of Organisational Development last month, writes Christine Barr, Director of Human Resources.
James is a very welcome addition to our senior HR Leadership team. In addition to assuming responsibility for leading the Organisational Development team, James will work closely with myself, the senior leadership and the World-Chaning Glasgow Transformation (WCGT) teams in playing an instrumental role in shaping and delivering our organisational design and development strategy and development solutions across the University aligned with our strategic transformation ambitions.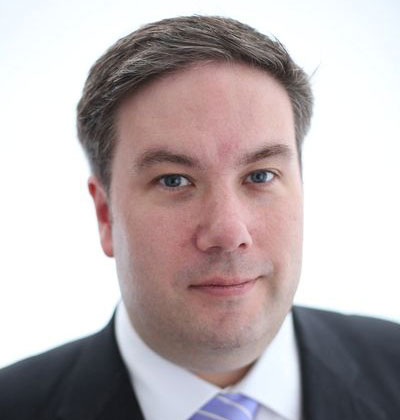 James joins us from management consultancy firm PA Consulting Group where he has specialised in organisation design, development, change and transformation. He has delivered a series of major projects for a large portfolio of clients including other Russell Group Universities, the NHS and wider public and private sector clients.
James commented on his appointment: "This is an exciting time join the University of Glasgow – you can really feel the energy, ambition and excitement and it has been brilliant to hear from Christine and some of the team on the plans for the future, working in partnership with WCGT. I'm delighted to have joined the team, and look forward to meeting everyone and playing my part in building on the strong foundations we have in HR to support our professional and academic colleagues."
I am sure James will become a familiar face around campus; in the meantime I hope you will join me in giving James a warm welcome.
Christine Barr, Director of Human Resources
---
First published: 4 November 2019
Find out more