The University shop is going greener
Published: 25 November 2019
From carrier bags made of potato starch to lanyards made from bamboo ...
The University's shop has recently replaced its biodegradable plastic carrier bags with bags made from potato starch which are fully compostable in home compost bins.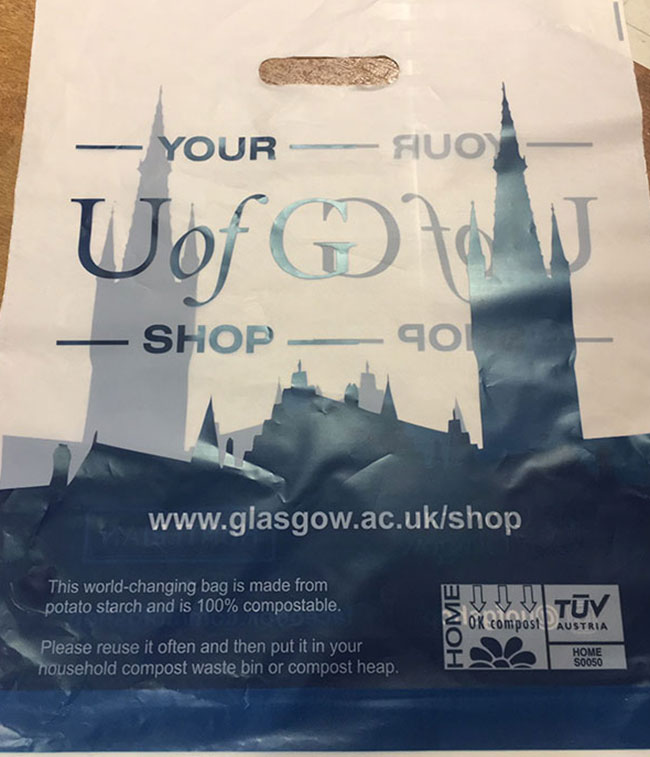 The move is just one of a suite of environmentally-friendly changes being made by the University's retail outlet, says Matthew Williams, General Manager, GU Heritage Retail Ltd.
He is switching a lot of the clothing for sale to Fairtrade organic cotton – and the same will happen to the University's Tote bags further down the line.
Lanyards, too, are getting the environmentally-friendly treatment - they will in future be made from bamboo.
"It is very important to us as a University service to make our retail products as environmentally sustainable as possible – to act local, think global," said Robert Garnish, Director of Commercial Services.
---
First published: 25 November 2019