Double win for UofG at Converge awards
The Converge Awards, Scotland's annual celebration of academic innovation and entrepreneurship for staff, students and recent graduates across all Scottish Universities, took place on Wednesday, 25 September at the spectacular V&A in Dundee.
The annual quest to find the country's most promising academic entrepreneurs with commercially-viable business ideas was attended by 200 guests including university principals, investors, entrepreneurs and the wider business eco-system. The evening showcased 18 finalists – over half of them women – with an impressive and diverse range of projects across health care, the creative industries, renewables and food security.
The newly-introduced Creative Challenge category, part-funded by The National Lottery through Creative Scotland, was won by "architect-turned-entrepreneur" Pooja Katara of SENSEcity Ltd, a new-age travel guide using augmented reality and immersive technology to bring to life stories from the distant past that remain tucked away in the corners of Glasgow.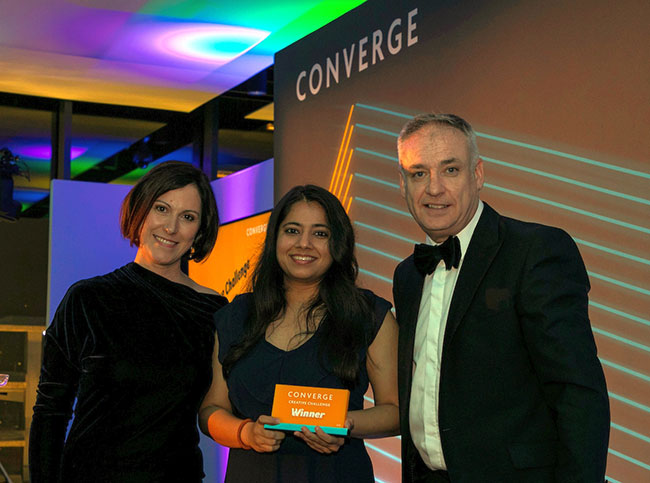 Runner-up was Marwa Ebrahim of Atypical Cosmetics Ltd, wicho offers bespoke skincare to people with allergies using AI customisation technology. Through Atypical Cosmetics' online service, customers will be able to select the ingredients in their facial moisturisers to ensure allergy-safe beauty products.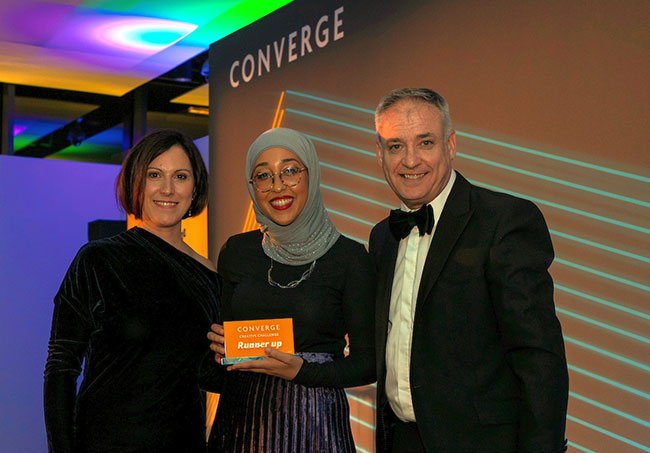 Both Pooja's and Marwa's projects are joint ventures between the University of Glasgow and The Glasgow School of Art, demonstrating the power of collaboration.
This year for the first time ever, all 18 Scottish Universities have joined forces with the Scottish Funding Council (SFC) to pledge financial support for Converge, with SFC earmarking over £1 million funding to cover the next three years. Further additional support has been pledged by The National Lottery through Creative Scotland for the new 'Creative' Challenge.
Converge is Scotland's leading entrepreneurial development programme for staff, students and recent graduates of Scottish Universities and Research Institutes. It represents all of Scotland's Universities and Research Institutes, demonstrating a strong collaborative enterprise agenda in Scotland. The programme has trained 300 aspiring academic entrepreneurs and supported over 200 businesses, with an overall 84% survival rate.
---
First published: 27 September 2019