New fellows of the Academy of Medical Sciences
Issued: Thu, 05 May 2016 11:31:00 BST
Three top researchers from MVLS have been named as fellows of the Academy of Medical Sciences, for their contribution to medical sciences, research and healthcare.
Professor Graeme Milligan, Professor Naveed Sattar and Professor Laura Machesky were among the 47 world-leading UK researchers to be elected to the prestigious fellowship of the Academy of Medical Sciences. The new Fellows will be formally admitted to the Academy at a ceremony on 29 June 2016.
Founded in 1998, the Academy of Medical Sciences is the independent body in the UK representing the diversity of medical science.
Immense contribution
The Fellows have been elected for their contribution to medical research and healthcare, the generation of new knowledge in medical sciences and its translation into benefits to society.
Professor Anna Dominiczak, Vice Principal and Head of the College of MVLS, said: "It is a huge honour for my colleagues to be elected to the AMS and recognises the immense contribution each of them has made to biochemistry, metabolic medicine and cancer sciences. We are very proud and happy for them."
Honoured to join the Academy
Professor Graeme Milligan is the Dean of Research and the Gardiner Chair of Biochemistry at the Institute of Molecular, Cell and Systems Biology. His research centres on the function, structure and regulation of G protein-coupled receptors (GPCRs) and their interacting proteins.‌‌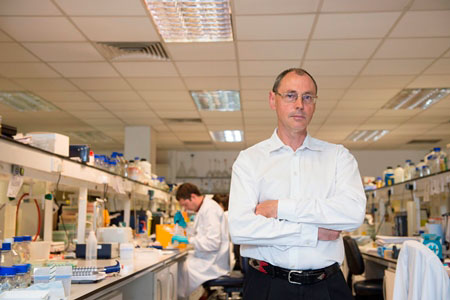 Professor Milligan said: "I am honoured to join the Academy, particularly because of its strong commitment to promote translation of basic science into novel medicines and to encourage public engagement with the medical research agenda."
Delighted
Professor Naveed Sattar is Professor of Metabolic Medicine at the Institute of Cardiovascular and Medical Sciences.
Professor Sattar remains clinically active and has published extensively in diabetes, cardiovascular disease, obesity, and inflammatory conditions contributing to several clinical trials, biomarker and epidemiological studies and national and international guidelines. He is known for his ability to challenge dogma and to cross link between disease areas in novel and clinically informative ways.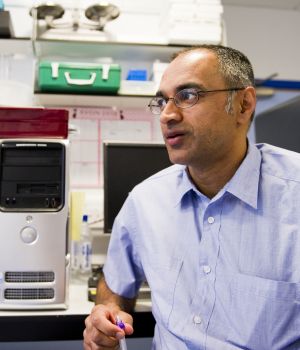 Professor Sattar said: "Of course it's nice to be recognised by the Academy and join many respected UK colleagues who are already members. We all strive to do research which changes clinical practice in a positive way and improves health and, therefore, if this fellowship election is recognition for such achievements, then I am delighted."
Rewarding
Professor Laura Machesky from the Cancer Research UK Beatson Institute studies cell migration and the molecular mechanisms by which cells move. She is best known for her work on the role of cell migration in cancer invasion and metastasis.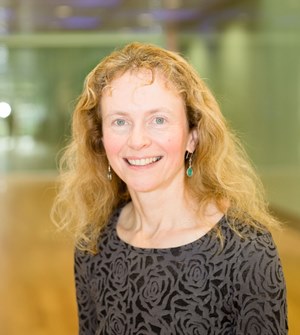 Professor Machesky said: "I am honoured to be elected as a Fellow and although the challenge of understanding how to target cancer invasion and metastasis remains humbling, it is very rewarding to think that my work has contributed in some small way. I look forward to serving the Academy, gaining new interactions and helping to promote basic and translational medical science."
Diversity of talent
Fellows of the Academy are drawn from the fundamental biological sciences, clinical academic medicine, public and population health, health technology implementation, veterinary science, dentistry, medical and nursing care and other professions allied to medical science as well as the essential underpinning disciplines including mathematics, chemistry, physics, engineering, ethics, social science and the law.
Professor Sir Robert Lechler, President of the Academy of Medical Sciences said: "These new Fellows represent the amazing diversity of talent and expertise among the UK medical research community. Through their election to the Fellowship, we recognise the outstanding contributions these individuals have made to the progress of medical science and the development of better healthcare.
"We work with our Fellowship to create the essential connections between academia, industry and the NHS and beyond, to strengthen biomedical research and facilitate its translation into benefits for society. We are delighted to welcome this year's new Fellows to the Academy and I look forward to working with them all in the future."
---