Prof Naveed Sattar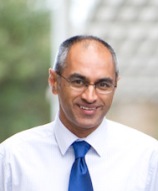 Associate Academic (Institute of Health and Wellbeing)
Professor of Metabolic Medicine (Institute of Cardiovascular and Medical Sciences)
telephone: 01413303419
email: Naveed.Sattar@glasgow.ac.uk
RC214 Level C2
Institute of C&MS
BHF GCRC
Glasgow G12 8TA
• Naveed Sattar graduated in medicine in 1990 from the University of Glasgow and became Professor of Metabolic Medicine in 2005. He was trained in an internationally renowned lipid centre, responsible for WOSCOPS, and developed his first research experience in the lipid area.
• He has since published extensively in CVD biomarker, and diabetes-related research including work on obesity and related complications. As a result of such work, he has accumulated considerable epidemiological and risk factor expertise, spanning several pathways. He has been awarded national and international prizes for his research and research impact, including the 2011 Minkowski prize awarded by the European Association for Study of Diabetes.
• He has also plentiful experience in the CVD-inflammation arena with particular expertise in vascular risk factors in rheumatoid arthritis. He has contributed to important trials, mechanistic studies and relevant guidelines in this field.
• He leads a large biomarker group, mentors several junior colleagues and collaborates widely with groups in the UK and internationally. He is also involved in several clinical trials in areas covering diabetes, obesity, and CVD risk and contributes to clinical care and to guidelines in all of the above areas.
• He has published over 350 papers (H-Factor>50), is an associate editor for Diabetologia and has been invited to speak at numerous international meetings including the ADA, EASD, IDF, Endo Soc, EULAR, ACR, ESC, and AHA.
Research:
Diabetes, Renal, Endocrine & Metabolic Disease
Number of items: 423.
2014
2013
2012
2011
2010
2009
2008
2007
2006
2005
2004
2003
2002
2001
2000
This list was generated on Wed Apr 23 16:16:52 2014 BST.
Number of items: 423.
Article
Book
Book Section
This list was generated on Wed Apr 23 16:16:52 2014 BST.
Grants and Awards listed are those received whilst working with the University of Glasgow.
Reversal of T2DM to normal glucose tolerance using non-surgical weight management with low-energy-liquid-diet and long-term maintenance, within routine NHS care.
Diabetes UK
2014 - 2018

Sedentary behaviour in older adults: investigating a new therapeutic paradigm
Medical Research Council
2013 - 2016

MRC APBI STratification and Extreme Response Mechanism IN Diabetes - MASTERMIND (MRC Stratifying Medicine Pilot)
Medical Research Council
2013 - 2015

Assessing the predictive value of quantitative high-throughput NMR metabolomic analysis for CVD events in a major study of diabetes: ADVANCE
Chest, Heart & Stroke, Scotland
2013 - 2015

Cardiac biomarkers and CVD risk screening: a cost-effective public health measure?
British Heart Foundation
2013 - 2016

REMOVAL study: REducing with Metformin microvascular Outcomes and VAscular complications in T1DM
Juvenile Diabetes Foundation
2013 - 2014

REMOVAL study: REducing with Metformin microvascular Outcomes and VAscular complications in T1DM
Juvenile Diabetes Foundation
2013 - 2014

Increasing physical activity in stroke survivors using STARFISH, an interactive mobile phone application
Chest, Heart & Stroke, Scotland
2013 - 2013

Analysis of bloods samples in the Pakistan Risk of Myocardial Infarction Study (PROMIS)
NHS Greater Glasgow & Clyde, Endowment Funds Office
2012 - 2014

Exploring the potential role for allostatic load markers in risk assessment of patients presenting with depressive symptoms
Scottish Executive Health Department
2012 - 2015

Modifiable early life determinants of adolescent NAFLD and its association with metabolic and vascular traits
British Heart Foundation
2012 - 2014

Do measures in cord blood predict long term offspring phenotype?
Wellcome Trust
2012 - 2015

Metabolic Medicine Research Group Fund
NHS Greater Glasgow & Clyde, Endowment Funds Office
2012 - 2013

Patterns of weight changes after diagnosis in patients with Type 2 Diabetes and their relationship with metabolic and cardiovascular outcomes
Scottish Executive Health Department
2012 - 2012

SurgiCal Obesity Treatment Study (SCOTS)
National Institute for Health Research
2012 - 2026

TRUST: Multi-modal effects of thyroid hormone replacement for untreated older adults with subclinical hypothyroidism; a randomised placebo-controlled trial
European Commission
2011 - 2016

The application of a high-throughput NMR metabolomics system to the study of insulin resistance (ISSF Catalyst)
Wellcome Trust
2011 - 2014

Novel risk markers for cardiovascular disease: studying outcomes and determinants in the National Survey of Health and Development (1946 British Birth Cohort)
Medical Research Council
2011 - 2013

The relationship of the menopausal transition to healthy aging and chronic disease risk
Wellcome Trust
2011 - 2016

How do you plan NHS weight management services? Who are the eligible population and who benefits most?
NHS Education for Scotland
2011 - 2016

Maternal thyroid status and offspring development
Scottish Executive Health Department
2011 - 2013

Testing novel predictors of atherosclerosis progression in the relationship between insulin sensitivity and Cardiovascular disease (RISC) study
NHS Greater Glasgow and Clyde
2011 - 2012

A randomised controlled trial of the effect of remote ischaemic conditioning on coronary endothelial function in patients with angina
Chest, Heart & Stroke, Scotland
2011 - 2013

REMOVAL study: REducing with Metformin microvascular Outcomes and VAscular complications in T1DM
Juvenile Diabetes Foundation
2011 - 2012

The impact of adiposity on risk profiles and the emerging arterial phenotype in the young
British Heart Foundation
2011 - 2014

Biological, demographic, cognitive and social determinants of health outcomes in older people: results from within-study and extended follow-up of the PROSPER trial.
Scottish Executive Health Department
2010 - 2013

Vitamin D as a (causal) determinant of insulin resistance and diabetes? An analysis of three UK based prospective studies
Diabetes UK
2010 - 2012

Predictors of complications in patients with diabetes (Action In Diabetes and Vascular Disease: Preterax and Diamicron MR Controlled Evaluation (ADVANCE) Biomarker Studies)
National Health and Medical Research Council
2010 - 2013

Maternal lipotoxic response in obese pregnancy
Wellbeing of Women
2010 - 2012

Vitamin D levels and intake and cardiovascular events in the West of Scotland? A 14-year follow up of the MIDSPAN family study
Chest, Heart & Stroke, Scotland
2010 - 2011

NT-proBNP as a predictor of vascular events in WOSCOPS: using modern epidemiological techniques to test clinical utility of a biomarker
British Heart Foundation
2010 - 2012

Improving Pregnancy Outcome in Obese Women - the UK Pregnancies: Better Eating and Activity Trial (UPBEAT)
Scottish Executive Health Department
2010 - 2013

The intrauterine environment and differences in adiposity and insulin resistance between South Asian and European populations
British Heart Foundation
2009 - 2011

Assessing vascular disease, and its association with insulin resistance and adiposity in South Asians
Chest, Heart & Stroke, Scotland
2009 - 2011

Reykjavik Study Analysis.
British Heart Foundation
2009 - 2010

The public health importance of Vitamin D: determining causal effects of intrauterine and lifetime exposure to Vitamin D
MRC
2009 - 2013

The utility of biomarkers for non-alcoholic fatty liver disease in adolescents
MRC
2009 - 2012

Obstetric, lifestyle and genetic determinants of atherosclerosis, fat mass, insulin, glucose and lipid levels in women in early middle-age
British Heart Foundation
2008 - 2011

Effect of metformin on progression of carotid atherosclerosis in non-diabetic patients with CHD optimally treated with conventional risk reducing agents
Scottish Executive Health Department
2008 - 2012

Improving pregnancy outcome in obese women
National Institute for Health Research
2008 - 2012

Testing novel metabolic and inflammatory predictors of CVD [cardiovascular disease]and stroke events, and all cause mortality in WOSCOPS [West of Scotland Coronary Prevention Study ]...
Chest, Heart & Stroke, Scotland
2008 - 2009

Do fatty acids upregulate inflammatory gene expression? A proof of concept study
Tenovus-Scotland
2008 - 2008

Reliable evaluation of the predictive value of NT-BNP measurement in coronary heart disease
Evelyn Trust
2008 - 2009

Early pregnancy metabolic and inflammatory changes and their relationship to successful pregnancy
Wellbeing of Women
2007 - 2010

Genetic and environmental determinants of arterial function in childhood - insight into causal pathways from the avon longitudinal study...
British Heart Foundation
2007 - 2009

Proinflammatory cytokines as biomarkers for risk of stroke
Scottish Executive Health Department
2007 - 2007

Maternal over nutrition and offspring fat mass, metabolic and vascular function
National Institute of Health (USA)
2007 - 2009

Evidence of risk for the development of premature cardiovascular disease in juvenile idiopathic arthritis?
Scottish Executive Health Department
2007 - 2010

Impaired skeletal muscle oxidative capacity as a mechanism for greater insulin resistance in South Asians?
Diabetes UK
2007 - 2009

Maternal over nutrition and offspring fat mass, metabolic and vascular function
NHS Greater Glasgow & Clyde, Endowment Funds Office
2007 - 2007

Inflammation and haemostatic dysfunction - novel risk factors for cognitive decline in older patients with vascular risk factors or disease
Scottish Executive Health Department
2006 - 2008

Clarifying the causes and consequences of childhood obesity
Scottish Executive Health Department
2006 - 2006

Programming of later adiposity, glucose tolerance and cardiovascular risk in offspring of mothers with type 1 diabetes
British Heart Foundation
2006 - 2009

Biobank analysis on various projects
NHS Greater Glasgow & Clyde, Endowment Funds Office
2005 - 2007

Investigating the frequency and causes of anaemia in patients with chronic heart failure
Scottish Executive Health Department
2005 - 2009

Factors determining physical and mental well being in affluent and deprived communities in Glasgow
Glasgow Centre for Population Health
2005 - 2007

Insulin sensitization as a novel mechanism to lessen ischaemic burden in non-diabetic patients with chronic stable angina - a pilot study
British Heart Foundation
2005 - 2007

Optical biosensors in human and animal health
BBSRC
2005 - 2007

Biobank Analysis on Prosper
NHS Greater Glasgow & Clyde, Endowment Funds Office
2005 - 2006

Relevance of inflammation sensitive pathways to stroke, coronary events and cognitive decline in the elderly in PROSPER
Chest, Heart & Stroke, Scotland
2004 - 2005

Adipocyte lipolysis as a candidate pathway in the pathogenesis of pre-eclampsia
British Heart Foundation
2004 - 2008

Predictors and pattern of transition to type 2 diabetes - novel insights from the West of Scotland coronary prevention study
Diabetes UK
2004 - 2005

Inflammation, adiposity and endothelial markers as predictors of vascular risk in the elderly
NHS Greater Glasgow & Clyde, Endowment Funds Office
2004 - 2005

The effects of metformin on vascular function and adipocyte AMPK activation in type 2 diabetes
British Heart Foundation
2004 - 2006

Pathways to cardiovascular risk: the role of leptin and adiponectin
British Heart Foundation
2004 - 2005

A role for novel candidate pathways in cerebrovascular disease and cognitive decline in the elderly?
The Stroke Association
2003 - 2005

Prizes, Awards and Distinctions
2011: European Association for Study of Diabetes - awarded the Minkowski Lecture
2011: Diabetes UK - awarded the Dorothy Hodgkin Lecture
2006: British Atherosclerosis Society - awarded the John French Lecture
2006: Universities of Glasgow/Strathclyde and Royal College of Physicians & Surgeons, Glasgow - Professor Tom Gibson Award
2005: Diabetes UK - awarded the RD Lawrence Lecture
2002: Professors Prize - in Clinical Biochemistry