Disabled Students
The University of Glasgow is committed to disability equality and ensuring all students, staff and visitors have a positive experience of the learning, teaching, research and work environment. The University provides a wide range of specialist support, provision and guidance for students with disabilities.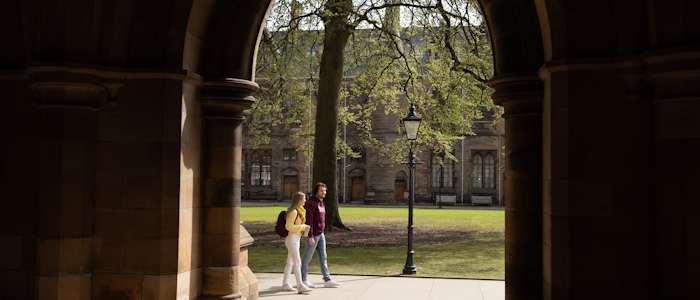 ‌
Disability Service
The Disability Service provides a dedicated service for students with disabilities or specific learning difficulties, assessing and putting in place appropriate provision. This support could include access, assistive technology, study and examination requirements. The Disability Service also welcome enquiries from potential or pre-entry students.
Read The Disability Services: My Experience and Access for all to a PhD? Yes! #successstory blog posts, written by two of our Postgraduate Researchers.
AccessAble - access guides
The University has teamed up with AccessAble to provide an online description of the physical access features of over 100 university services and buildings, including the Hunterian Museum, Sports and Recreation Service, Library and various accommodation sites.

‌
Find out more about what typical information is contained in AccessAble's guides.
Assistance Dogs
Assistance Dogs are welcome across the University. Look out for the logo. You'll find the dog toilet area to the side of the main Library entrance.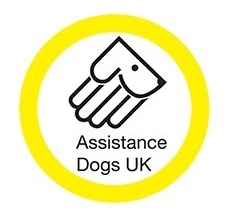 Assistance dogs - a guide for businesses
University Accessibility Information
Find out what support is available to get around campus; which rooms have hearing assistance equipment fitted; what to do if you have an issue and who to report it to; what to do in an emergency; and how the University actively consults with students and staff on accessibility issues on the University's Accessibility page.
Out of Order Lifts

The University has a number of buildings that contain lifts for access purposes. On occasion these lifts breakdown or require to be taken out of service for maintenance purposes. As such, the Disability Service has set up an email distribution list ensure students, who require the use of these lifts, are notified of any lifts which are affected in this way.
If you are a student and wish to be added to this email distribution list please contact the Disability Service at disability@glasgow.ac.uk with 'Out of Order Lift Distribution List' in the subject line. You do not need to be registered with the Disability Service to be added to this distribution list and you can opt in and out at any time.
Disability Equality Group
The University's Disability Equality Group is chaired by the University's Disabilty Equality Champion and has student, staff and relevant University Service representation. The group acts as a channel of communication where issues affecting disabled people can be raised and addressed or referred to appropriate bodies for action.
Careers
Thinking about what to do with your future? Check out all the information and support provided by the University's Careers Service.
You might also find the following external resources useful. Please note we are not responsible for content on these webpages.
MyPlus Students' Club - helping students and graduates with disabilities land their dream job.
Inculsion Scotland's practical information on the Access to Work scheme.