More information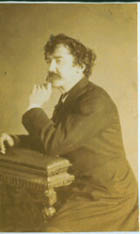 Photograph of James McNeill Whistler (1834–1903) from 1879 (Ref. Whistler PH1/98)
Digitised resources for taught courses
A range of newly-created videos on topics including the printing press, hand-made paper, and book format have been created and are available as part of our Archives & special collections teaching videos collection on EdShare.
Additionally the below resources have been brought together from our collections to support specific University of Glasgow courses in the College of Arts and College of Social Sciences.
In addition to these course-specific resources, you can also find details of our digitised collections which are available online.
Please note that the majority of these resources are on archived pages which do not meet current accessibility guidelines.
College of Arts
School of Critical Studies
English Language
English Literature
School of Culture and Creative Arts
History of Art
Music
Theatre, Film & Television Studies
School of Humanities
Archaeology
Celtic and Gaelic
Classics
History
School of Historical Studies: Scottish Centre for War Studies
School of Modern Languages and Cultures
French
Slavonic Studies
College of Social Sciences
School of Law
School of Social and Political Sciences
Economic & Social History
Centre for the History of Medicine
More information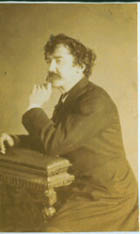 Photograph of James McNeill Whistler (1834–1903) from 1879 (Ref. Whistler PH1/98)