University Library and Student Services
The Hunterian Art Gallery and Mackintosh House
As you make your way towards the library you will see The Hunterian Art Gallery and Mackintosh House on your left, another two of the university's museums which are open to the public and free to visit.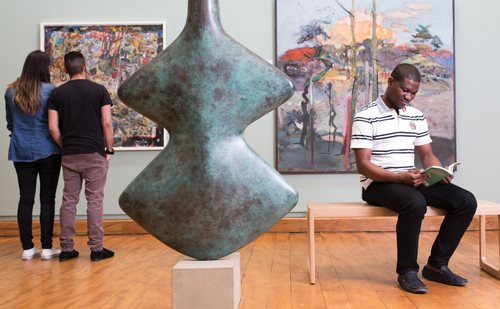 The Hunterian boasts one of the most distinguished public art collections in Scotland with permanent displays including works by Whistler, Rembrandt, the Scottish Colourists and more. It also features the world's largest single holding of the work of renowned Scottish designer, artist, and architect Charles Rennie Mackintosh
Find out more about the Hunterian Art Gallery
The University Library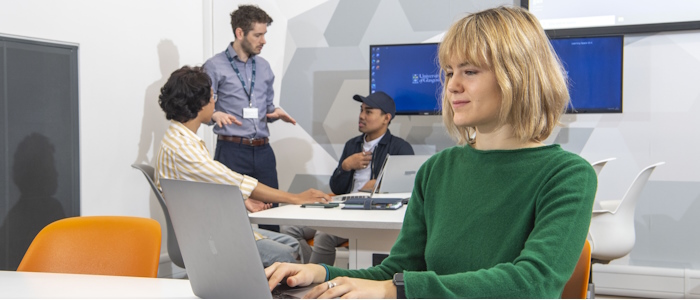 The University Library is one of the main study spaces on campus, with 2.5million books and over 2 million more electronic resources and spaces for students to study across 12 floors, open 361 days a year.
Study spaces include group zones, individual desks, sofas and armchairs. Rooms in the library for group study and across campus can be booked online through the Glasgow Life App - this can also be checked to see how busy the library is and if study spaces are available.
Traffic light zoning: lower levels (green) for talking and discussions, mid-levels (orange) only whispering allowed, and upper floors (red) students have to be silent. There is also a viewing gallery on the top floor.
Reach Out can be found both in the Library and well as in the James McCune Smith Learning Hub (current students in Navy tops). The purpose of Reach Out is to help students with anything they might need: particularly using the library and study spaces, getting onto the wifi, using the printing services, and highlighting other areas to get help and give directions and advice generally.
The Fraser Building - Student Services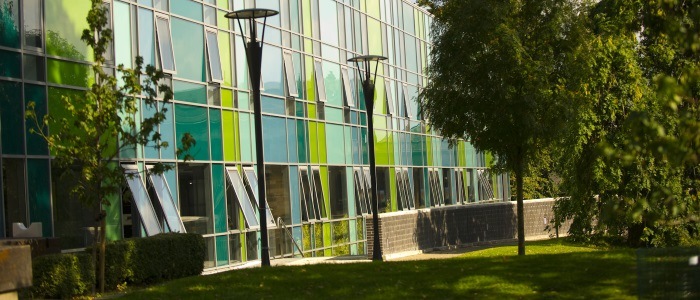 Opposite the library you will find our Student Services building - The Fraser Building where students can go to get help with exams, finance, welfare, studying abroad, careers and accommodation. On Level 1 there is also a GP surgery and a bookshop.
The Careers service is also located here and the Internship Hub which provides support on writing CVs, identifying work experience/internship opportunities, and can help students prepare for the graduate jobs market. Alumni also have access to these services after graduating.
Counselling and Disability Services are also housed nearby.
The McMillan Reading Room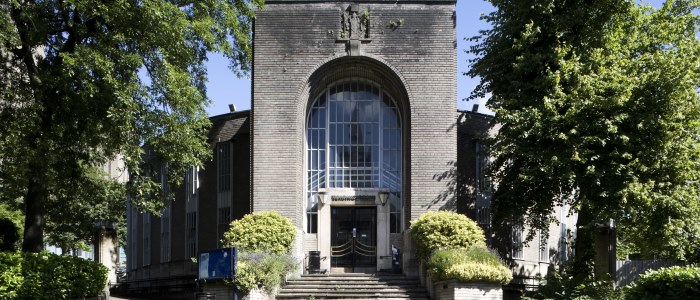 The McMillan Reading Room, also known as the 'Round Reading Room' offers additional study space on campus.
It also houses additional student support services, most notably LEADS (Learning Enhancement & Academic Development Service) which exists to support and enhance student success across the University of Glasgow by developing effective learning and teaching practices.
LEADS provides learning support such as help with core skills in maths and English (particularly essay/report writing) to ease transition from school to University.
To Continue: Walk back down to University Avenue, carry on past the pillared Wellington Church then turn left along Oakfield Avenue