Discover more
Research Excellence
In the Research Excellence Framework (REF), the College of Arts excelled in the delivery of impact, a world-class research environment and increased grant capture. The College of Arts was judged to have delivered 32.5% of research that was of 'world-leading' quality, rising to 42% for its impact.
Strategic investment, innovative training programmes and increased grant-capture has led to a major increase in the volume of world leading research in the College of Arts.
Areas demonstrating research excellence across all aspects included:
English and Scottish Language and Literature
History
Communication, Cultural and Media Studies.
The Centre for Cultural Policy Research was recognised as a world-class leader in analytical, theoretical and empirical research that directs and informs public debate on cultural, communications and media policy in Scotland, the UK, the EU and globally.
Further highlights of our REF 2014 performance can be found at the University's summary page.
‌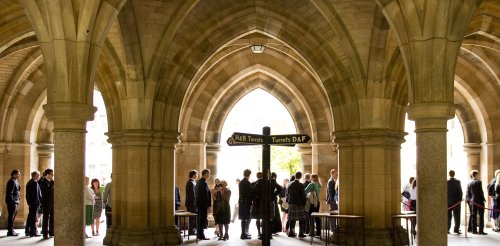 Discover more