The Future of Scots symposium
Published: 25 January 2023
The symposium is the first event of its kind looking to draw lessons from other minority-language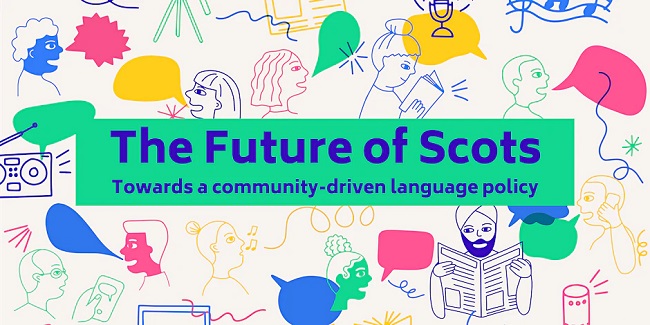 The Future of Scots project will culminate in a symposium to take place in Glasgow and online on Friday 3 February 2023.
The project is funded by the Royal Society of Edinburgh and run by Dr Joanna Kopaczyk, English Language & Linguistics in collaboration with Professor Bernadette O'Rourke, School of Modern Languages & Cultures and external partners Education Scotland and Oor Vyce
It's the first event of its kind, bringing together academics, stakeholders, policy makers, community representatives, and experts from non-Scots contexts looking to draw lessons from other minority-language contexts such as Scottish Gaelic, Galician, Asturian, Nynorsk, and Welsh.
The project and its final symposium aim to lay the groundwork for community and stakeholder-driven language policy for Scots, which is especially topical in the current context of the government consultation on the Scottish Languages Bill.
---
The Future of Scots
While over 1.5 million people in Scotland speak Scots and 1.9 million use or have some knowledge of Scots, there is no coherent research agenda on language policy and planning for the language.
The Future of Scots is a collaborative research project seeking to change that. Led by the University of Glasgow and supported by The Royal Society of Edinburgh, it has partnered with Education Scotland and Oor Vyce to deliver an exciting programme of research activities between 2021 and 2023.
The Future of Scots Symposium
Join the Future of Scots symposium on Friday 3 February 2023. You will find the event details and registration options on Eventbrite
First published: 25 January 2023