The Whistler Collection housed in the Hunterian Art Gallery is a holding of international importance, matched only by that of the Freer Gallery of Art and Arthur M. Sackler Gallery, Smithsonian Institution, Washington DC. It comprises over 800 of his artworks, together with 250 works by his wife, Beatrix Whistler, and an extensive holding of the artist's materials and personal possessions.
The Whistler artworks comprise: 80 oil paintings; over 100 pastels; 120 drawings and watercolours; 14 sketchbooks; 150 lithographs and 390 etchings (excluding multiple states and duplicates); and 280 etching plates.
The permanent displays comprise the world's largest showing of his work, and are complemented by regular special exhibits. Material from the reserve collection can be viewed by appointment in the Print Room.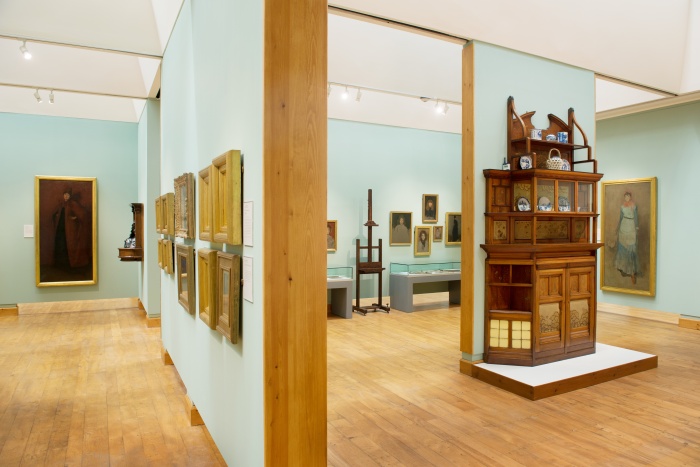 Whistler displays
© The Hunterian