Whistler
at the University of Glasgow
The combined holdings of the University of Glasgow make it an unrivalled centre for the study and enjoyment of the work of the internationally-celebrated painter, designer and writer, James McNeill Whistler (1834–1903).
The collections are founded on the major gifts and bequest of Whistler's sister-in-law and heir, Rosalind Birnie Philip, in 1935, 1954 and 1958. These outstanding resources have provided the basis for internationally-recognised exhibitions, displays, research, learning and teaching.
Activity related to the Whistler collections is led by The Whistler Group: The Hunterian, History of Art and the University of Glasgow Library, Special Collections.‌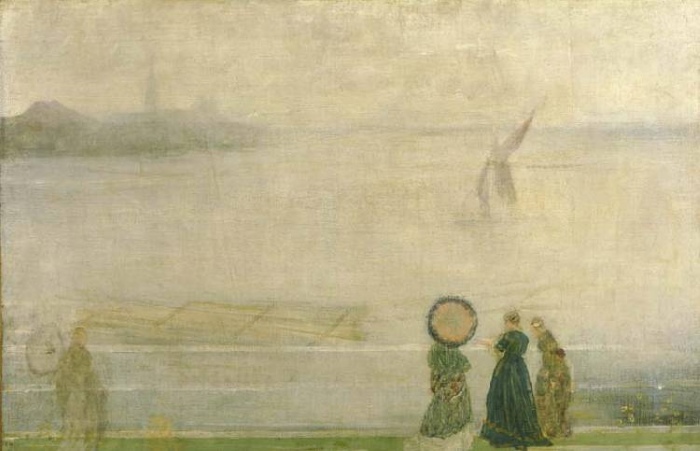 Battersea Reach from Lindsey Houses, c. 1864–71
Oil on canvas
© The Hunterian.