University of Glasgow Library
The largest single collection of Whistler's correspondence and papers is held in the University of Glasgow. Over a third of the 7000 letters are written by Whistler; the remainder is letters he received. An extensive reference library of over 1000 volumes on Whistler includes some 200 books from the artist's library, a nearly complete collection of Whistler's own publications and exhibition catalogues, thousands of his press cuttings and hundreds of photographs.
In addition the Library has reference copies of Whistler letters in other collections, notably those in the Library of Congress, the Freer Gallery of Art and Arthur M. Sackler Gallery, Smithsonian Institution, and the New York Public Library.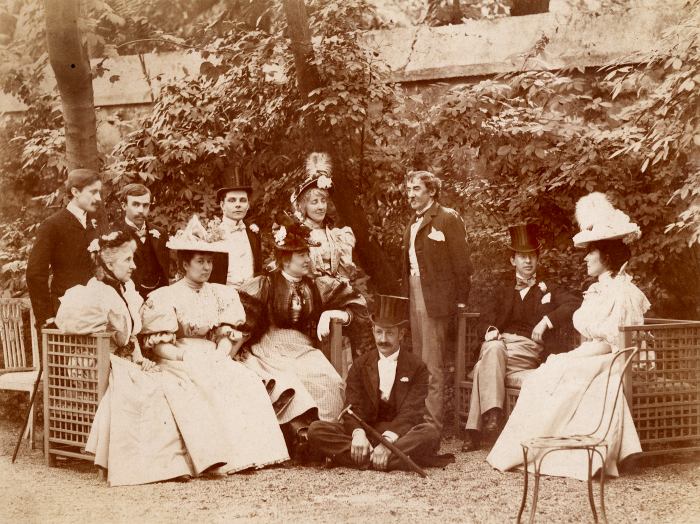 Wedding photograph of Ethel Philip, Whistler's sister-in-law, and Charles Whibley, Paris 1894
© Special Collections