Related links
Research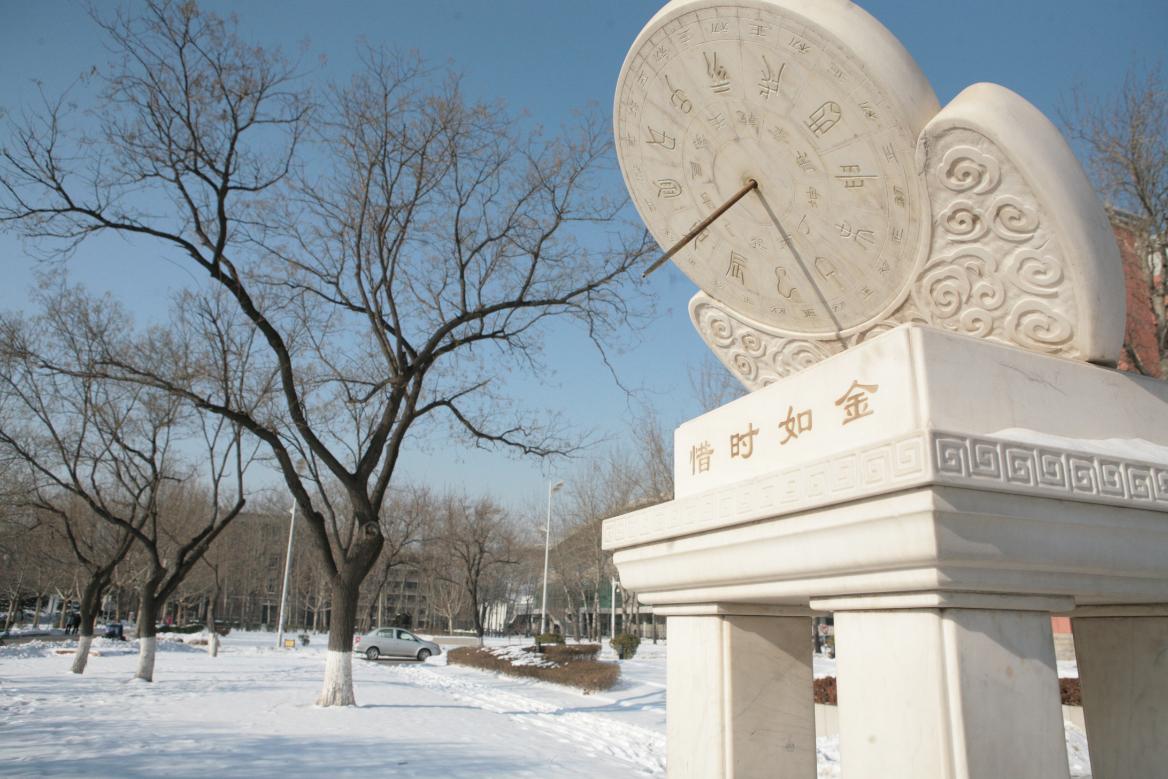 Collaborative research between Nankai University and the University of Glasgow are growing and range across Colleges and Faculties of both institutions. The university institutional strategic partnership was founded on the success of our joint research projects.
Much of this research is through the activities of the Scottish Centre for China Research and whose membership includes leading academics from both Institutions.
Professor Jane Duckett, the Edward Caird Chair of Politics and Director of the Confucius Institute at the University of Glasgow, was awarded a guest professorship at Nankai University as recognition of a history of successful collaborative research.‌
The 2018 JGS Research Conference Programme
SATURDAY 28TH APRIL 2018, Ba Li Tai campus, Nankai University
13:00 - 15:30 HRS Conference Registration
15:30 - 16:00 HRS Welcome & Reception
16:00 - 17:30 HRS Opening Ceremony
Multi-purpose Hall Chair: Wu Zhicheng, International Director, Nankai University
Xingshen Building
Keynote Speeches
Professor Anne Anderson, Vice Principal, University of Glasgow
Professor Richard Berry: Education Globalization
Professor Ji Yaguang: Blended Culture, Splendid Education
SUNDAY 29TH APRIL 2018
9:00 - 11:30 HRS Panel Meetings
13:30 – 16:30 HRS
16:45 - 17:45 HRS Closing Ceremony
Closing remarks: Professor Li Jing, Vice President, Nankai University
Chair: Wang Wei, Vice Dean, the Graduate School, Nankai University
Glasgow-Nankai partnership to research Chinese urban transformation
George Osborne, the Chancellor of the Exchequer, has announced that a joint research project between the University of Glasgow in Scotland and Nankai University in China has shared a £1.5m award focused on urban transformations in China.
Three joint teams of UK and Chinese researchers have been funded by the Economic and Social Research Council and the National Natural Science Foundation of China (NSFC), Mr Osborne announced in China where he is leading a trade mission.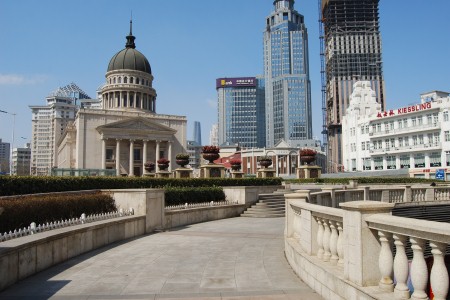 The Glasgow/Nankai project, The Re-making of Chinese Urban Neighbourhoods, will examine the current urbanisation process in China through the perspective of neighbourhood dynamics in three different cities - Tianjin, near Beijing, in the North China Plain; Hangzhou in the Yangtze River Delta; and Chengdu in the Sichuan Basin - each representing a fast-developing region in the country. The aim is to better understand the processes of social and spatial transformation, their impacts on social and economic differentiation, and the implications for emerging inequalities of income and access of key public services.
Since 2000, China's urban population has increased from 460 million to 750 million; the number of cities with a population of over 1 million has grown from 90 to 133; and the built-up area of major cities has expanded by almost 60%.
At the same time, rural-to-urban migration, along with inter-urban migration – especially of recent graduates – has led to the diversification of the socio-economic profile of Chinese cities. This in turn is creating new forms of social stratification and segregation within urban society.
A multi-disciplinary consortium of 16 academics from Urban Studies and the Scottish Centre for China Research at the University of Glasgow and the Zhou Enlai School of Government at Nankai University in Tianjin will work together.
The project builds on a long-standing and growing partnership between the two universities, which will launch a joint graduate school in October. The Glasgow-Nankai Joint Graduate School is the first postgraduate higher education programme to be set up on a Chinese university campus in partnership with a UK institution.
"The focus of this project is on urban neighbourhoods which are experiencing profound spatial and socio-economic transformations as continuous market reforms play out into city life," said Professor Ya Ping Wang, Chair in Global City Futures and the Principal Investigator of the project at the University of Glasgow.
The project is seen as being important for the Chinese authorities in terms of future planning and management of urban areas.
"One of the areas we shall also be looking at is the provision of public services – education, schools, health centres and social support," said Professor Wang.
Find out more
Glasgow-Nankai Research Exchange Grants 2015
Eight research exchange visits have been funded under the Glasgow-Nankai Research Exchange Grants scheme which promotes research collaboration between Nankai University and the University of Glasgow.
The scheme, which was facilitated by the University of Glasgow's International Dean for East Asia, Professor Jane Duckett, gave researchers the choice of meeting at either of the participating universities.
The stay at the partner university provided the opportunity to researchers to further develop joint research ideas, jointly collect data or carry out explorative empirical research, all with the aim of writing a joint paper or proposal. The academics involved also gave presentations to faculty and students, and were able to discuss their research with other faculty members in the partner university.



A variety of research themes were explored, broadening the scope of research collaboration between Nankai University and University of Glasgow. Social sciences applications dominated. Five University of Glasgow researchers went to Nankai; three Nankai University researchers came to Glasgow.
Research theme

University of Glasgow

Nankai University

Financial History in China

Prof Catherine Schenk

International Economic History, School of Social and Political Sciences, College of Social Science

Prof Yuru Wang

College of Economics

Microfinance Institutions in China

Dr Frank Hong Liu

Adam Smith Business School, College of Social Science

Dr Jihong Ding

Institute of Economics, College of Economics

Gamification and Interactive Information Retrieval

Dr Frank Hopfgartner

Information Studies, School of Humanities, College of Arts

Prof Yuelin Li

Department of Information Resources Management, Business School

Regional economy of high-tech zones in Tianjin

Dr Julie Tian Miao

Urban Studies, School of Social and Political Sciences, College of Social Science

Prof Manqi Jiang

Urban and Regional Economics Research Institute

Urban big data & spatial analysis

Dr Jing Yao

Urban Big Data Centre, School of Social and Political Sciences, College of Social Sciences

Dr Xuan Sun

Department of Public Administration and Management, Zhou Enlai School of Government

Public participation in Environmental Governance

Dr Neil Munro

School of Social & Political Sciences, College of Social Science

Dr Jing Wu

College of Environmental Science and Engineering

Governance of strategic business alliances

Dr Ignacio Canales

Adam Smith Business School, College of Social Sciences

Dr Wei Yang

Business School

History and politics of Sino-American relations

Dr Phillips O' Brien

School of Humanities, College of Arts

Prof Zhaoying Han

Department of International Relations, Zhou Enlai School of Government
Energy for the 21st century
Our need for energy is insatiable in the 21st century and finding new ways of generating and story energy is the focus of a joint project between Professor Jun Chen, Professor of Energy Materials Chemistry at Nankai University and Professor Duncan Gregory, Chair in Inorganic Materials in the School of Chemistry at the University of Glasgow.
Their research focuses on energy materials, particularly various types of materials for rechargeable batteries such as lithium ion batteries, and second on materials for high-capacity, reversible hydrogen storage for use with fuel cells.
Professor Gregory has visited Professor Chen on a number of occasions, most recently this year (2014) at the time of the Electrochemical Society conference in Shanghai.
He will also contribute a paper on Electrochemical Energy Storage and Conversion to a special edition of the Journal of Energy Chemistry, which is being edited by Professor Chen and is due to be published in 2015.
Professor Gregory leads the Inorganic Solid State and Materials Chemistry research group at the University of Glasgow. The underlying theme in the group's approach is to identify and modify materials on the basis of their atomic or ionic arrangements. Its aim is to discover new materials with potentially useful physical properties, particularly with projected applications in electronics, information technology, and sustainable energy.
Professor Chen is Director of the Key Laboratory of Advanced Energy Materials Chemistry (Ministry of Education), a Chief Scientist of the National Nano Key Science Research, and the Vice Chairman of the Chinese Society of Electrochemistry.
He received his BSc and MSc degrees from Nankai University in 1989 and 1992 respectively, and his PhD from the University of Wollongong, in Australia, in 1999. He held the NEDO fellowship at the National Institute of AIST Kansai Centre, Japan, from 1999 to 2002. His research activity focuses on nanomaterials, electrochemistry, batteries, fuel cells and solar cells with efficient energy storage and conversion.
Related links
Professor Jane Duckett, International Dean for East Asia
Professor Jane Duckett spent a year at Nankai University's Department of Politics (now the Zhou Enlai School of Government) from 1992-3 when she did fieldwork for her doctoral dissertation. Since then she has retained close links with colleagues in the School. She worked with Nankai Professor Guan Xinping on the DfID-funded China 'Urban Health and Poverty Project' in 2001-02.
Prof Duckett also organised with Nankai an International workshop on 'Health Insurance Reforms: Chinese and International Experience', Nankai University, Tianjin, China, 21 May, 1999 attended by Chinese and UK health researchers and Chinese policy makers in the health field. Funded by the British Council. She then co-organised with Nankai another international workshop on 'Health Care Systems: Financing and Governance', Nankai University, Tianjin, China, 13-14 April, 2000, attended by Chinese and UK health researchers and Chinese policy makers in the health field. Funded by the British Council and the British Academy.
She gave a lecture: '西方学术界中国问题研究的趋势' (Trends in Western Chinese Studies Research), Nankai University, Tianjin, China, 25 June 2013. She organised a workshop at Nankai with Prof Guan Xinping and colleagues in 2008 on 'Social problems and the local welfare mix in China: Public policies and private initiatives', October 2008. This resulted in an edited book, China's Changing Welfare Mix: Local Perspectives (for which Prof Guan wrote a chapter).
In 2011-12 Prof Duckett had a collaborative research project with a team of social scientists at Nankai University led by Prof Zhu Guanglei and Prof Sun Tao looking at participatory mechanisms in local government in the city of Hangzhou. She was made a Guest Professor, Nankai University, Tianjin, China in June 2013.
Related links
Collaborative Innovation Centre for China Economy
Led by Nankai University's School of Economics, other collaborators in this project to help solve problems in China's economic development include: Nanjing University, Chinese Academy of Social Sciences, Renmin University, National Bureau of Statistics.
The Centre aims to bring together expertise, and bring in international expertise/ideas/theory, to generate theoretical innovation and help tackle problems.
The University of Glasgow is one of three international 'bases' working with Nankai and partners. The other bases are at the University of Alberta and East-West Centre at University of Hawaii.
Funded by the Chinese government, the collaboration involves 160 staff across all five Chinese partners focusing on research on eight themes:
Basic economic system and distribution system
Socialist market economy and economic system reform
Innovation drivers and economic development
Regional economic coordination and the unification of urban-rural development
Economic globalisation and open economies
Economic security and national economic governance
Big data for the national economy
Building the economics discipline and human resources training.
Both Nankai and Glasgow are working together to build joint research interests in these themes through staff exchanges, workshops, seminars and conferences and exploring joint teaching opportunities.