Related links
Interact with us
Glasgow-Nankai Partnership and Joint Graduate School
Founded in 2014 with the approval of the Chinese Ministry of Education, our mission is to provide our students with a research-led education of the highest international quality across a range of subjects.
Our goal is to deliver long-term social and economic benefits to our graduates, the Tianjin region and greater China.
History of Glasgow-Nankai Partnership/JGS
The University of Glasgow and Nankai University have been working together on research and teaching collaborations since 2008.
Our two great universities have long-standing research collaborations in the social sciences, and growing links in disciplines from chemistry through museum studies to urban studies and business. An exchange programme allows our students to spend time at Glasgow and Nankai to further deepen our links.
Our research links are further strengthened by our Confucius Institute at the University of Glasgow, launched in October 2011 in partnership with Nankai and the Centre for Language Education and Cooperation, UK (formerly Hanban).
In 2014, the Adam Smith Business School at the University of Glasgow joined with Nankai University to form a Collaborative Innovation Centre for Chinese Economy. The same year the Joint Graduate School was established to provide opportunities for students to study jointly-delivered Postgraduate programmes in China.
Build on the success of the Joint Graduate School, University of Glasgow and Nankai University started the dual PhD collaboration from 2019.
University of Glasgow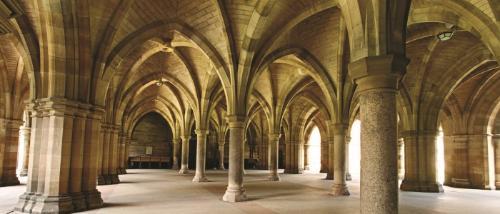 Founded in 1451, we are the fourth-oldest university in the English-speaking world. Ranked 77th in the world in the QS World University Rankings 2021, we are recognised today for our scholarship and ground-breaking research with annual research income of more than £179 million.
We are a member of the prestigious Russell Group of 24 leading UK research universities, and we are striving to change the world with our expertise.
Our research-led approach is one of the reasons why a degree from the University of Glasgow is so prized, but our students also benefit from opportunities to study abroad, improve their employability, take part in work placements and explore a wide range of social activities. As a result, we attract scholars from 120 countries around the world.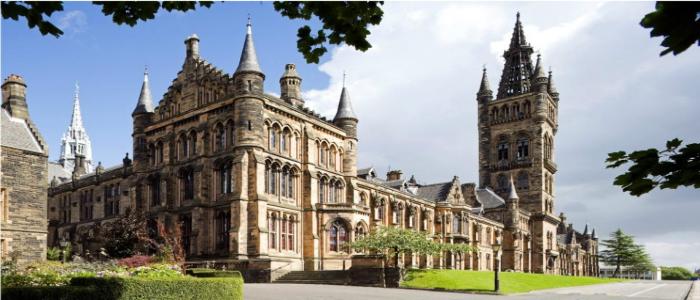 We ensure that our students graduate equipped with the skills they need to compete in a global workplace. The University is undertaking a £1 billion estate investment to expand campus research & teaching facilities.
The friendships and networks our students make at Glasgow can last a lifetime: we are in touch with a global community of over 219,000 alumni. We welcome students from more than 140 countries world-wide and Chinese students have studied with us since 1886.
The University is located in Scotland's largest city, Glasgow, a UNESCO World City of Music and host city of the 2014 Commonwealth Games. Renowned for its friendliness, industrial history and cultural heritage, Glasgow is one of the most visited cities and the fourth-largest city in the United Kingdom. Our notable alumni include: Adam Smith, seven Nobel laureates, one UK Prime Minister and Scotland's inaugural and current First Ministers.
The current Principal of the University of Glasgow is Sir Professor Anton Muscatelli.
Nankai University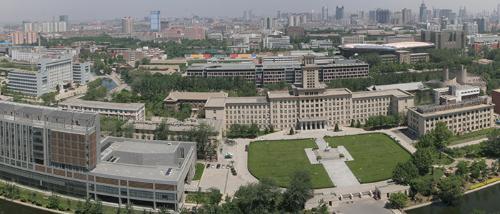 Founded in 1919, Nankai University is a public multidisciplinary and research-oriented higher education institute in Tianjin, China, under the jurisdiction of the Ministry of Education.
Randed the 52th in Asia by The Times Higher Education in 2020, the University has more than 24,000 students, 6 doctoral training stations, 753 master tutors, 705 professors and 801 associate professors.
Nankai Univesity is a Project 985 institute with a 'Double First Class' status, a Chinese government initiative established to promote the development of higher education in China to world-class standards.
Through Project 985, national and local governments award large amounts of funding to universities for the establishment of research centres, to improve facilities, hold conferences and attract world-leading staff and visiting scholars. The project members represent the top 39 universities in China. We consistently rank in the top 10-15 universities in China and have extensive international links with more than 290 internationally-renowned universities.
Nankai is also a member of Project 211, an initiative established in 1995 to raise the research standard at high-level universities and cultivate strategies for socio-economic development.
Famous alumni of Nankai include former Premier Zhou Enlai, Dr Shiing-shen Chern, Dr Ta-you Wu and playwright Cao Yu.
The University campus is spread over 4.5 million square meters, comprising the main campus, Yingshui Campus and the Tourism and Service College, TEDA college. A new campus in Jinnan was opened in 2016.
The current Principal of Nankai University is Professor Cao Xuetao.
About Tianjin
The northern port city of Tianjin, with a population of 14 million people, is the fourth-largest city in China. Located around 100km from Beijing on the Hai River, which connects to the Yellow and Yangtze Rivers via the Grand Canal, the city is one of four under the direct control of the central government. Tianjin can be reached in 30 minutes from Beijing by train.
Tianjin has long been a transport hub for international commerce. The story of modern Tianjin dates back to around 1401, when a settlement called Zhigu was renamed by the Yongle Emperor as Tianjin. The Grand Canal, the longest artificial waterway in the world at 1,776km long, stretching from Beijing in the north to Hangzhou in the south, passes through Tianjin.
Tianjin is a vibrant city with a rich cultural heritage. It boasts an array of different architectural styles which developed in the former concession areas of the city. The city can be viewed from above on the Tianjin Eye – a 110m tall Ferris wheel spanning the Hai River.
Teahouses are a traditional feature of Tianjin with many found in Jinmen Guli, the Ancient Cultural Street, and other attractions include the Dule Temple, Dagu Fort and Nanshi Food Street, with the Huangyaguan Pass section of the Great Wall within a short distance of the city.
Tianjin cuisine is famous for its four delicacies of Goubuli baozi, Guifaxiang Shibajie Mahua, Erduoyan Zhagao and Maobuwen Jiaozi.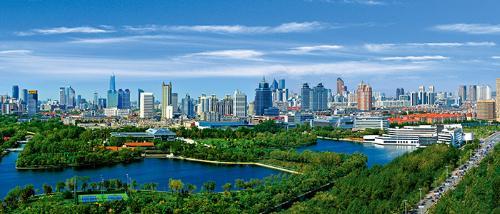 Related links
Interact with us