e-Science
e-Science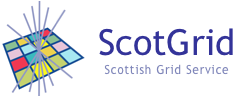 The Glasgow University PPE group is the leading UK university group developing the Grid for LHC exploitation in the UK. In 2000, the Scottish Funding Council provided £0.8M to establish the first distributed Tier-2 centre at Glasgow and Edinburgh. The ScotGrid facility has now been in operation for several years, providing support for high energy physicists, but from conception supporting a growing number of research activities, many of which cannot be done without the current e-Infrastructure. The direct connection to active Grid-based research is vital to ScotGrid and the researchers themselves as we develop and test the key technologies at the heart of ScotGrid future plans, such as data management and integration of different authentication systems.



GridPP, the UK Grid for particle physics, has been led from its conception in March 2001 by one of us. GridPP is the largest e-Science project in the UK, comprising more than 150 members, who are building a distributed computing Grid across the UK for particle physicists. The first phase of the project was completed by August 2004 with 82% of the 190 high-level tasks completed and with all 44 metrics within specification. GridPP was approved in December 2003 for its second phase as a £33M six-year extended programme that is now nearing completion and meeting its targets. At the moment there is a working particle physics Grid across 17 UK institutions. The project continued to meet its phase two targets in terms of management and delivery through to completion in March 2008, with 95% of the milestones met and 96% of the metrics OK. In 2008 the UK Grid contributes the equivalent of 10,000 PCs to the worldwide LHC analysis effort.


In April 2001, the EU-DataGrid project commenced with Glasgow working on the development of necessary data management components. In April 2004 this project led to EGEE (Enabling Grids for E-sciencE) that provides the underpinning framework for GridPP developments. We are currently working on developing the third EGEE phase where GU involvement will extend from ScotGrid coordination to wider user surveys and support.

This next phase of ScotGrid will become the key element for distributed computing provision in current and future Scottish research. It will offer wider access to computing resources across the UK and internationally. The establishment of a leading Tier-2 infrastructure incorporating EU, STFC, SFC and GU funding is fully integrated. This infrastructure will provide an analysis powerhouse for future physics studies.



The PPE group has built up a leading role in Grid data management and has been able to apply this expertise to the requirements of the ATLAS and LHCb collaborations, particularly through the development of metadata and tag databases. The handling of large distributed datasets is one of the key issues for the experiments using the Grid. We have published more than 40 papers and conference proceedings in this area during the past few years on data replication and replica optimisation, metadata, standards development and deployment for ATLAS, CDF, LHCb and other experiments. We are well-integrated in developments at CERN where two of our past members have significant roles in ATLAS and EGEE data management development. The generic expertise developed over this period has enabled us to be at the forefront of developing appropriate systems to the meet many of the data management challenges posed by the current generation of particle physics experiments. This expertise will be crucial during the start up of data taking at the LHC.
ScotGrid
ScotGrid
‌ScotGrid provides a Tier-2 distributed centre for particle physics analysis, based at Durham, Edinburgh and Glasgow. During the exploitation phase of the LHC the detector performance needs to be understood and analysis strategies need to be devised to select interesting events. This requires a large-scale shared computing environment for analysis and associated Monte Carlo simulations. ScotGrid contributes to this effort as one of four regional centres within GridPP and as part of World-wide Grid development through EGEE and LCG.
The ScotGrid project, currently starting phase 2, is engaging with a diverse range of academic groups in an effort to provide a cutting edge grid-based computing environment for researchers in Scotland. ScotGrid is in contact with research communities as diverse as: Arts and Humanities; Rural Policy Support; Atomic and Molecular Diagnostic Processes in Plasmas; Thermodynamics and Fluid Engineering; Computational Chemistry; Nuclear and Particle Physics.