GridPP
GridPP
Over the past 20 years, the GridPP project led from the Glasgow University PPE group has developed and operated the computing Grid in the UK for exploitation of LHC data. GridPP, part of the Worldwide LHC Computing Grid (WLCG) that was critical in enabling the discovery of the Higgs boson in 2012, is a collaboration of 18 UK Universities, together with the STFC Rutherford Appleton Laboratory and CERN.
In 2000, the Scottish Funding Council provided £0.8M to establish the first distributed Tier-2 centre at Glasgow and Edinburgh. The so called ScotGrid facility has been in operation for, and has developed over, many years and together with a facility at Durham, forms one of the four distributed GridPP Tier-2s that pledge resources to WLCG on an annual basis.
Over two decades, GridPP has received more than £150m of funding based on 6 project phases and currently provides about 100,000 computing nodes, 100 Petabytes of tape-storage and a further 70 Petabytes of disk storage that operate coherently using sophisticated middleware and networking. GridPP represents about 12% of the Worldwide LHC Computing Grid that spans about 42 countries and 270 sites globally.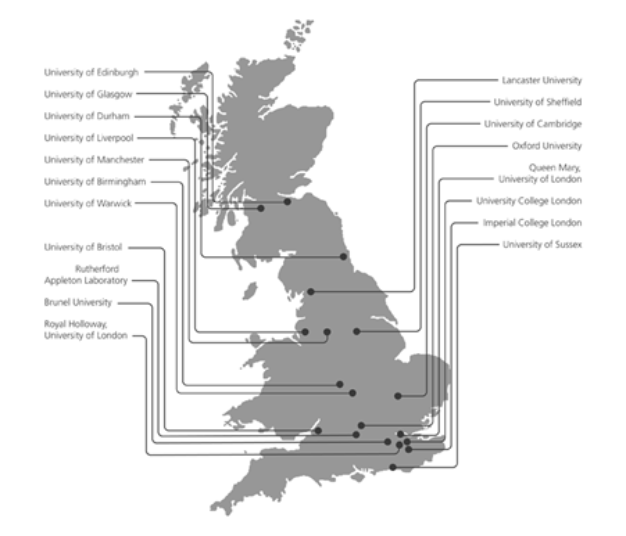 ScotGrid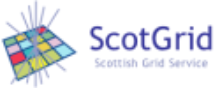 ScotGrid
The GridPP ScotGrid site at Glasgow currently supports workflows from 25 different groups, known as Virtual Organisations (VOs), with a particular emphasis on the ATLAS experiment. In addition to providing resources for LHCb and CMS and many other Particle Physics experiments such as NA62, Glasgow is the only UK site that currently supports the CLAS12 Nuclear Physics experiment based at Jefferson Lab. The latter reflects the involvement of the Glasgow Nuclear Physics group and GridPP's engagement with the UK IRIS consortium, that coordinates computing resource provision for a number of STFC PPAN science groups.