The Glasgow Particle Physics Schools Masterclass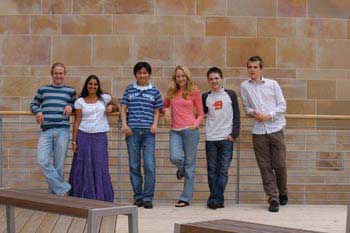 Interested in subatomic particles, the world of quantum physics, accelerators, colliders and the Big Bang?
In 2019 the Particle Physics group at the University of Glasgow will again hold a one-day schools event for students going into 6th year.
Students will experience some of the excitement of research in a rapidly-developing field, with hands-on sessions in particle detection and analysis of real collider data, led by experts working at CERN.
The day-long event will take place on Tuesday 11th June 2019, in the Kelvin Building at the University of Glasgow. There is no charge and lunch is provided. Participation is by advance booking only, and the limited places available are allocated to schools through physics teachers.
See booking information below.
The Glasgow Particle Physics Schools Masterclass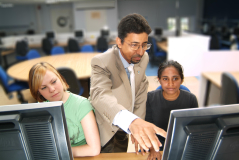 If you are a pupil and would like to attend, please talk to your physics teacher in the first instance.
If you are a teacher, you should receive an email invitation in April via the Institute of Physics network Sputnik. Please send requests for places to phas-masterclass@glasgow.ac.uk. Confirmation will be sent in late April or early May and in case of over-subscription a fair allocation to schools will be made.
This masterclass is part of a National Particle Physics Masterclass series held throughout the UK.
Page updated April 2019.