Related links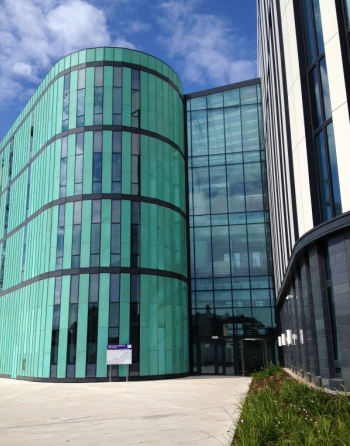 Medical Genetics and Genomics

A multi-award-winning team of teaching and research staff, leading three full Masters programmes (the Royal Society of Biology accredited MSc in Medical Genetics and Genomics, the MSc in Clinical Genetics and the European (EBMG)- and UK (GCRB)-accredited MSc in Genetic and Genomic Counselling) attracting numerous high-achieving international students. Many of the programmes' approximately 1000 graduates now, themselves, lead highly successful research laboratories, diagnostic labs and genetics departments around the world.
The Medical Genetics and Genomics team also lead a wide range of digital cutting-edge educational developments used worldwide. These include:
several massive open online courses (MOOCs), including: Cancer in the 21st Century - The Genomic Revolution (the UofG's first MOOC) and other, new, MOOCs
the www.EuroGEMS.org worldwide genetic and genomic resources guide, endorsed by the European Society of Human Genetics (ESHG) and the international Human Genome Organisation (HUGO) and used in 120 countries
five free educational genetics & genomics smartphone apps, approved by the major international app stores and used globally
two new international VR immersive learning apps for molecular diagnostics lab simulation and 3D molecular visualisation, on the Edify platform, with other UofG co-leads.
Research collaborations: with, for example, the Sanger Institute, MRC Harwell (Oxford), Frances Crick Institute (London), NHS Clinical Genetics, the Scottish Genomes Partnership and the Developmental Endocrinology Research Group (UofG)
Educational scholarship collaborations: with the ECMGG Examination Committee, ERN ITHACA, the ESHG Education Committee, the international Human Genome Organisation, the Genomic Medicine Foundation and the Murdoch Institute (Melbourne).
Outreach activities: award-winning public engagement activities, for example with local schools, with the ESHG, UK Science Week, national Explorathon events and online.
Teaching and research staff
Dr Kirsten McKay

Bounford

Dr Leagh Powell
Dr Victoria Gray