Surgery

Royal Infirmary (Regius Chair then Muirhead Chair)

The Regius Chair of Surgery was established in 1815 with the appointment of John Burns at Glasgow Royal Infirmary. Since then, there have been a number of renowned holders of the post including Joseph Lister (1860-1869) and William Macewen (1892-1924), who are commemorated by bronze portrait plaques in the entrance hall of the Infirmary, together with Dr John Macintyre (see Radiology), Sir David Cuthbertson (see Pathological Biochemistry) and Tom Gibson (see Plastic Surgery).

The Regius Chair of Surgery was transferred to the Western Infirmary in 1874, and the St Mungo Chair of Surgery at the Royal Infirmary was established in 1911, endowed by the trustees of Henry Muirhead (1814-1890).
The department was located in Mortuary Lane (leading to the Pathology department) until 1983, when it was relocated to level 2 of the "University Tower" on the redeveloped Royal Infirmary site, further developed in 2015 as the New Lister Building.
William Arthur Mackey (1906-1990) was Professor (1953-1972). He undertook pioneering clinical trials in open heart surgery, particularly in rheumatic mitral valve disease and congenital heart disease, and established the Department of Cardiac Surgery (read more). Notable work was carried out in the department by Professor William H Bain who was encouraged to develop a heart lung machine to facilitate bypass cardiac surgery. After extensive laboratory testing and worldwide collaboration, Professor Bain developed a bypass machine for clinical use.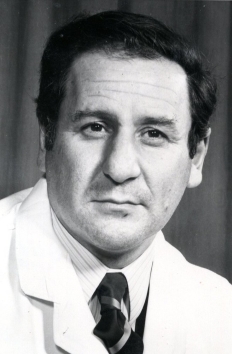 To facilitate such experimental work, the Wellcome Surgical Research Institute was founded under the direction of Professor A Murray Harper. The Institute has subsequently become a centre of excellence in neuroscience research.
Leslie H Blumgart was Professor (1972-1979). He performed pioneering liver surgery that resulted in the development of hepatopancreaticobiliary surgery as a recognised speciality, and received worldwide recognition. Professor Blumgart subsequently held Chairs of Surgery in London, Berne and New York and a number of his trainees went on to hold Chairs of Surgery across the globe.
David C Carter was Professor (1979-1988). Over this period, he undertook the re-organisation of an expanding academic department. There was a focus on improved understanding and surgical management of pancreatic, hepatobiliary and gastrointestinal disease; and on surgical metabolism, particularly in patients with gastrointestinal cancer.


He subsequently held the Regius Chair of Surgery in Edinburgh, where he established the Scottish liver transplantation unit, and his trainees Kenneth Fearon and James Garden held Chairs of Surgery in Edinburgh. He was knighted in 1996. He became the Chief Medical Officer in Scotland (1996-2000), and was followed in this post by Sir Harry Burns who had been a Senior Lecturer in his Department at the Royal Infirmary.
Timothy G Cooke (1947-2008) was Professor (1989-2008). His appointment led to a change in focus of department research towards the treatment of breast cancer. This work was complementary to that of the Regius Professor of Surgery William David George at the Western Infirmary (see below) and over two decades, Glasgow became a centre of excellence in breast cancer treatment.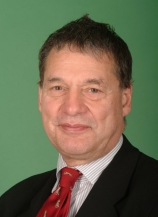 Professor Cooke's main academic interest was the inter-relationship between tumour biology and tumour behaviour, and how this might be perturbed by treatment to the benefit of thepatient.
His work on oestrogen receptor status led to the use of hormone therapy; then work on Her1-4 led to the use of Herceptin in Her2 positive patients. He led the development of breast services and surgical oncology in Greater Glasgow, and was Associate Medical Director of surgery and anaesthetics. Tragically he was killed in a road traffic accident in 2008.

Other notable work was carried out in the department over this period by Clem W Imrie and Colin S McArdle. Professor Imrie undertook landmark trials in pancreatitis and developed a clinicopathological score ("Imrie score") to predict mortality in patients with pancreatitis.

This work provided a foundation for subsequent studies in the treatment of pancreatitis. Professor McArdle undertook landmark trials in breast and colorectal cancer, and in a series of publications determined the factors associated with poor survival in patients undergoing surgery for colorectal cancer. In particular, surgical specialisation and post-operative complications were identified as important prognostic factors.
Paul G Horgan is the current Professor (from 2008). He has a special interest in staging and treatment of advanced colorectal cancer, including simultaneous colonic and hepatic resection. He and Donald McMillan (Professor of Surgical Science ) continue the work on translational clinical research, including prognostic factors in patients undergoing surgery for colorectal and pancreatic cancer. These factors include the systemic inflammatory response in weight loss, poor physical function, quality of life, and poor survival of patients with cancer. The Glasgow Prognostic Score for predicting survival, and other prognostic factors identified, have entered routine surgical practice.
Professor Paul Horgan

Western Infirmary (Regius Chair)

In 1874 with the establishment of the Western Infirmary, the Regius Chair of Surgery was transferred there from the Royal Infirmary. The Department was located in the Gardiner Institute on Church Street. On closure of the Western Infirmary in 2015, its surgical services transferred to the new Queen Elizabeth University Hospital at the Southern General Hospital site.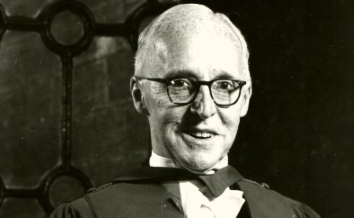 Sir Charles F W Illingworth (1899-1991) was Regius Professor (1939-1964). He was one of the most famous and skilled surgeons of his day, and played a major role in establishing the University's high reputation in the practice and teaching of surgery after the Second World War. He was awarded a CBE in 1946; an honorary LLD by the University in 1965; and a knighthood in 1961.

He was President of the Royal College of Physicians and Surgeons (1962-1963); and a founder of the medical research charity Tenovus-Scotland, and the Illingworth Prize is named after him.

He researched in gastric physiology and established a peptic ulcer clinic, which allowed extensive retrospective and prospective clinical trials. He was President of the British Society of Gastroenterology (see Gastroenterology). A hyperbaric oxygen unit with two large pressure chambers was established in 1959; while disappointing in the treatment of the peripheral and cardiac circulation, it was useful in treatment of coal-gas poisoning and anaerobic infections (read more).
Sir Andrew Watt Kay (1916-2011) was Professor (1964-1981). He had previously been consultant surgeon at the Western Infirmary (1956-1958) then Professor of Surgery at the University of Sheffield (1958-1964).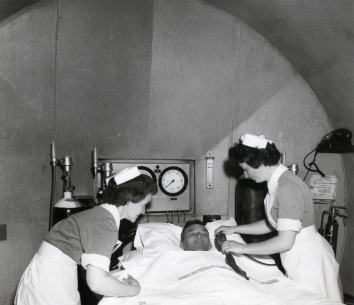 His main research interests were in gastroenterology, and he was internationally known for devising the Maximum Gastric Acid Output Test.

He was President of the Royal College of Physicians and Surgeons of Glasgow (1972-1974) and part-time Chief Scientist to the Scottish Home and Health Department (1973-1981). He was knighted in 1973.

William David George was Professor of Surgery (1981-1999) then Regius Professor (1999-2008). His main interest was in breast cancer, complementing Professor Tim Cooke at the Royal Infirmary (see above). He was President of the British Association of Surgical Oncology, and of the Surgical Research Society of Great Britain and Ireland. He was Chair of the British Breast Group, and of the West of Scotland Managed Clinical Network for Breast Cancer. He was awarded a CBE for his services to medicine and healthcare in 2008.
Patrick O'Dwyer was Professor of Gastrointestinal Surgery (1998-2017). He had a special interest in the management of retroperitoneal sarcomas and advanced cancer. He was interested in evidence based surgery and ran several clinical trials comparing laparoscopic with open surgery. He was a board member of the Medical Research Council from 2011-2015. He was a founding member and President of the British Hernia Society and contributed to national and international guidelines on the management of hernias.
Andrew Biankin is Director of the Translational Research Centre and became Regius Professor of Surgery in 2013.
Professor Patrick O'Dwyer
Images provided by Professor O'Dwyer unless otherwise noted