Materia Medica and Therapeutics

Therapeutics (the study of medical treatments, especially medicines) was termed Materia Medica in the University of Glasgow when the Regius Chair was founded by King William IV in 1831.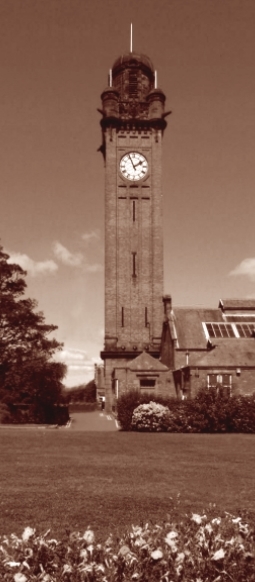 The Chair was renamed Medicine and Therapeutics when it merged with the Regius Chair of Medicine in 1989.
Stanley Alstead (1905-1992) was Regius Professor of Materia Medica (1948-1970, at Stobhill Hospital. He co-authored a standard textbook of therapeutics; was President of the Royal College of Physicians and Surgeons of Glasgow (1956-1958); and was appointed CBE in 1960 (find out more).

John Rankin, Senior Lecturer (1923-1981) pioneered coordinated stroke care in Stobhill Hospital at this time (See Stroke).

Sir Abraham Goldberg (1923-2007) was Regius Professor of Materia Medica (1970-1978) and Regius Professor of Practice of Medicine (1978-1989).

He was awarded a DSc by the University in 1966. He was a renowned teacher and clinical scientist who was recognised as a leading authority on the genetic disease porphyria; he also researched (with Dr Michael Moore) the effects of lead (from water pipes) in the Glasgow drinking water on child development. He chaired the UK Committee on Safety of Medicines for six years; and in 1973 chaired the UK Medical Research Council's clinical research board. In 1983 he was knighted for his services to Medicine, and in 1989 he was awarded the City of Glasgow Lord Provost's award for public service (find out more).
John Reid was Regius Professor of Materia Medica (1978-1989) then Regius Professor of Medicine and Therapeutics (1989-2010). His principal research interest was high blood pressure (hypertension), including studies in the Glasgow Blood Pressure Clinic.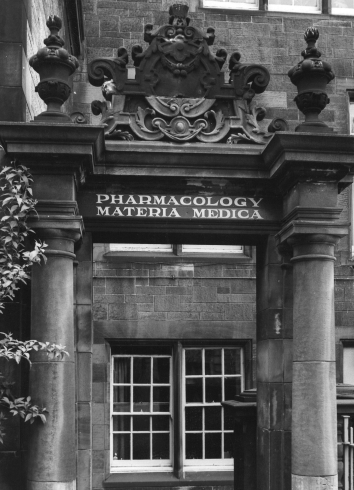 Other members of the Department included



Dr William Fulton who pioneered research in coronary thrombosis and myocardial infarction

Professor Stuart Hillis who pioneered coronary thrombolysis treatment in the coronary care unit at Stobhill Hospital

Dr David Sumner (clinical physics)

Dr Peter Meredith (biochemistry)

Dr Peter Rubin (hypertension in pregnancy)

Dr Brian Whiting (pharmacodynamics and pharmacokinetics).


In 1989 the Department transferred to the Department of Medicine and Therapeutics at the Western Infirmary.

David Lawson was Consultant Physician and Clinical Pharmacologist in Glasgow Royal Infirmary (1973-2003). His main interests were in surveillance of Adverse Reactions to Medicines and Medicine Regulation.

He was Visiting Professor in the School of Pharmacy, Strathclyde University (1976-2004; Hon DSc 2001) and Honorary Professor of Medicine and Therapeutics, Glasgow University (1993-2004). He was Chairman of the UK Committee on Review of Medicines (1987-1991); Chairman of the Medicines Commission (1993-2001); and Founding Chairman of the Scottish Medicines Consortium (2001-2004). He was Vice-President of the Royal College of Physicians of Edinburgh (1997-1999), and was awarded CBE for services to Medicines Regulation in 1994.
Professor Gordon Lowe