Glasgow Dental School involved in a bid to establish first Dental School in Malawi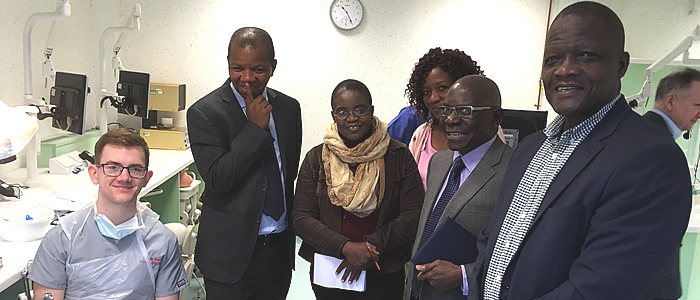 Glasgow Dental School recently hosted a one week visit by a delegation from the University of Malawi College of Medicine and the Dental Association of Malawi for discussions regarding the establishment of the first Dental School in Malawi. It is hoped that the new BDS programme, which will be based within the Faculty of Medicine at the College of Medicine, will have its first intake of students in 2019. A bid for funding to the Scottish Government Malawi Development Programme 2018 funding round is currently in preparation following success in the initial Concept Note phase.
The BDS curriculum will interface closely with the existing and very successful MB BS programme at the College of Medicine and students will spend time in both Blantyre and Lilongwe. The project has strong support from many partners in Scotland, including the Royal College of Physicians & Surgeons of Glasgow, NHS Education for Scotland and Dundee Centre for Medical Education. The University of Glasgow already has significant academic collaborations with the College of Medicine, particularly the Scottish Government funded Blantyre-Blantyre project for which the Wellcome Centre for Molecular Parasitology based within the Institute of Infection, Inflammation & Immunity is the lead partner.
---
First published: 3 April 2018