Dental School Postgraduates at Loch Lomond and on the Clyde
Published: 2 June 2015
Postgraduate students at Glasgow Dental School recently organised a trip out to Loch Lomond and entered two rowers in the Glasgow –Edinburgh Boat Race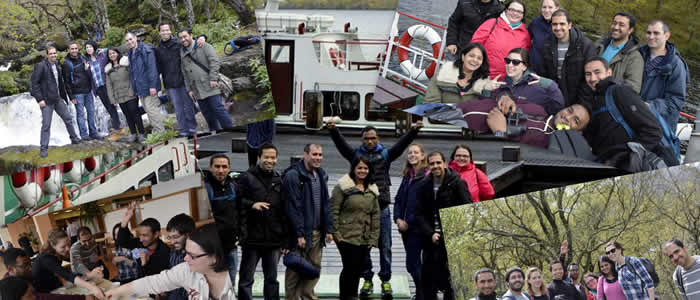 As the start of May saw the sun split open the grey clouds above Glasgow, the Dental School postgraduates planned an excursion away from the city centre to the luscious shores of Loch Lomond.
Despite the sudden change in the weather (it is Scotland after all!) a mixed group of research and taught students made the short journey to Balloch on Sunday 17th May.
The plans to canoe were foiled by a sudden downpour but spirits were kept high during a feisty game of 'spoons' in a nearby café. Eventually, the clouds parted and the group took a ferry across the loch to Inversnaid for a hike and a picnic in the sunshine before a refreshing shower of rain began just in time for the drive home.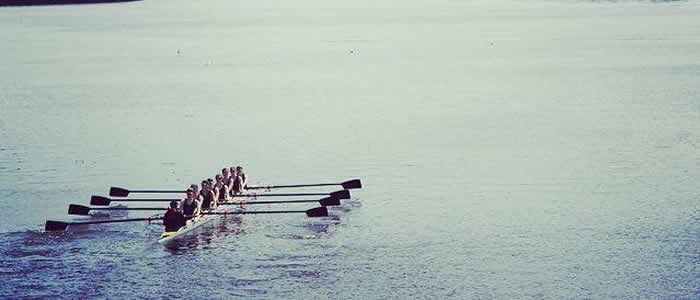 The following weekend, two postgraduate students from Community Oral Health participated in The Scottish Boat Race (aka The Edinburgh vs. Glasgow Boat Race).
Kate Ingarfield and Faith Hodgins joined the Glasgow University Boat Club (GUBC) in October 2014 and had trained hard to earn their place in the bows of the Women's Reserve VIII boat.
The Women's Reserve crew made sure GUBC could hold their heads high by gaining a win with seven boat lengths between them and the Edinburgh crew, while Edinburgh University took the Boat Race title for the Men's and Women's 1st VIII.
The Scottish Boat Race is believed to be the third oldest university boat race in the world, predated by the Oxford vs Cambridge Boat Race and the Yale-Harvard Regatta. Be sure to add it to your diary for next year as Glasgow's chances are looking good!
If you are a postgraduate at the Dental School and would like to get involved in postgraduate activities, email dentalschoolpostgrads@gmail.com to be added to the Dental School Postgraduate Society membership list.
---
First published: 2 June 2015