Successes for Head of the Infection & Immunity Research Group
Published: 19 May 2015
Professor Gordon Ramage, Head of both the Section of Biological & Medical Sciences and the Infection & Immunity Research Group, has been appointed as Editor-in-Chief of the internationally renowned journal Critical Reviews in Microbiology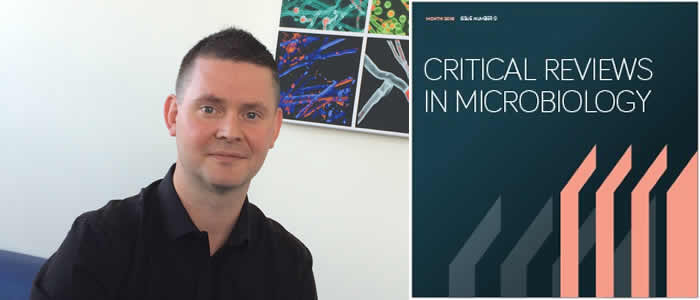 Professor Gordon Ramage, Head of both the Section of Biological & Medical Sciences and the Infection & Immunity Research Group, has been appointed as Editor-in-Chief of the internationally renowned journal Critical Reviews in Microbiology (Impact factor 6.087).
As a further mark of his esteem, Professor Ramage has recently been awarded the Fellowship of the Royal College of Pathologists (FRCPath) based on his outstanding contribution to our scientific understanding of microbial biofilms.
Finally, he has organised and will co-host the inaugural Glasgow Biofilm Research Network meeting on the 20th of May at the Wolfson Medical School entitled 'Optics to Omics: Insights into Microbiology at the Surface'.
As we head into the assessment period for the next national Research Excellence Framework exercise, work by Professor Ramage and other dedicated researchers at Glasgow Dental School will continue to cement and build our position as a centre of international dental research excellence.
---
First published: 19 May 2015