Understanding Children's Trust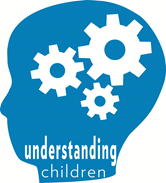 return to home page
Our work
Our current and recent work has been funded by the Chief Scientist Office of the Scottish Government, the National Institute of Health Research, the NHS and the NSPCC. This funding pays for specific pieces of research and we hope that Understanding Children will allow us to supplement this funding - especially when there are sudden or unexpected funding needs - and also to launch more innovative research that wouldn't be funded through the usual channels.
We are currently running the first ever randomised controlled trial of an infant mental health service for abused and neglected pre-school children coming into foster care. This has involved Glasgow's children since 2011 and we are about to include other Scottish sites and a site in London. By 2020, we hope to be able to prove whether or an infant mental health approach is more cost-effective than our standard social work services.
Over the last few years, we have done a lot of work on Reactive Attachment Disorder (RAD) and Disinhibited Social Engagement Disorder (DSED), disorders that can affect children who have been abused or neglected. Children with RAD are emotionally withdrawn, wary and watchful, while children with DSED are indiscriminately friendly and can put themselves at risk by ignoring the usual "social boundaries". Both of these disorders seriously affect these children's ability to form friendships and family relationships. In an exciting new development, Claire Davidson has been funded by the Castang Foundation, the NHS and The Gillberg Neuropsychiatry Centre to do a PhD which aims to develop a new observational tool to help clinicians tell the difference between these disorders and Autism. Claire will start work on this in March 2016.
Professor Phil Wilson, Dr Lucy Thompson and Dr Louise Marryat have done fantastic work with Education Services and the NHS in Glasgow setting up what is probably the world's first child mental health routine data collection system. ALL of Glasgow's children at the ages of 30 months (through health visitors), just before they go to school (through nurseries and Early Years provision) and at two points during primary school have questionnaires completed about their mental health. This has allowed Glasgow to build up a unique set of information about our children's mental health that can inform service provision across the city and help answer important questions about children's mental health development.
We have a number of PhD students working with the team and recent studies have included the mental health of young children in foster care, the use of mental health data by social workers, the mental health of Glasgow's children in the first few years of primary school and the development of an intervention for parents with addictions whose children have been taken into local authority care.
Our team supports the research done by all of the senior child and adolescent psychiatry trainees in the West of Scotland. These trainees, who are in the last few years of training before becoming Consultant Child and Adolescent Psychiatrists, each have a portion of their working week dedicated to research. They have conducted a wide range of fascinating studies and these are just a few examples: the development of SafeSpot (SafeSpot Website) a mobile app to help young people in distress to find the right support; a study of the psychiatric aspects of Sydenham's Chorea (a disabling movement disorder that used to be called "St Vitus Dance") and the Growing up and Interpersonal Relationships Study "GriP" - a study aimed at understanding the social relationships of very vulnerable adolescents.
Our team also supports research done by Clinical Psychology trainees whose Major Research Project contributes towards their Clinical Doctorate. Again, fascinating studies have been conducted, most recently including the prevalence of Attachment Disorders in adolescents attending the Glasgow Forensic Child and Adolescent Mental Health Team and a study investigating the links between young children's emotional availability and their mental health in foster care.
We are currently seeking funding for a study of Kinship Care: a high proportion of children who need care because of parental substance misuse or mental health problems are looked after by Grandparents, Aunts and Uncles or other members of their extended family. This is called Kinship Care and we know surprisingly little about how these families cope with their problems. We would very much like to launch a PhD study examining the numbers of Kinship families in Scotland (amazingly, no-one knows this for certain!) and to find out about their mental and physical health needs.
What your donations could pay for
| | |
| --- | --- |
| £5 | Toys for children involved in research projects. |
| £10 | Supporting families to take part in research. |
| £25 | Organising conferences to share our work. |
| 100 | Supporting trainees to carry out research. |
| 1000 | Vital equipment to carry out research. |
| 100,000 | Funding a PhD to understand children's mental health. |