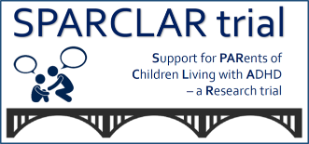 ‌‌
SPARCLAR is a research study investigating support for families of children with ADHD. The study is looking at two different parent support programmes called Parents in Control (Parents InC) and Incredible Years. Parents InC is a programme specific for parents of children with ADHD while Incredible Years is a programme focused on positive parenting and discipline strategies. Both programmes are very well liked and have some good evidence for their effectiveness.
This project is the first step in testing how much these two parent groups help parents of children with ADHD and how much they cost. This project will help us decide if we should do further research with more people. Recruitment of participants started in January 2019.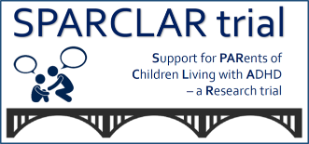 Newsletters
We hope that you and your family are well and staying safe during these extremely challenging times.
As you may remember, your follow-up appointment is due to take place this summer. Following government guidelines to limit social contact, all of our follow-up interviews will now take place over the phone or video call. These appointments will remain flexible to best accommodate you and your family's needs.
We want to thank you for taking part in the SPARCLAR trial, your contribution has been invaluable!