Claire Davidson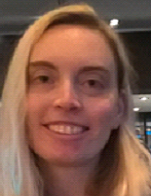 Title - Discriminating symptoms of Autism and Disinhibited Social Engagement Disorder via structured observation: the development of a clinical diagnostic tool
Start date 1 September 2016 / end date 31 March 2020
My area of investigation involves children with Autism Spectrum Disorder (ASD) and children with Disinhibited Social Engagement Disorder (DSED - formerly Disinhibited RAD, DSM-IV) may be present with overlapping symptoms of social relationship and communication problems. Accurate differential diagnosis is of the essence as DSED is associated with severe early maltreatment and ASD is not (Rutter, 2005). Drawing on pilot work, the aim of the PhD is to develop a new structured observation tool which focuses on the differences in interaction / communication between ASD and DSED, in order to support differential diagnosis.
Gary Kainth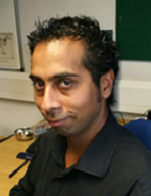 Title - Investigating the social work and legal systems around maltreated children coming into care
Start date March 2016 / end date 20 July 2021
My area of investigation involves exploring the views of legal practitioners (judges, sheriffs, children's panel members and lawyers) in relation to the welfare of children, in relationship between the rights of children and the rights of their birth parents. I am interested in developing an understnading of the emphasis placed by these practitioners on children's development and welfare. I will also be looking at quantitatively mapping the decisions taken at legal fora and their relationship with longer term mental health outcomes.
Lynda Russell
Title - Feasilbity of developing a psychological intervention to support mothers within NHS Addition Services who have had their children removed
Start date October 2015 / end date 2021
My area of investigation aims to develop a psychological intervention for mothers within NHS Addiction Services who have had their children removed from their care and training for staff who work with this group of mothers. The study has three stages. 1 - A data scoping exercise looking at the number of parents within Addiction Services and how many have had children removed from their care. 2 - A qualitative study with mothers who have had children removed and staff who work with this group of women to design the intervention and training package. 3 - Running and evaluating the intervention and training.
Fiona Turner-Halliday
Title - The foster care system: how does it contribute to the mental health and development of maltreated young children?
Start date October 2015 / end date 12 June 2020
My area of investigation involves a mixed-methods PhD looking at the foster care system from the lens of 'commitment' as previously research by Mary Dozier. The qualitative work is looking at perceptions of key groups (e.g. foster carers, recruiters/trainers, assessment services) about the impact of the foster care system on maltreated young children and unpacking what these views mean in relation to commitment. The congruence between the views of foster carers, assessment services and recruiters/trainers is a focus, as is the relationship between time and commitment (e.g. exploring identified differences between the short-term and long-term carers in their role perceptions). The quantitative part of the work will investigate the relationship between the foster carer commitment and mental health outcomes, as directly measured by assessment of infants coming into foster care. This PhD will provide insight into whether there is a congruence in the foster care system about the best ways to meet the needs of young children who have suffered abuse and/or neglect from a lens of foster care commitment. This includes an understanding about what different key groups in the foster care system mean by commitment and how it relates to the current system. It will also provide outcome data in terms of whether foster carer commitment impacts on the mental health and wellbeing of this group of children.
Karen Crawford
Title - RCTs of complex interventions: an exploration of issues of consent and participation with 'vulnerable sample'
Start date 3 October 2017 / End date 4 September 2021
Essentially, this work is looking at the principles of informed and voluntary consent in studies involving people with mandatory state involvement in their lives - who participate, how and why? This mixed-methods PhD focused on participants of the Trial of Healthy Relationships in the Very Early-years (THRIVE) which aims to determine the effectiveness and cost-effectiveness of two antenatal parenting support programmes in reducing maternal anxiety, depression and irritability and improving mother-child interactions, and the BeST? Services Trial which aims to determine whether and infant mental health approach is clinically and cost effective in supporting abused and neglected infants and young children compared to social work services as usual in Glasgow and London. The PhD aims to explore what we can learn about the most effective and ethical ways to engage vulnerable/social care clients in RCTs of complex interventions by analysis of the samples, their views and consent processes used. The qualitative work will explore the motivations of birth parents for taking part in these studies and how the context of statutory and judicial involvement influences this. It will also explore how recruitment processes - including identification and referral of eligible participants, timescales, context and place - influence who takes part and who does not and how the timing and venue for consent affect trial recruitment. More specifically, the work will consider different randomisation processes employed in the BeST? Trial and how these affect trial recruitment conversation rates and time to consent, asking whether knowing the treatment before deciding to take part in the study (ie upfront randomisation) has an effect on who participates.
Jason Lang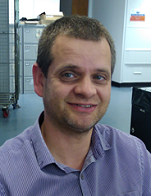 Title - The ESSENCE of Neurodevelopmental Assessment and Interventions in Children and Young People
State date December 2019 / End date December 2024
My area of investigation is around developing a better understanding of the complexity and co-morbidities which exist around neurodevelopmental conditions, based on the ESSENCE (Early Signs of Symptoms Eliciting Neurodevelopmental Clinical Examination) approach which was initially developed by Professor Christopher Gillberg in 2010. I wish to better understand the neurodevelopmental 'make-up' and co-morbidities which exist in children presenting with an undifferentiated neurodevelopmental condition. In addition I want to evaluate a service based intervention for fomulating these children and young people, both qualitatively and quantitatively to improve both clinical and experiential outcomes. Finally I will develop and pilot a tool which will be designed to improve both the family and the child or young person's understanding and insight into their own personal neurodevelopmental make-up which will allow them to explore their strengths as well as mitigate against potential difficulties.