ACE Centre - About us
We are based at Level 4, Academic CAMHS, West Glasgow Ambulatory Care Hospital, Yorkhill, Glasgow, G3 8SJ
If you wish to contact us please call Irene O'Neill (Administrator)
0141 201 9239 / irene.oneill@glasgow.ac.uk
Professor Helen Minnis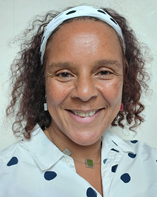 ‌‌Professor of Child and Adolescent Psychiatry, University of Glasgow
I have a long-standing clinical and research focus on the psychiatric problems of abused and neglected children. Currently my focus is on intervention research, including a randomised controlled trial of an infant mental health service for young children in foster care and a randomised controlled trial of Dyadic Developmental Psychotherapy for primary school-aged children in adoptive or foster placements. I am also conducting behavioural genetics research focused on the role of abuse and neglect, and its overlap with neurodevelopment across the life-course. I have collaborations with colleagues in the Institute of Psychiatry, Psychology and Neuroscience at King's College London, the Universities of Aalborg and Aarhus, Denmark and with the Gillberg Neuropsychiatry Centre, Gothenburg, Sweden.
Professor Christopher Gillberg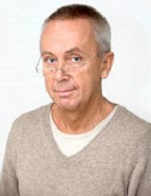 Professor of Child and Adolescent Psychiatry, University of Glasgow and Gothenburg / Gillberg Neuropsychiatry Centre
I have over 40 years' experience of working with patients/ families with complex psychiatric/ neurodevelopmental problems both clinically and in research. I am also a Visiting/Honorary Professor at the following universities – Edinburgh, University College London, Kochi (among other things working at the Japan Environment and Children Study/JECS) and the Pasteur Institute.
Dr Fiona Turner-Halliday
Health Psychologist and Research Associate
I specialise in qualitative health research and with an interest in interventions for children who have suffered abuse and/or neglect. I lead on the process evaluation of the BeST? services trial and I am undertaking a PhD looking at the ways in which the foster care system impacts on the mental health and wellbeing of infants in foster care who have experienced maltreatment. Since joining the department in 2010, I have explored the feasibility of conducting a randomised controlled trial of Dyadic Developmental Psychotherapy and continue to investigate this line of research.
Dr Maki Rooksby
Research Associate
I am working for the School Attachment Monitor (SAM) project, a study to automate the key steps and features of a well-validated Manchester Child Attachment Story Task [MCAST: a representational attachment measure for middle childhood]. The study is a cross-disciplinary effort with colleagues in the School of Computing Science. Prior to joining the team, I trained as a developmental psychologist and worked for a number of projects on child development and more recently on health research with adults and children.
Dr Ruchika Gajwani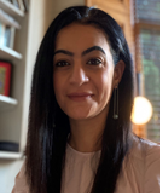 Research Fellow/Honorary Clincial Psychologist
My research focus is youth mental health and wellbeing. I am currently involved in examining genetic and environmental factors that contribute to mental health difficulties, specifically the links between neurodevelopmental disorders (NDDs) and adverse childhood experiences (ACEs) using data on twins in Sweden. Also, the overlap between NDDs and ACEs in predicting severe mental health difficulties.
Current research interest includes - neurodevelopmetntal disorders, adverse childhood experiences, affective dysregulation and suicide prevention, youth mental health, early intervention for borderline personality disorder.
Dr Jason Lang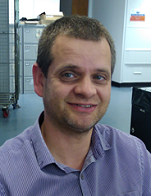 Honorary Child and Adolescent Psychiatry Registrar
I split my work between research and clinical practice. My main interests are around neurodevelopmental disorders and adverse childhood experiences. I also have an interest in neuroimaging and epigenetics. I am currently involved in developing a pilot study which aims to look at MRI imaging, epigenetic data, biochemical, immunological and stress responsivity data in young people exposed to Adverse Childhood Experiences.
‌
Karen Crawford
Senior Trial Manager
I specialise in randomised controlled trials (RCTs) of complex interventions. I mainly work on the BeST? Trial, an RCT comparing an infant mental health service (New Orleans Intervention Model -NIM) with Social Work Services-as-usual. My role involves the coordination, management and governance for the trial for Glasgow and London sites. I was previously project manager of THRIVE, an RCT on the effectiveness of two parenting support interventions. My research interests are: approaches to undertaking research with vulnerable participants, particularly in relation to early years and parenting support, and study recruitment and retention. I have recently commenced a PhD considering the ethics of recruiting vulnerable families into RCTs.
Dr Lucy Thompson
Research Fellow and International Research Coordinator
My post is funded by the Gillberg Neuropsychiatry Centre at the University of Gothenburg. My research looks at early predictors of childhood neurodevelopmental problems, such as autism spectrum conditions, ADHD, language delay, etc. I have conducted a number of systematic literature reviews, secondary analysis of population cohort data and linkage of research data with routinely collected datasets. I am part of a team which has set up whole population mental health screening in the education system in Glasgow (ChiME project), an ongoing project from which several peer-reviewed publications and a successful PhD have already emerged.
‌
Dr Louise Marryat
Research Fellow in natural experiments, Farr Institute Scotland, University of Edinburgh. Honorary, Research Fellow, ACElab, University of Glasgow and a Research Associate, Gillberg Neuropsychiatry, Sweden
I have a PhD. in Psychological Medicine. My interests are exploring early childhood development using longitudinal data and administrative datasets. I previously managed the Child Mental Health in Education project (ChiME project), in collaboration with Glasgow City Council Education Services. I worked on the evaluations of Triple P parenting program and the Family Nurse Partnership pilot in Scotland and the Family Nurse Partnership pilot in Scotland and spend several years working on the Growing Up in Scotland study - Scotland's birth cohort study.
Claire Davidson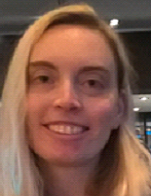 Speech and Language Therapist and PhD research fellow
My work has focused on differential diagnosis between Autism Spectrum Disorders (ASD) and Reactive Attachment Disorder (RAD)/Disinhibited Social Engagement Disorder (DSED); two diagnostically distinct groups who may present with similar social relationship and communication problems. The aim of my PhD is to develop a new observational tool that focuses on the differences in symptoms between ASD and DSED; the potential benefit of which is to assist clinicians with differential diagnosis.
Rebecca Nelson
Forensic Psychologist in Training
I am an honorary member of staff contributing to research and publications. I previously worked as a research assistant within the team on a number of studies. I have a degree in psychology and a masters in forensic psychology.
Dr Genevieve Young-Southward
Trainee Clinical Psychologist, NHS GG&C / University of Glasgow
I have worked with the team on a number of projects. Currently I am a third year trainee clinical psychologist working with colleagues in the team on a project looking at behavioural differences between Autism Spectrum Disorder (ASD) and Disinhibited Social Engagement Disorder (DSED).
Gary Kainth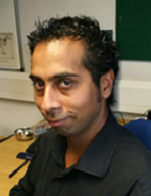 Social Work Research Associate
I am a qualified Social Worker who has worked within Children and Families teams for the past 8 years currently specialising in working with vulnerable women during pregnancy and in child protection work with at risk babies and toddlers. Whilst with the local authority I have also spent a number of years in research and evaluation. I am currently seconded to the team and am involved in Process evaluation of the BeST? Services trial. I am also undertaking a PhD in investigating the impact of decisions made in legal for a and of legal processes on longer term mental health outcomes for maltreated children in care.
Cathie Greig
Recruitment Coordinator for the BeST? Services Trial
My role is to liaise with Social Work Families for Children and other relevant agencies to gather information on accommodated children, log the information before randomising for anonymity, and keep all data and logs updated. I will meet with parents to seek their consent and ensure they understand the purpose of the study. Prior to working on this Trial I qualified as a Social Worker and have over twenty years' experience working in Children and Families Teams, in various settings, covering most aspects of child care, child protection. Latterly I was a Team Leader managing multi-disciplinary PACT Team with the focus on pre-school children whose parents had mental health, addiction issues that had an impact on their parenting ability.
Adelle Neave
Recruitment Coordinator
My role is to assist in getting participants enrolled who are invited onto the BeST? Services Trial. I have worked as a social worker / team leader for Glasgow City Council for over 20 years. I have been involved with vulnerable children, people with physical disability and older people. Latterly I worked with the Homeless Addiction Team, people who suffered from alcohol and drug addictions.
Irene O'Neill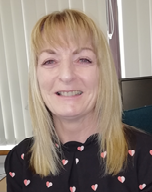 Senior Business Support Administrator, University of Glasgow / NHS GG&C
I have worked with the team for over 30 years and have built up a wealth of experience of running the department, organising conference and rising funds to support the work of the department. I provide administrative support to various budgets, which includes budget-monitoring, site file maintenance, minute-taking, website development.