Reflections on redeployment
Published: 14 March 2018
Mental Health and Wellbeing's Dr Julie Langan Martin writes about her ongoing work on the frontline of general adult mental health services in Glasgow, and reflects on how experiences from this pandemic may go on to shape future NHS healthcare
Mental Health and Wellbeing's Dr Julie Langan Martin, Senior Clinical Lecturer and Honorary Consultant Psychiatrist writes about her ongoing work on the frontline of general adult mental health services in Glasgow, and reflects on how experiences from this pandemic may go on to shape future NHS healthcare.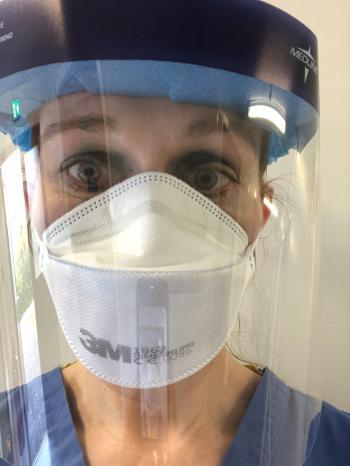 Since start of the pandemic, I have worked full time within a Community Mental Health Team (CMHT) in South Glasgow. Like the acute services, mental health services within Glasgow have undergone major transformation to respond to the pandemic. The creation of new Mental Health Assessment Units (MHAUs), an exponential increase in telephone and video consultations and widespread redeployment of staff as well changes to how we support some of our most vulnerable patients represent only the tip of the changes that have been made to services.
Prior to the pandemic, and for arguably good reasons, virtually all mental health patient contact was face to face. It would be unusual for a Consultant Psychiatrist to undertake a telephone assessment. Along with so much in our post-COVID 19 world, this has seen a seismic change with less than 10% of my clinical contact currently now being face to face.
Social distancing within the workplace has lead to increased home working and reduced numbers of staff on site. Hygiene is an increasing concern, with all clinical areas having to be cleaned thoroughly after each patient contact. Suffice to say I have been surprised by how many alcohol swabs you can use on a computer with no apparent adverse effects!
While the impact of COVID-19 on mental health is still unknown, what is clear is that the NHS is as flexible and innovative as it is traditional. We can and have adapted to new ways of working, although this should evaluated from a number of angles. The use of technology is particularly relevant, and where we may gain from ease of access and reduction in risk of infection, virtual meeting and consulting is likely to have impact on patient care and outcomes. While these changes have been necessary to reduce transmission of the virus, they should be evaluated in a transparent and objective manner. Put simply, just because a measure was necessary at a specific time, doesn't mean it was positive and should remain longer term.
In the midst of the pandemic there appears to be opportunity to make the NHS more efficient, effective, accessible and patient centered, at least in some respects. It is my hope that while helpful lessons learned and new effective ways of working during the pandemic remain post COVID-19, we do not lose sight of the benefits of more direct, or traditional means of providing care and support to our patients.
Dr Julie Langan Martin
Senior Clinical Lecturer and Honorary Consultant Psychiatrist (Mental Health and Wellbeing)
---
First published: 14 March 2018