General practice in the time of COVID-19: new "GPs at the Deep End" report
Published: 14 March 2018
General Practice and Primary Care's Prof Graham Watt reflects on the latest GPs at the Deep End report, examining the experience of GPs working in very deprived areas during the COVID-19 pandemic
Deep End Report 36 from the Scottish Deep End Project, edited by Professor Graham Watt and Dr David Blane, reports the experience and forward look of general practitioners working in very deprived communities in Glasgow and Edinburgh during the Covid-19 pandemic. Numerous examples are given of the types of problem patients and practitioners have encountered, and of the flexibility, resourcefulness and commitment of practices in meeting the new situation.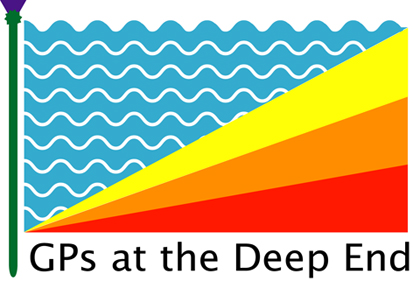 The NHS has protected itself by putting much of its work on hold. GPs are worried about "missing patients", vulnerable children and families who have had their support networks withdrawn, the increasing burden of financial and mental health issues, new types of inequity arising from increased use of remote consulting by phone or video, and the implications for women's mental health and child wellbeing as more women stay at home to look after children, losing their financial security and independence.
The challenges ahead include the clinical backlog, the complications of neglected conditions, new types of health inequity and an epidemic of financial and psychological distress, set against endemic issues of multimorbidity, health care fragmentation, inequity in health care provision and the workforce crisis in general practice.
The inverse care law continues as the difference between what practices can do and what they could do with more time and better connections. While the underlying structural factors are deeply ingrained and institutionalised, the report highlights four immediate actions to reduce inequity: increasing the provision of community link workers from 50% to 100% of Deep End practices in Glasgow; embedding financial advisors in general practices as part of the new Scottish Social security system; expanding the model of embedding mental health workers in general practice; and establishing new metrics to inform, monitor and evaluate policies to improve health equity.
Professor Graham Watt
Honorary Senior Research Fellow (General Practice and Primary Care)
"General Practitioners at the Deep End" work in 100 general practices, serving the most socio-economically deprived populations in Scotland. "Deep End patients" are distributed more widely in most Scottish general practices. The Scottish Deep End Project, since 2009, has been supported by the Scottish Government Health Department, the Royal College of General Practitioners, and General Practice and Primary Care at the University of Glasgow.

Deep End website www.gla.ac.uk/deepend
Contact for further information deependGP@gmail.com
---
First published: 14 March 2018