GPs at the Deep End: future directions
Published: 14 March 2018
IHW's David Blane, academic lead of Deep End, and new chair Dr Anne Mullin outline future plans for the group in addressing inequalities and supporting practitioners and patients in areas of social deprivation in Scotland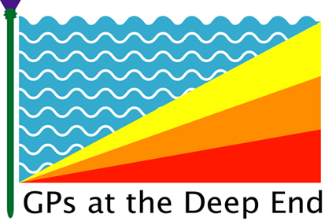 ‌The Deep End (DE) Group - set up by IHW's Professor Graham Watt and now led by general practitioner Dr Anne Mullin and IHW's Dr David Blane - has planned its next three years of activities, which are summarised in the most recent Deep End Report available on the Deep End website.
The quarterly meetings are the core mechanism of the DE group for planning and coordinating activities. Shared learning from the Deep End Project will be concerned with the needs of Deep End patients wherever they are registered in practices serving either blanket or pocket deprivation.

The Project's work in addressing the Inverse Care Law will continue to focus on Deep End practices with large concentrations of Deep End patients. Our future plans include advocacy activity, engagement and collegiate working, developing collective skill sets, GP leadership, and a series of planned meetings.

The Deep End Group will continue to:
Support the roll out of the Community Links worker programme and direct engagement with patient representatives.
Engage with IJBs and influence over priority of joint spending initiatives.
Take forward the combined approach from the SHIP and Pioneer projects with a core aim of improving recruitment of early career GPs and retention of experienced GPs in DE communities.
Expand the collegiate DE movement nationally and internationally (building on the February 2019 conference).
Engage with secondary care colleagues and relevant third sector organisations.
Develop a rolling programme of roundtable meetings (three per year) to prioritise and report back on Deep End activity.
These will be complemented by DE-initiated conferences for undergraduates, DE GPs, and primary care teams in Scotland and continued engagement with the international Deep End family.
Anne Mullin (Chair DE Group)
David Blane (Academic Lead DE Group)


---
First published: 14 March 2018