PDSAFE does not reduce falls in people with Parkinson's
Published: 28 June 2018
A home-based physiotherapy programme for people with Parkinson's aids mobility but does not prevent falls in all sufferers, according to the results of a trial led by IHW's Emma McIntosh and Yiqiao Xin
PDSAFE, a home-based physiotherapy programme for people with Parkinson's (PwP), aids mobility but does not prevent falls in all sufferers, according to results of a trial published in the British Medical Journal (BMJ).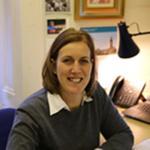 HEHTA's Emma McIntosh and Yiqiao Xin designed and conducted the economic evaluation alongside the trial results, which showed that fall rates were positively impacted only in those with moderate Parkinson's disease. The trial concluded that PDSAFE was not likely to be cost-effective for the overall Parkinson's population, even though functional tasks improved.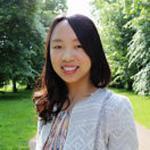 In the study, around half of the 474 participants were put on a programme of balance and strengthening exercises over a six-month period, while the other half had no physiotherapy intervention aside from the routine care given to everyone. In fact, more people who received the intervention fell than those who received no extra physiotherapy.
Parkinson's is a progressive neurological condition that affects more than 10 million people worldwide; falls are common in this group and cause reductions in quality of life and significant health care costs.
The study appears in the July 2019 issue of the BMJ's Journal of Neurology, Neurosurgery and Psychiatry.
---
First published: 28 June 2018