Dr Oscar Odena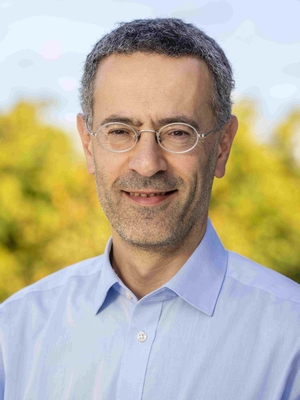 St Andrews Building, 11 Eldon Street, Glasgow,
Dr Oscar Odena
Reader (Robert Owen Centre)
Reader (School of Interdisciplinary Studies Administration)
Biography
‌Dr Oscar Odena was appointed Reader in Education at the schools of Education and Interdisciplinary Studies in 2013. He is past Director of Postgraduate Research at the School of Education (2013-2016), Deputy Director of Research at the School of Interdisciplinary Studies and a core member of the Robert Owen Centre for Educational Change. Prior to this he held posts at the universities of Hertfordshire, Brighton, Queen's University Belfast and Barcelona. He is past Co-Chair of the Research Commission of the International Society for Music Education (2012-2014) and serves on the boards of leading journals and the review colleges of the UK Arts and Humanities Research Council and the Irish Research Council.
Research interests
His areas of expertise include music education, social inclusion, professional learning and qualitative research approaches, with particular reference to the study of teachers' thinking and students' voice. Publications number over seventy peer-reviewed chapters and papers, mostly in English, but also in Spanish and Catalan. He has co-edited Part 4 of The Oxford handbook of music education, edited the book Musical creativity (Routledge) and authored papers on using music as a tool for inclusion.
Odena, O. and Burgess, H. (2017) How doctoral students and graduates describe facilitating experiences and strategies for their thesis writing learning process: a qualitative approach. Studies in Higher Education, 42(3), pp. 572-590. (doi:10.1080/03075079.2015.1063598)
Odena, O. (2013) Using software to tell a trustworthy, convincing and useful story. International Journal of Social Research Methodology, 16(5), pp. 355-372. (doi:10.1080/13645579.2012.706019)
Odena, O. (Ed.) (2012) Musical Creativity: Insights from Music Education Research. Series: SEMPRE studies in the psychology of music. Routledge: Abingdon, UK, and New York, NY, USA. ISBN 9781409406228 (hardback); 9781138249213 (paperback); 9781409437680 (ebook PDF); 9781409495086 (ebook ePUB) [pp223]
Odena, O. (2010) Practitioners' views on cross-community music education projects in Northern Ireland: alienation, socio-economic factors and educational potential. British Educational Research Journal, 36(1), pp. 83-105. (doi:10.1080/01411920902878909)
Selected research and development grants:
ESRC SDS: 1+3 PhD studentship on lifelong learning policies supporting young adults (Co-I, 2017-2021)

British Council: Impact evaluation of Connecting Classrooms, with Ecorys UK (Co-I, 2016-2018)

ESRC IAA: Music education for integration (PI, 2016-2018)

University of Glasgow Chancellor's Fund: Using music education to integrate new arrivals (PI, 2014-2016)
Scottish Government: Research in practice: developing professional enquiry to improve outcomes for learners, with Dumfries & Galloway Council (Lead Developer at SoIS, 2014-2015)
HEA: Enhancing feedback for academic writing across research degrees (PI, 2011-2013)
Bernard van Leer: Music education as a tool to address inclusion and respect for diversity (PI, 2007-2010)
Atlantic Philanthropies: Evaluation of the literacy and pro-social behaviour programmes Doodle Den and Mate-Tricks (Lead Researcher for the qualitative evaluations, 2008-2009)
BvL and AP: Una - A global learning initiative on children and ethnic diversity (Research Fellow, 2007-2009)
ESRC TLRP: Consulting Pupils on the Assessment of their Learning (Research Fellow, 2006-2007)
Catalan Government: Secondary school music teachers' perceptions of creativity (PI, 2001-2003)
Oscar would be delighted to hear from highly motivated doctoral candidates interested in developing insights into the following areas:
Music education
Social inclusion
Creativity and creative processes
Teachers' thinking
Students' voice
He is currently supervising doctoral research focused on: teacher educators' development in Oman (Al-Sinani), academic identity in a Russell Group university (Cavani), inclusion of Spanish-speaking learners in Scotland (de Britos), fostering creativity through music education (Kim), schooling and inclusion in the Czech Republic (McMullan), film studies teachers' thinking (Pierquin), influence of testing on teaching in Indonesia (Puspitasari), music education in Northern Ireland (Scharf), young adults' lifelong learning (Simonen, 1+3), intercultural communication in higher education (Start), teacher education in Malaysia (Sulaiman), students' transnationalism (Uflewska), and music education for inclusion in Glasgow and Beijing (Zhu).
In addition to supervision and internal examination Oscar has been invited as external examiner of doctoral theses by universities in China (The Education University of Hong Kong), Ireland (Limerick), Portugal (Aveiro), Spain (Jaume I, Lleida), and the UK (Durham, UCL).
Recent doctoral completions
Recent doctoral examinations
K. L. Turner (2017) Singing Our Way: Interrogating the Role of the Community Musician in a Process of Social Regeneration using an Arts Practice Research Approach (PhD Arts Practice, Irish World Academy of Music and Dance, University of Limerick, Ireland)

Y. Zheng (2017) Creativity in Piano Performance and Pedagogy: A Chinese Perspective (PhD, The Education University of Hong Kong)
Oscar contributes research methods expertise, seminars and supervision across a number of programmes within the College of Social Sciences including:
Doctorate in Education (School of Education)
MSc Education, Public Policy & Equity (School of Education)

Policy Enquiry and Decision Making

MEd/MSc Educational Studies (School of Education)

MSc Enhanced Practice in Education (School of Interdisciplinary Studies)

Reflective Practice, Convenor
Dissertation, Acting convenor

MA Primary Education (School of Interdisciplinary Studies)

Journal Editorships
Academic and Professional Membership
British Educational Research Association (BERA)
Higher Education Academy (HEA) - Fellow
International Society for Music Education (ISME)
Society for Education, Music and Psychology Research (SEMPRE)
Consulting and Advice
Oscar has been a Visiting Scholar at universities in Spain including Autonomous (Barcelona), Complutense (Madrid) and Jaume I (Castelló), and at Bologna Conservatory, Italy. He has delivered keynotes and seminars for researchers, policymakers and practitioners around the world. This has included for the Cyprus Pedagogical Institute and the Educational Studies Association of Ireland. He contributes to the Social Theory Applied website.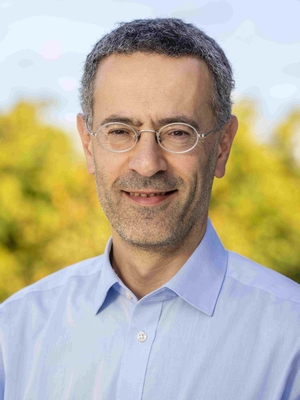 St Andrews Building, 11 Eldon Street, Glasgow,