Our employer partners
Our current employer partners range from agile, high-growth tech firms to multinational organisations
We are delighted to work with the following employer partners to deliver our Graduate Apprenticeship degree programme.
| | |
| --- | --- |
| A provider of data management, delivering customisable solutions to companies in the asset management, banking and insurance sectors. | |
| Delivering leading-edge technology solutions to support banking. | |
| Driving the reinvention of the media, whilst delivering TV, radio and onli | |
| Offering independent pensions, investments, benefits and risk consulting services, as well as data and technology solutions. | |
| Safeguarding critical capabilities and transformation in frontline services, including defence, healthcare, government, safety and security, and transportation. | |
| Investment management and financial services helping governments, corporations, institutions and individuals around the world achieve their financial goals. | |
| Improving and protecting the health and wellbeing of all of Scotland's people. | |
| Executive non-departmental public body of the Scottish Government responsible for accrediting educational awards. | |
| An enterprise energy software company delivering net zero energy systems. | |
| Administering loans and grants to students in universities and colleges in the UK. | |
| Supporting the whole University of Glasgow community, covering all IT related issues and requirements. | |
| Fast growing tech start up, specialising in Membership, CRM, Community software all-in- one solutions, with a worldwide customer base. | |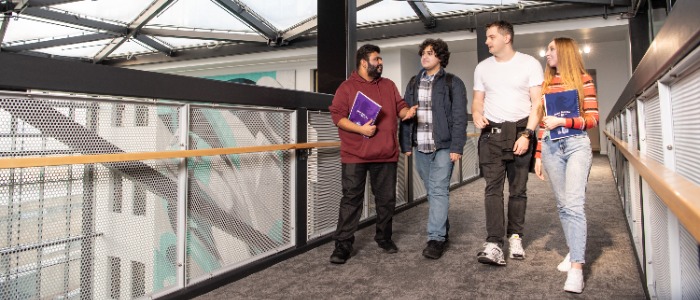 Information for applicants
Find out more about the Software Engineering Graduate Apprenticeship Programme and check out the entry requirements.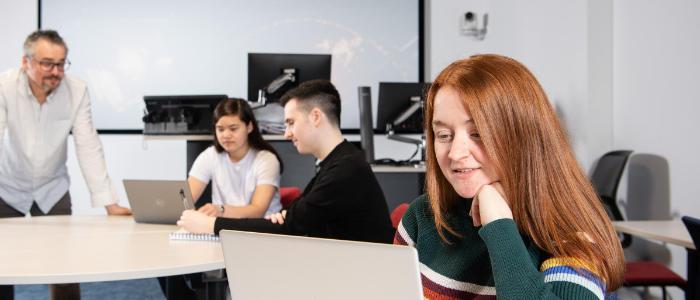 Information for prospective employers
Find out more about the Software Engineering Graduate Apprenticeship Programme and discover our employer partner benefits.
Student experience
Watch our videos to find out more about being a graduate apprentice in software engineering.