Dr Ornela Dardha
Lecturer (School of Computing Science)
telephone: +44 (0)141 330 1732
email: Ornela.Dardha@glasgow.ac.uk
https://orcid.org/0000-0001-9927-7875
Biography
I am a Lecturer (Assistant Professor) at the School of Computing Science, University of Glasgow. Within the School, I am a member of the Formal Analysis, Theory and Algorithms research section, and Programming Language Foundations and Formal Methods research themes. I am a member of the Athena SWAN self-assessment team.
My research goal is to achieve safety, adaptability and resilience in real-world software systems, by design, by leveraging rigorous formal methods and verification techniques
I am a Co-Investigator within the UK EPSRC programme grant From Data Types to Session Types: A Basis for Concurrency and Distribution (ABCD), and a Site Leader of the European RISE Action Behavioural Application Program Interfaces (BehAPI).
I was a Postdoctoral Researcher (Jan 2014 - Apr 2018) within the ABCD project, at the University of Glasgow. Previously, I obtained my PhD in computing science from the University of Bologna, Italy, under the supervision of Davide Sangiorgi. My PhD thesis Type Systems for Distributed Programs: Components and Sessions won the prize for the Best Italian PhD Thesis in Theoretical Computer Science 2015, awarded by the Italian Chapter of EATCS. I obtained my BSc (2008) and MSc (2010) in computing science both summa cum laude (110/110 e lode), from Sapienza University of Rome, Italy.
You can find more information about me on my personal website.
Research interests
Programming languages, semantics, concurrency.
Formal methods and verification techniques: type systems, logic, encodings.
Design and implementation of software tools for communication-safe systems programming.
Publications
Selected publications
All publications
Supervision
If you are interested in pursuing high-quality PhD research in the areas of programming languages, formal methods, logic, and program verification, then please contact me. You can find information about the application process on the information for prospective students pages.
Voinea, Laura
Programming Languages and Tools with Multiparty Session types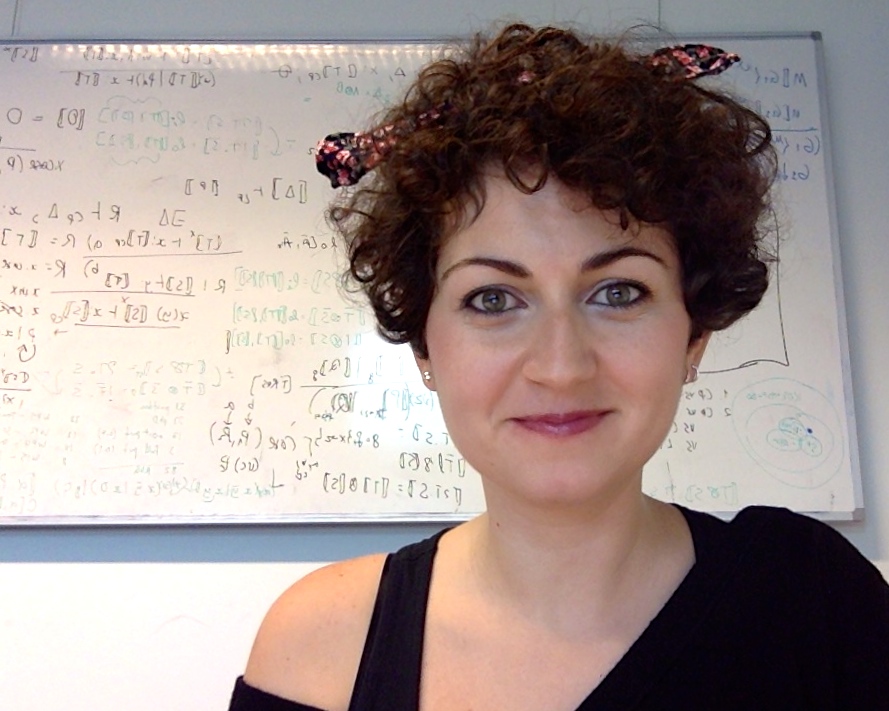 Room F143 Level F, School of Computing Science, Sir Alwyn Williams Building, 17 Lilybank Gardens, Glasgow, G12 8RZ