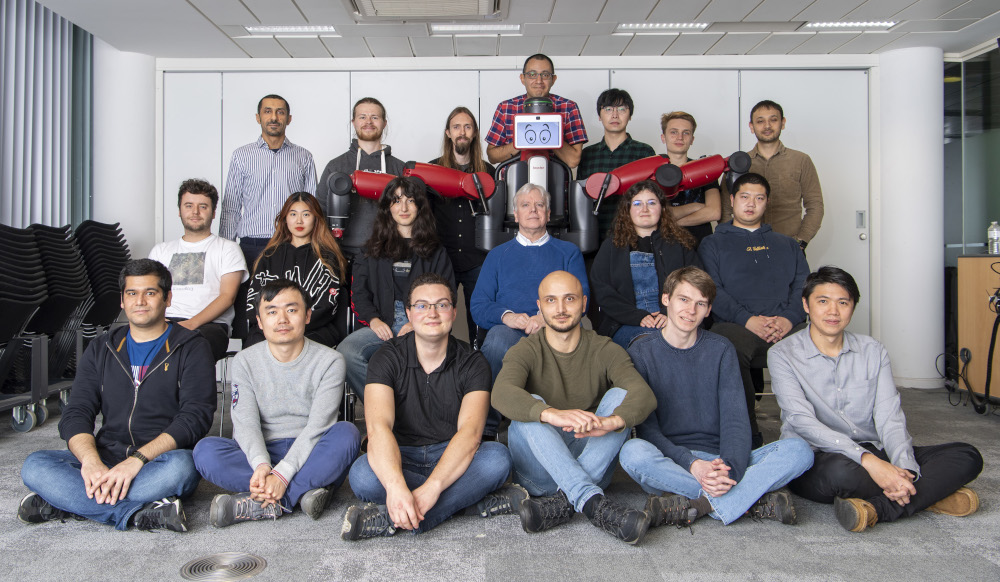 Computer Vision and Autonomous Systems
The Computer Vision and Autonomous Systems (CVAS) research group is part of the Information, Data and Analysis (IDA) Section.
Computer-based analysis of images to extract information and classify their contents is becoming increasingly important in all walks of life. For example, by combining the science of 'photogrammetry' (measurement using cameras) with digital camera technology it becomes possible to capture 3D models of people, animals and objects that are metrically accurate and photo-realistic in appearance. Furthermore, it is possible to analyse and animate these models for applications such as virtual actors or sports science.
CVAS investigates fundamental issues of how to analyse images and also how apply this knowledge within practical applications. Our projects cover all aspects of human body modelling in 3D, including animation and surface skin modelling, robotic perception and manipulation, materials, informatics of perception and distributed systems. This approach opens a broad range of application areas such as; creative media, engineering, medicine, textiles & clothing, military & security, internet & communications, forensic and fine art. A key objective of the work of the group is to combine 3D measurement and modelling techniques with image understanding approaches to constructing cognitive robot vision systems that actively search their operating environments using digital cameras.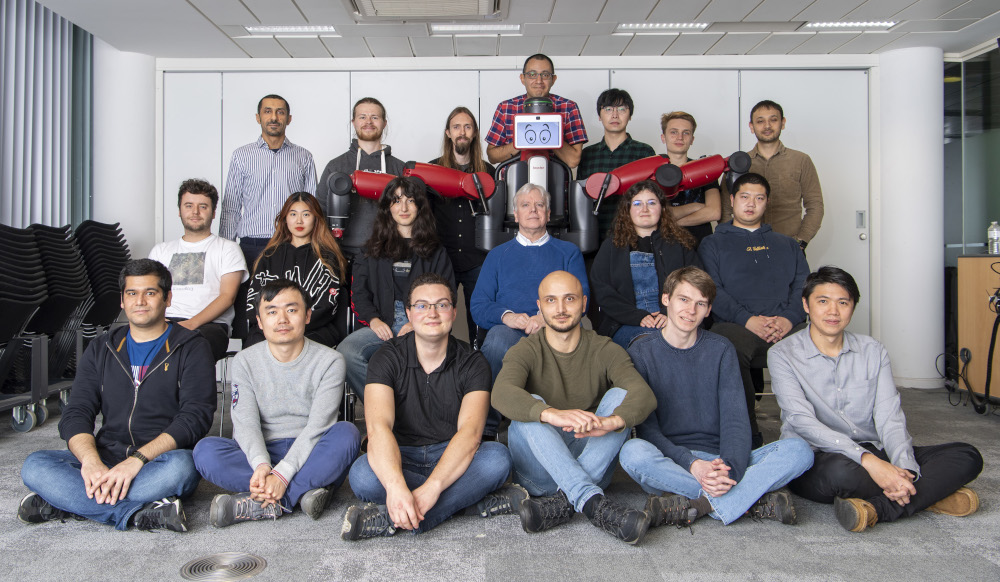 Research projects
Current Activities
High-fidelity capture of 3D surfaces using neural representations (Royal Society Research Grant, 2022-2023). Led by: Dr Paul Henderson (PI)
Robotics@Glasgow Forum - University of Glasgow
A study into robotic coat hanger manipulation, Spring/Summer 2016
Object Learning, reasoning and scene understanding in an active robot vision system - PhD Studentship, 2013-2016
Registration of cross-modal tomography images of the lung - EngD with Toshiba Medical Visualisation Systems, 2013-2016
Single Image Based Removal of Dynamic Weather Effects for Outdoor Image Enhancement - Singapore Institute of Technology, 2016-2019
An Investigation of Deep Convolutional Neural Networks and Boundary Detection for Automatic Image Segmentation - PhD studentship, 2016-2019
Large scale reliable robotics - on-going collaboration with Glasgow Systems Section

Past Activities
Automated Tuber Quality Assessment by Computer Vision - EPSRC (IAA), 2015
Dexterous Robotic Manipulation Systems for Clothing and Flexible Materials Workshop at euRobotics Forum - 2014
Glasgow Knowledge Exchange: A proof-of-concept demonstration of a Cognitive Vision System within the sEnglish® programming environment - EPSRC (IAA), 2013
Integrated Visual Perception Architecture for Robotic Clothes Perception and Manipulation - SICSA PhD Studentship, 2012-2016
CLOPEMA (Clothes Perception and Manipulation) - EU FP7 STREP 2012-2015 (https://cordis.europa.eu/project/id/288553)
The analysis of three-dimensional facial dysmorphology - Wellcome Trust, 2009-2012
Laboratories and facilities
CVAS hosts two full-size humanoid robots: Dexterous Blue is a large industrial robot comprising two arms, supplied by Kawasaki Motoman, which are mounted on a rotating plinth. This robot has been equipped with a steerable binocular vision head and processing system developed in our group. This powerful and precise 750Kg machine is located in a custom laboratory with control/viewing gallery for safe operation of the machine on the 7th floor of the Boyd Orr Building. Dexterous Blue is equipped with specialised end effectors developed for clothing manipulation within the CLOPEMA project.
We also have a Baxter Research Robot also used for undergraduate and MSc projects in a showcase laboratory in the foyer of the Sir Alwyn Williams Building. Baxter is an inherently safe robot (unlike Dexterous Blue which is operated in isolation from humans under a strict safety plan) that can be operated in close proximity to operators and bystanders. We have now mounted a two-fingered SAKE gripper to one of Baxter's arms, and this is functioning and available for projects.
Information about research using these robots is available at the CloPeMa website and our YouTube Channel
Staff and students
Academic Staff
Researchers
Mr Aamir Khan
Mr Finlay McCourt
Ms Xiaomeng Wang
Mr Lai Meng Tang
Mr Long Chen
Mr James Sloan (Toshiba Medical Visualisation Systems)
Affiliate/Associate members
Associated links
Sight-Sim TM: Visual Impairment Simulator
SICSA SEABIS: Self-organising, emergent, autonomous, biologically inspired systems
CloPeMa

EU-FP7 Strep