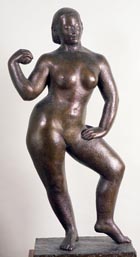 QUICKLINKS
Project Partners
Contact Us
The Mapping Sculpture project welcomes input from the wider community on this important cultural project. Sometimes the most exciting information comes from family and small community archives, and we welcome queries from interested individuals. If you have information and/or materials that you think could benefit our research, please do not hesitate to contact us.
Mapping Sculpture Project Staff
The research programme is being managed from the History of Art Department at the University of Glasgow, working in partnership with the Victoria & Albert Museum and the Henry Moore Institute. The system design and support is provided by the Humanities Advanced Technology and Information Institute (HATII).
Management Team
Prof. Alison Yarrington, University of Glasgow, Principal Investigator
Marjorie Trusted FSA, Senior Curator of Sculpture, Victoria & Albert Museum, Co-Investigator
Ann Compton, University of Glasgow, Project Originator and Director
Dr Jon Wood, Research Curator, Henry Moore Institute
Systems Developer
Matthew Barr, HATII, University of Glasgow
Current Research Team
Dr Joanna Meacock, Data Editor
Owen Brown, Research Assistant, Wales, Bristol, London and Scotland
Dr Jennifer Powell, Research Assistant, Central England and London
Former Members of the Research Team
Dr Nancy Ireson, London (2008)
Elmarie Nagle, Ireland - Dublin (2008)
Rhona Warwick, Scotland (2008 - 2009)
Dr Matthew Withey, Northern England (2008 - 2009)
For general enquiries, please contact our Administrative Assistant
Robyne Calvert-Miles, University of Glasgow

Steering Committee
Professor Graeme Barker, Disney Professor of Archaeology, Head of the Department of Archaeology and Director of the McDonald Institute for Archaeological Research at the University of Cambridge
Prof. Christopher Breward, Head of Research Department, Victoria & Albert Museum
Dr Penelope Curtis, Curator, Henry Moore Institute
Oliver Fairclough, Keeper of Art, National Museum of Wales
Ian Leith, Acquisition and Documentation Officer, National Monuments Record; and Deputy Chairman of the Public Monuments and Sculpture Association, English Heritage
Dr Catherine Moriarty, Curator, Design Collection/Archives, University of Brighton
Dr. Rachel Moss, Lecturer and archives manager at the Irish Art Research Centre in Trinity College Dublin (TRIARC)
Prof. Nick Pearce, Head of Institute for Art History, University of Glasgow
Dr Rupert Shepherd, Manager of Museum Documentation, Ashmolean Museum
Dr Evelyn Silber, Project Advisor, Honorary Research Fellow, University of Glasgow
General Enquiries
Email us at -
r.miles@arthist.arts.gla.ac.uk

Telephone us at -
0141 330 6341

Write to us at -
'Mapping Sculpture, 1851-1951'
Department of History of Art
8 University Gardens
University of Glasgow
Glasgow G12 8QQ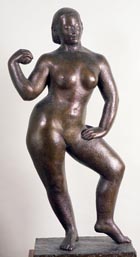 QUICKLINKS
Project Partners