National Collecting Scheme Scotland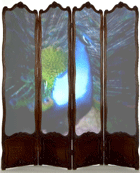 National Collecting Scheme Scotland
National Collecting Scheme Scotland

The National Collecting Scheme Scotland is an initiative of the Scottish Arts Council that supports public collections across Scotland to acquire and present challenging contemporary visual art. The initiative also seeks to enable curators within those organisations to extend their knowledge and understanding of contemporary visual arts, and to develop their engagement with the visual arts sector in Scotland.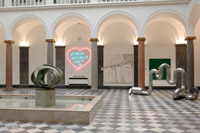 Scotland is home to some very fine public collections, which are of local, national and international significance. It is the aim of the NCSS that those public collections are able to reflect the range and vibrancy of contemporary art created here and abroad, that they can help build new audiences for the contemporary visual arts, as well as engage and work with artists and visual arts organisations.
The Initiative

As a collecting model, NCSS encourages its participants to take a strategic approach to contemporary collections-building. A small amount of funding for acquisitions and for individual research through travel is available. This requires the articulation of collecting strategies and current areas of interest, which are reviewed by an advisory panel.
NCSS seeks to be developmental, supporting curators to improve upon their skills and expertise, and it acts as an invaluable lever in enabling participating curators to travel individually and abroad, to research and expedite acquisitions.
NCSS has encouraged international purchasing – artists such as Olafur Eliasson, Camilla Løw and Wolfgang Tillmans were acquired through the first phase and Johanna Billings through the second, giving wider Scottish audiences access to these artists for the first time.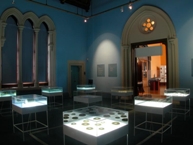 Through active purchasing, the NCSS museums also support the Scottish gallery infrastructure, which itself enables and attracts increasing numbers of artists to live and work in Scotland.
NCSS has also generated a curatorial network/curator group. It is a vital interface for those participating collections-based curators, who are dispersed across Scotland, providing a forum for contact, exchange and information
Thus, in its seven years of operation, NCSS has enabled or encouraged its participating museums to:
invigorate their existing collections
support greater confidence and expertise on the part of curators
develop new interpretative programmes
bring contemporary visual arts to new audiences
Through their acquisitions and related activities, NCSS museums are:
supporting artists
supporting the market
participating more widely within the visual arts sector
The Museum Partners

From the outset, NCSS has been premised upon partnership working with local authority, independent and university museum and galleries in Scotland, who are able to articulate and demonstrate the ambition to build collections of contemporary art.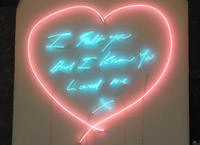 Between 2003 and 2006, NCSS had six museum partners. In its extension period, that number has grown to seven. The seven current museum participants are:
Aberdeen Art Gallery and Museums
The McManus: Dundee's Museum and Art Gallery
The City Art Centre, Edinburgh
Pier Arts Centre, Orkney
Paisley Museum and Art Gallery
The Hunterian Museum and Art Gallery, University of Glasgow
Gallery of Modern Art, Glasgow
A list of curators' contact details and collecting interest can be downloaded here. NCSS Curator List
Brief History

2003-2006
From 2003-2006, the NCSS was administrated and developed by the Contemporary Art Society, and the initiative supported the acquisition of contemporary visual art and design. It was launched initially for a three-year fixed term in 2003, with £350,000 of National Lottery investment through the Scottish Arts Council. 122 objects were acquired under the first phase, including works by Sophy Ricketts, Mat Colishaw, Mark Dion, Toby Paterson, Rosalind Nashashibi, Wolfgang Tillmans, Camilla Løw, Kenny Hunter, Julian Opie, Anya Gallaccio and Jonathan Owens.
The original six partner museums were also involved in an innovative joint commissioning programme – the first of its kind in the UK - through additional National Lottery funding from the Scottish Arts Council. They collaborated to commission Glasgow-based artists Joanne Tatham & Tom O'Sullivan to create a substantial and ambitious new work of art for Scotland.
2007-2010
This second phase 2007-2010 is designed to consolidate and sustain debate around public collections of contemporary art in Scotland and to support further research and travel as well as acquisitions of contemporary visual art into the partner museums of the NCSS.
In this phase, the Scottish Arts Council has developed a further partnership with the History of Art Department, University of Glasgow to ground a research agenda and programme. To give structure to the investigative nature of this phase, we have initiated the Contemporary Collections and Collecting in Scotland series.
A summary of the NCSS Phase 2 meeting on 27 September 2007 can be downloaded here. NCSS Summary Minutes Sept 2007
Through this phase, NCSS remains unique in Scotland in so far as it combines the following aspects:
It provides a small but dedicated fund that supports Scottish public museums and galleries to acquire challenging contemporary visual art
It continues to take an integrated approach to supporting acquisitions alongside research & travel
It enshrines the principle of local collections-building and ownership
It encourages curators to work in cognisance of each other's collecting and avoid duplication.
The Acquisitions

A searchable database of the works acquired through the NCSS is forthcoming in spring 2010.
In the meantime,
A full list of acquisitions 2003-2006 can be downloaded here: NCSS All Purchases from April 2003
A full list of acquisitions from 2007 onwards will be available shortly.