New Publication: Composing Audiovisually by Louise Harris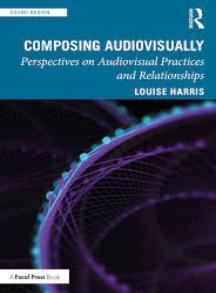 'Composing Audiovisually: Perspectives on Audiovisual Practices and Relationships' by Louise Harris was published this summer by Focal Point Press.
The book thinks about composing music for sound and image simultaneously and the problems associated with both doing and teaching this.
It also discusses audience responses to such audiovisual works and concludes with seven cases studies analysing different types of work from narrative films to music videos.
The book is available to buy and an interview with Louise about it on Sound And Design explains more. It is also available online via the University library (for students and staff):
---
First published: 21 October 2021